Haul Road Dust Control – Bowen Basin Coal Mine
Managing haul road dust is an activity that affects mining globally. One of the major coal mines in the Bowen Basin is utilising GRT: Haul-Loc to suppress the dust on their haul roads, which is also leading to big savings financially – not to mention water, fuel, and improved WHS onsite.
Mleiha Archaeological Centre - Road Network Design & Construction
As part of Sharjah's government's major vision to turn the Mleiha Archaeological sites into a tourism destination, various crucial dust suppression and soil stabilisation projects were developed
Melbourne International Airport Hardstand and Perimeter Road
As part of Melbourne Airport's Master Plan to upgrade airfield facilities, new aircraft movement areas and improved road and transport networks, two crucial dust suppression and soil stabilization projects were developed
QGC: Gas Field Access Road Network Stabilisation and Sealing
With the road network over 95km long, precise planning would be completed to ensure that all regulations and standards of the client were met, whilst ensuring potential health, safety, and environmental risks were realized, managed, and mitigated.
The Kingfisher Lodge is one of the unique modern luxury lodges parts of the "Sharjah Collection by Mysk". The Kingfisher Lodge not only offers its guests a gateway to a unique world of conservation through its nature retreat, but it's also one of its kind in the UAE. Set on the east coast of Sharjah, the Arabian Sea and the beauty of the pristine beach is matched perfectly by the refined interiors and exteriors of the resort.
Aurizon Callemondah Maintenance Yard
Unlike typical yards that are square or rectangular in shape, the "Callemondah" maintenance yard in Gladstone is a longitudinal arrangement located between multiple railway tracks. In fact, it is more like a heavily trafficked service road. Just as railways and trains need regular maintenance, the maintenance yard that performs these services also requires similar preservation and upkeep.
GRT Product/s used: GRT9000// GRT: Slurry Seal
Gold Coast Light Rail Stage 2
As part of the Queensland Government, Australian Government, and the City of Gold Coast's plan to support the Gold Coast 2018 Commonwealth Games, it was determined that an extension of the Gold Coast Light Rail would be required. The GRT team provided an area assessment on the projected light rail route to determine the most suitable product/s considering both the environmental and economic impact this product may potentially develop after application.
Logan Enhancement Project
Due to the immense size of the project, the GRT team would provide an area assessment on the projected enhancement and upgrade to the existing roads to determine the most suitable product/s considering both the environmental and economic impact this product may potentially develop after application. While it was determined that the best methodology of controlling erosion was to stop erosion at the source and not have it occur in the first place, this strategy was deemed difficult due to the magnitude of the entire Logan enhancement project.
New Zealand Nelson Bushfires
On February 5th, 2019, two fires began between the Nelson and Tasman district. These fires would soon be known as 'The Nelson Bushfires' and one of New Zealand's most devastating bushfires since the Canterbury forest fire of 1955. Due to the immense size of the project and the unnatural terrain that the product would require to cover, RST Environmental Solutions (NZ) in collaboration with GRT, selected GRT: Enviro-Binder as the best option in erosion and sediment control.
North Byron Parklands Festival Ground
The North Byron Parklands Festival Ground is a picturesque 660-acre cultural arts and music events venue, and one of the most accessible destinations on the east coast. Unfortunately, Festival goers and organisers often had to battle with dusty site conditions due to the unsealed roads and open areas. GRT: Wet-loc was determined to be the perfect environmentally friendly and a sustainable cost solution for this sensitive site, and continues to be the chosen solution since 2016.
New Parallel Runway at Brisbane Airport
With an approximate cost of $1.3 billion, Brisbane's new runway is considered as Australia's largest aviation construction project to date. Due to the scale of the project as well as the various earthworks and environmental concerns involved, meticulous planning was required for the project to not only ensure regulations and standard were met, but to also ensure potential health, safety, and environmental risks were realized, managed, and mitigated. GRT:Enviro-Binder was used to provide erosion control and other cost-effective solutions.
The fundamental challenge was to deliver a dust control solution for a heavy industrial logistics site where traffic would constantly be occurring. After the completion of site and area assessments as well as various client requirement analysis and risk assessments, the GRT team selected the GRT: Wet-Loc as the recommended product for this heavy industrial logistics yard.
---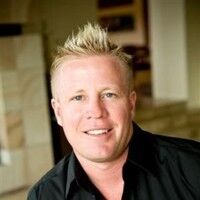 Troy Adams is the Managing Director of Global Road Technology (GRT) Specialising in Engineered Solutions for Dust Suppression, Erosion Control, Soil Stabilisation and Water Management. A pioneering, socially conscious Australian entrepreneur, Troy Adams is passionate about health and safety and providing innovative solutions that are cost-effective to the mining industry, governments and infrastructure sectors. Troy is also a tech investor, director of companies like Crossware, Boost, Hakkasan, Novikov and more.