Q&A series #46 : Interview with Theresa Repaso-Subang
About the guest
Ms. Theresa Repaso-Subang is the founder of TRS Toxicology & Health Solutions Incorporated. Theresa's breadth and depth of expertise stems from 30 years of direct experience and training in environmental and human health toxicology and risk assessment. Theresa is a Canadian toxicologist who is board-certified with the American Board of Toxicology. She is also a European Registered Toxicologist under the United Kingdom Registry of Toxicologists. Theresa has conducted and managed numerous human and ecological risk assessment assessing a suite of contaminants. Over the course of her career, she has completed numerous risk assessment projects for a range of environmental programs in the United States, Canada and internationally related to chemical disposal sites, incinerators, landfills, operating plant sites, production practices and chemical spills. On behalf of regulatory agencies including Health Canada and the Ontario Ministry of Environment, she has served to provide toxicology and risk assessment expertise on an as-needed basis. Theresa has completed assessments and served as an expert in regulatory hearings in support of environmental approvals for infrastructure projects in mining, transportation, waste, oil & gas and nuclear projects.
Topic of discussion: Toxicology and Environmental Risk Assessments in Canada
Toxicology and Risk Assessment practice in Canada has a few names that have contributed immensely over the past 3 decades, especially in areas such as contaminated lands, EHS, mining, air and noise, ecology and EIA.
Fortunately, one of the few names is our guest, Theresa Repaso-Subang. She has helped develop the global Practice Area Network (PAN) for Toxicology and Risk Assessment while at Golder Associates and more recently, at WSP Canada Inc.. The Toxicology and Risk Assessment PAN encourages knowledge sharing and access to expertise globally.
Her new venture is TRS (Toxicology, Risk-Based Solutions) Toxicology & Health Solutions Incorporated. It is a practice that was founded by this seasoned Canadian toxicologist, after 30 years of working for large environmental consulting firms. She is based in Guelph, Ontario, Canada.
TRS offers technical services including toxicology assessments, human & environmental health risk assessments, air quality & health assessments, peer review and litigation support.
Q1) A warm welcome to the GRT Q&A Series Theresa. It's an honour and pleasure to have you. Please tell us more about you, your illustrious 30 year career in environmental consulting and your role as President at TRS Toxicology & Health Solutions Inc?
Thank you, Keith, for the opportunity to speak with you to share my experiences, some of my thoughts and insights as well as my new adventure.
During my career, I have been fortunate to work for environmental firms with international presence that have allowed me the chance to be part of multi-disciplinary teams working on diverse projects around the world. I started my career in toxicology and environmental risk assessments in 1990 working for a Canadian firm in Ontario. At that time, I worked on environmental projects in many regions across the United States but primarily in the eastern states. The use of toxicology and environmental risk assessments to support environmental projects were not widely accepted in Canada at that time. However, toxicology and environmental risk assessment was already a scientific tool being used in the management and remediation of contaminated sites in different US regions, and a mandatory requirement under the federal regulatory programs such as the Superfund program and the Resource Conservation and Recovery Act (RCRA). Canada adopted the use of environmental risk assessment in the late 1990s with many provinces adopting the federal process. It was exciting to be an environmental practitioner at that time as I learned to apply my educational background in toxicology and chemistry to develop fate & transport models and exposure models that assessed the environmental impacts at a site. As part of a collaborative multi-disciplinary team of practitioners, we develop strategies and approach to inform decisions related to management and/or remediation of a contaminated site.
After working on US projects for 10 years under various regulatory programs evaluating a suite of contaminants, I accepted a senior role that allowed me to focus on environmental projects in Canada. I worked on projects for Health Canada and provincial agencies including the Ontario Ministry of Environment, Conservation & Parks to develop environmental standards and guidelines as well as provide technical expertise on an ongoing and as-needed basis. In 2004, I obtained my accreditation with the American Board of Toxicology and in 2015, I became a European Registered Toxicologist. As the depth and breadth of my experience progressed, I accepted management roles wherein I provided both technical and business development leadership that included growing the risk assessment service offerings as well as growing the team to build capacity and expertise.
In April of 2022, I embarked on a new chapter of my career by starting TRS Toxicology & Health Solutions Inc. As the founder and president, I have the very exciting responsibility of charting the company's vision and goals. Given that TRS, the initials of which stands for Toxicology, Risk-Based Solutions (as well as my initials), is in its inaugural year, I wear many hats including doing the technical work as well as reporting.
Q2) TRS offers technical services including toxicology assessments, human & environmental health risk assessments, air quality & health assessments, peer review and litigation support. Can you please expand more on each of these technical services to our readers?
Risk assessment is a tool that has been endorsed by regulatory agencies for managing contaminated sites and it hinges on the linkage between a contaminant source (or sources) and receptors (either people or ecological receptors), and how receptors can be exposed to the contaminant source. This fundamental concept assumes that if there is a link between the source of contamination, and an exposure pathway by which receptors at a site can come in contact with the contamination, there is likely health risks. The presence of all three components does not necessarily indicate that health risks are present, but that there is likelihood of occurrence. The use of risk assessment as a tool for managing contaminated sites is becoming a standard practice across the globe, with many countries incorporating the process into contaminated site management regulations and guidelines.
Risk assessment is a stepwise process involving an assessment of health risks to human health as well as ecological health to inform decision making related to the need for risk management measures (or engineering controls) and/or remediation to reduce / prevent health risks from occurring at a site. Risk assessment assist decision makers in managing contamination issues with careful consideration of site-specific circumstances. Environmental data collected as part of a site characterization program typically supports the risk assessment.
Toxicology assessments typically involve determining the toxicity potential of chemical(s) of concern, determining health-protective or safe levels (if any), identifying health effects associated with short-term and/or long-term exposures, and assessing whether the chemical has the potential to cause cancer. Toxicology assessment is an integral part of a risk assessment; however, when dealing with a chemical with limited information about toxicity or environmental fate behaviour, and/or if environmental standards are lacking for the chemical of concern, a comprehensive toxicology assessment is carried out either to support a regulatory submission or for due diligence purposes.
Air quality emissions and human health risk assessments are typically completed for operating facilities undergoing environmental approvals or permit applications. Risk assessment practitioners will typically collaborate with air quality specialists/experts who will conduct the air emissions assessment and atmospheric dispersion modelling to satisfy regulatory protocols. TRS has been involved in supporting air permit applications as well as environmental approvals for proposed infrastructure projects in Canada and abroad. These include infrastructure projects related to mining, transportation, waste, and nuclear projects.
Clients including regulatory agencies may need peer review services to provide an independent review by a third-party to ensure that technical approaches and methodologies applied in the risk assessment have been completed consistent with regulatory protocols and guidelines; and that the conclusions are scientifically defensible. These include identification of any data gaps and uncertainties that influence the conclusions of the risk assessment.
The outcome of a risk assessment is also used to support litigation involving assessment of liability surrounding "harmful health effects" of unmanaged environmental contamination and informing decisions related to legal obligations of the responsible party for the investigation/assessment, management and/or remediation.
Q3) Canada has a booming mining industry. Please take us through the Canadian legislation that governs the regulation and compliance to stipulated coal and silica dust limits? Is it the same across most jurisdictions?
In Canada, occupational health and safety matters are regulated according to 14 jurisdictional authorities: 1 federal, 10 provincial, and 3 territorial. Federal regulations apply to federal employees as well as those who work for certain companies that operate across provincial borders. Occupational health and safety matters for a significant number of workers are regulated under provincial or territorial regulations, depending on where they work.
The Canadian Centre for Occupational Health and Safety (CCOHS) often follow the American Conference of Governmental Industrial Hygienists (ACGIH) and the National Institute for Occupational Safety and Health (NIOSH) in the United States. For occupational exposure limits for silica dust, CCOHS has established an occupational exposure limit of 0.025 mg/m3 which is consistent with the ACGIH threshold limit value (TLV) set in 2020. While many Canadian jurisdictions adopted the ACGIH TLV, there are some differences between jurisdictions. For coal dust, Canada has applied a risk management & best practices approach to mitigate emissions of coal dust and exposures by workers, with an occupational exposure limit that has been adopted from ACGIH TLV. I have not verified if there are any recent jurisdictional changes to the occupational exposure limits for coal dust.
Q4) Mines generate dust through various activities such as drilling, blasting, conveyor belts and transfer points, stockpiling, haul road use etc. What are some of the challenges facing mines in Canada when it comes to complying with stipulated time weighted average values for silica and coal dust exposure to mine workers?
With respect to meeting the time weighted average values for silica and coal dust exposures by mine workers, the challenges that Canadian mines face are not unique in comparison to mines in other regions. Dust levels vary significantly depending on whether one is in an underground mine versus surface mine, the location within the mine, ventilation within the underground mine, availability of receiving intake (clean) air versus returning air. Given the potentially large areal extent of mining operations and the number of worker activities that occur within the mine footprint, ongoing monitoring of worker dust levels is important but also challenging. Applying best practices to reduce/mitigate fugitive dust emissions in mining operations and improving ventilation are important considerations to protect the health & safety of workers.
Q5) What is the importance of going through a full life cycle assessment of products from formulation to application. As a toxicologist, is providing an MSDS enough to stop the risks associated with what happens after the product is used? Who tends to bear the brunt of failure to institute best practices?
Good question and the answers are not simple. Products in Canadian commerce are regulated under the Federal Chemical Management Plan and must be included in the Domestic Substances List (DSL) which is an inventory of substances manufactured in or imported into Canada. Under the Canadian Environmental Protection Act (1999), any individual or corporation manufacturing a new substance in or importing a new substance into Canada must provide a new substance notification containing information prescribed in the Regulation. These include mandatory toxicity tests to demonstrate the chemical safety and toxicity to human and the environment. Through the Canadian Management Plan, the Canadian government assesses and manages health risks to Canadians and the environment posed by chemical substances in products.
Once the product is approved for use in Canadian commerce, the supplier's Materials Safety Data Sheet serves as a communication tool to inform users of the hazard potential of the product, its safe use, storage, potential exposures, and associated health risks to human and ecological receptors. As a toxicologist, I rely on the information on MSDS but also on other publicly available scientific literature related to the toxicology, environmental fate and transport, and hazard potential of individual chemical constituents of the product.
Q6) Has policy done enough to address the problem of product 'greenwashing'? The mention of the word 'environmentally friendly' is often not related to the actual contributions to the environment. How do we challenge the status quo?
The Competition Bureau Canada legislated laws including the Competition Act, the Textile Labelling Act and the Consumer Packaging and Labelling Act to regulate against false, misleading, or unsubstantiated environmental claims related to product "greenwashing". The Competition Bureau Canada is responsible for taking action to contest claims that raise issues under the above referenced laws, and will consider national and international standards, and scientific and technological advances.
Q7) What can we expect from TRS in the near future? What sort of collaborative efforts would you consider? Is Canada the only jurisdiction of your business? Are there any plans to provide your services outside Canada?
I am excited to see what TRS can accomplish in the medium to long-term. Given that most of the niche services offered by TRS are desktop assessments, TRS has been structured to provide services outside of Canada. The fun in learning happens with genuine collaboration and as such, TRS is open to and have started collaboration with other firms.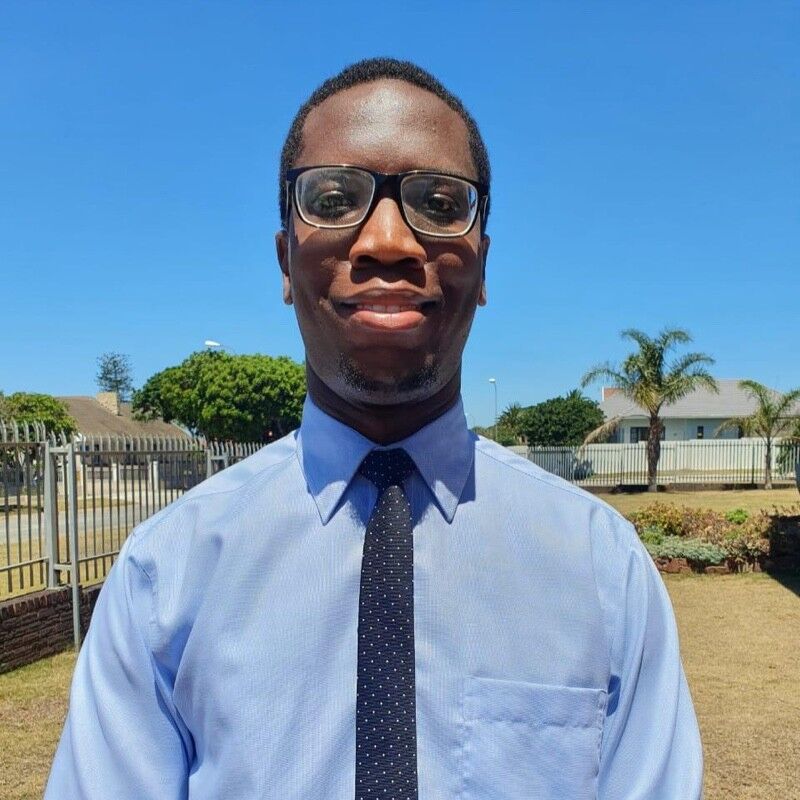 Technical Head of Communications for GRT, Keith leads GRT's content strategy across various platforms, whilst coordinating internally to build the voice and opinions of the GRT team. Keith is a product of Nelson Mandela University and his PhD work focuses on Polymer and Physical Chemistry. He was a Research Associate at SANRAL in South Africa and later spent time as a Visiting Research Associate to NTEC at the University of Nottingham in the UK. He is a former Director of Communications for CALROBO in the USA.
Keith is passionate and enthusiastic about health and safety, sustainability, networking and finding synergy through conversations.
---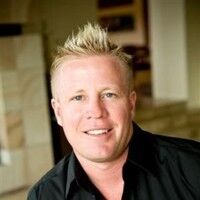 Troy Adams is the Managing Director of Global Road Technology (GRT) Specialising in Engineered Solutions for Dust Suppression, Erosion Control, Soil Stabilisation and Water Management. A pioneering, socially conscious Australian entrepreneur, Troy Adams is passionate about health and safety and providing innovative solutions that are cost-effective to the mining industry, governments and infrastructure sectors. Troy is also a tech investor, director of companies like Crossware, Boost, Hakkasan, Novikov and more.