Q&A series #42 : Interview with Samantha Espley
About the guest
Samantha is a highly experienced mining engineer with involvement in advanced-stage exploration, preliminary economic assessments, prefeasibility and feasibility studies, construction, technical services and operations of open pits and underground mines, and in processing and metallurgy. She is passionate about safety & health, Environmental, Social, Governance (ESG), and diversity & inclusion. She advocates for mining transformation and created The Whole Mine™ approach as a roadmap for building future mines, today. She works with technical experts, community leaders, advocates, government, and other stakeholders, all with a keen focus on integrating innovations and solutions to achieve sustainability of the industry. She supports industry on boards of directors, bringing valued leadership and experience to the teams and businesses.
Samantha is the past president of Canadian Institute of Mining and an executive mining advisor for Stantec leading transformation in engineering and mine design.
Topic of discussion: Mining and Leadership Lessons from Canada
Canada is a country rich in minerals and metals, and is a leader in critical minerals mining, advanced battery manufacturing and battery storage technology. Across the country, hundreds of thousands of Canadians are involved in building an industry that produces more than 60 minerals and metals.
Canada is one of the largest mineral producers in the world and ranks in the top five countries for 13 major minerals and metals by production: first in potash; second in uranium and niobium; third in nickel, cobalt, aluminium, and platinum group metals; and fifth in gold and diamonds.
Canada also is the leader in exploration, ranking as the first in non-ferrous mineral exploration. It attracts 15% of the world's exploration budgets, while 37% of the global exploration is conducted by Canadian companies.
NI 43-101 are the Canadian standards that lead the industry globally and underpin Canada as second to none in the world of project development and project financing.
In this GRT Q&A Series, we had the opportunity to speak to Samantha Espley, a seasoned Senior Advisor at Stantec and also a Vice Chair, Health and Safety Society of the Canadian Institute of Mining, Metallurgy and Petroleum. Our conversation focused on mining and leadership lessons from Canada. Samantha is based in Canada.
Q1) A warm welcome to the GRT Q&A Series, Samantha. It's a pleasure and honour to have you. Please take us through your journey as a mining executive over the last two decades? What does your current role as Senior Advisor at Stantec entail?
Thank you, Keith, for the opportunity to share some of my thoughts and insights through this interview. I have been fortunate to work in a large multi-national organization with operations around the world and with many roles available for a fulsome career. Early in my career I worked in Research and Development where I gained technical experience as a mining engineer including in-depth knowledge in backfill, drilling and blasting, geotechnical design including seismology and numerical modelling, and automation. This allowed me to learn about software tools and design opportunities with my first novel mine design for the McCreedy East (now called Coleman Mine) operation with a very successful staggered post-pillar extraction process. I learned to interrogate cut-off grades, operating and capital costs, productivity levers, maintenance schemes, and process recoveries. I led the first Life of Mine Planning process and compilation for the company. This was a huge benefit in allowing me to understand the value distribution between the ore bodies and the opportunities versus challenges for every mine and processing plant in our Canadian operations.
My work led to an operating role where I appreciated the role of the workers in operations, maintenance and technical services – a perfect team to deliver the safety, production and cost goals, and to improve the business. This role was followed by engineering lead role for a new mining project. I moved from capital projects to lead the North Atlantic mining and milling technical services team, supporting the operations. I then moved into a corporate director role leading technology and innovation for the base metals business, including providing technical assurance and expert technical support to the international operations. I understood and supported a range of technical aspects such as mining methods, evaluation techniques, and software systems, as well as social aspects with training, coaching, and talent development programs, and the business – with the primary focus on safety, the environment, and the financials.
All roles taught me key learnings that I bring with me into my role at Stantec as a Senior Advisor. I support project managers and teams to ensure delivery of fit-for-purpose solutions for our clients. It is very exciting as Stantec is a leading consulting engineering firm with a focus on Safety ( with a Prevention Through Design process) and Sustainability (with a Sustainability By Design system). We are working in all sectors and have tremendous talent to lead and work on projects. The entire business embraces the imperative to hit Net Zero with clients and our own business. I am proud of this focus and the innovation drive that exists within the business.
Q2) Since you have worn so many hats, perhaps let's start with your early days as a mine superintendent. School us more about what it takes to improve mining methods and implement mine design improvements? How did you balance off the technical and business side of things?
When I worked in Research and Development, I was asked to lead a new cut-and-fill mine design for an important ore body in the company. The selective mining method was a complete change from the traditional bulk mining methods that were used throughout the organization. This assignment coincided with my Master's in Engineering studies and I was learning about geotechnical considerations from a global leader, Dr. Peter Kaiser. I adopted his teachings into my designs and ended up with a novel approach – one that leverage the geotechnical considerations and one that made financial sense from a cost and production rate perspective. I had a strong, dedicated engineering team and we had an operational readiness and execution group on site. I was supported by a visionary mine manager, Jon Gill, and a seasoned mine planner, Trevor Courchesne. This last point made all the difference in our success and, to this day, I find it fascinating. The design was built from scratch – based on solid rock mechanics – and it was readily accepted by a trusting leader. The engagement of the operators was obviously necessary, yet the success had a magic recipe. Leaders are critical to change. So often, I have seen engineers who did not want to create something new (did not even think about it, in some cases).. Without creative leadership, nothing changes. Operators do not bring change as they follow the engineer's lead.
Many years later, as a consultant, I had the good fortune to work for another visionary mining leader – Alistair Ross – and he wanted to create a step change in a production rate for his deposits. The exciting thing about this experience was the broader approach to the design. It went beyond just solid rock mechanics, to leverage proven and emerging technology, to use IoT capabilities, and to "design out" risk and hazards. The novel mining method also drove up the financial returns and resulted in a sustainable, safe, effective approach – one that encompassed the "whole mine".
When I think about your question Keith, about my days as a mine superintendent, I really believe that this role did not create the knowledge nor give me the authority to generate new mine designs. However, it is a great question because the role was critical in designing new mining methods. I have the confidence to try new designs because I know that changes in mine designs are important for moving the needle on mining performance – for environment, social and governance, and for addressing increasing technical challenges, and for yielding the financial results we all need. Bottom line, these designs must be engineered. And, it is all possible with visionary leadership – those who insist on the key goals and who know the workers must get involved in the operational readiness process. I also know the workers can and will adopt change if they are involved and have a stake in the gains. If it is safer and more productive, how can anyone say no?
Q3) Can you give us insights into how the Canadian mining landscape has evolved over the past 20 years? What role has technology played in driving innovation, productivity and sustainability?
The mining landscape has come full circle in many cases when it comes to technology and yet we are embarking on new path with a need for broader consultation to earn the right to mine. More than 30 years ago, there was a huge emphasis on productivity improvements through innovations and technology adoption. There are numerous examples of the focus and spending of Canadian mining companies in R&D – to automate, cut hard rock, eliminate tailings, mine lower grades, etc. and achieve results in safety, costs, and production. However, as the industry M&As grew, much of the momentum switched away from new technologies and disruption, to continuous improvement only. This is not a bad thing; however, it does not yield a step change in performance. You must re-design to get a step change – therefore, innovation is the only answer for so many of our operations given the ever-increasing technical challenges (deeper, hotter, higher stress, lower grade), social challenges (attraction, retention, and licence to operate), and the challenge for investment. We are now back at the point where we need to adopt new technology and re-design our mines to leverage the appropriate technology suites to best suit each ore body's unique requirements. Innovative and technological solutions are also needed to address sustainability – reducing our footprint and waste – and by expanding the engagement of a broader set of stakeholders. as compared to the past.
Momentum is picking up with many companies forging their Technology Roadmaps to get the results they need to remain financially competitive, and be safer and responsible.
Q4) Mining technology and innovation are at the core of SMART mining and the future of mining. What goes into the readiness for the full adoption of an autonomous mining operation? What barriers are there in the adoption of autonomous mining systems?
Autonomous mining is moving at an increasing speed with the needed technologies and backbone to support its use. This requires a wide stakeholder group to be integrated into solution matrices – manufacturers of equipment, engineering controls, software and process controllers, digital backbones and all manner of digital servers, networks, and communications systems. As defined by Stantec, we have a process for autonomous adoption in mining. We start with defining the vision followed by completing an assessment of state of the technology and the providers, and building the concept plan. The second stage is to collect available data, establish communications, create the planning and analysis, and solicit input from the operations. The third step is to define the business case with the business modelling and financials, along with solicitation of services and the review of proposals. The fourth step is to get the permit and approvals, set up the infrastructure, complete the risk and safety plans, a training program, and a full communications plan. The fifth step is to complete the required training, establish the maintenance services, trialling and validating the autonomous performance, standardizing the process for deployment, and completing the emergency plans and compliance of assurance. The final step is collect field data, report the operational performance, create new policies, communicate results and plan for the future.
My description, with the 5 steps, is only going to be successful if there is sustained commitment from the senior leaders in addition to a dedicated area for trials and roll out, and with the financial and people resources to support the effort. I cannot emphasize enough that without commitment from the top personnel in the organization, any initiative like autonomous mining is at risk of being halted before adequate time is given to the effort, and before the change has been proven and operationalized.
Q5) Samantha has worked for global businesses and excelled in many roles globally. What drove your leadership style and how did you manage to get the best out of your teams? Like anyone else you should have faced challenges at some point, how did you overcome them?
This is such an interesting question. This is a prime example of my leadership style kicking into action as I've learned to be introspective and give some deep thought to questions. In this case, I especially want to reflect on my leadership styles and its evolution over time.
I do know I have been, and remain, very ambitious – and my ambition is not about being in charge for the power of it. Rather, it is about being in charge as a symbol or "proof" of being intelligent and good at something. I don't really know what is driving this need inside me, however, it has made me who I am today.
I certainly thrive in roles that give me autonomy to do my own thing, to be trusted to do the right thing, and to be someone who values other's ideas and opinions. I really enjoy leading and being part of teams with a common goal where we achieve great results. My leadership style is to be collaborative – to be inclusive, to support others with their needs. I also hate to say no – this keeps me up late at night getting work done to appease them all.
I have taken many training courses over the years (because I like to learn about EVERYTHING). One course, by Charlie Sheppard, taught me that one's strengths are also one's biggest weakness and likely is a blind spot. For example, since there are limits in my time and energy, I tend to over commit and then not be able to deliver everything on time.
I also learned, the hard way, that not everyone is like me. There are actually people out there who do not want to work late, to give up weekends, and to do overtime if the business needs it. This was a huge surprise, yet I have come to understand, respect, and value how other team members think and what is important to them.
Q6) Please give us a summary of the work done by the Canadian Institute of Mining, Metallurgy and Petroleum? How important are collaborations in driving its mandate and what can we expect from its future activities?
The CIM is a powerhouse in Canada, as the uniting national organization with the goal of helping each of us to excel in our industry. It is a membership driven group, with sharing of technical knowledge, and allowing for networking and celebrations of leaders who are part of this important sector. CIM is also collaborative with other national organizations in Australia, South Africa, the UK and the USA, for example. These collaborations are imperative for our industry to move with speed in critical issues such as the ESG/social licence, risk avoidance, investment rewards, safety, and in attracting talent.
CIM is ramping up its collaborative work with its societies to generate best practices for industry. CIM is well known for its work with NI 43-101 and guidance on Mineral Reserve and Mineral Resource estimation and disclosure, working closely with the regulators. This is a role model for other standards, best practices and guidance documents to aid our industry in a myriad of topics – from the environment, social responsibility, to underground and surface mining, to mineral processing and metallurgy, to maintenance and reliability, to safety and health, and for diversity and inclusion. I am very proud of the partnering that is underway with CIM and corporations, to provide value-added memberships and support to an employee-base and to the industry as a whole.
Q7) Materials science and deep tech have merged to create a new world! Will the "Electrify Everything" theme change supply chains and order of business with major industry players behind lithium and EV battery metals in the next decade?
Electrification is a key initiative in the industry, for many drivers – to address the challenges with ventilation demands for underground mines using diesel equipment, to provide clean air, to reduce heat loads, to lower greenhouse gas emissions and carbon, to reduce maintenance costs, and to aid in the global climate change challenges. The EV change is driving a definite change in supply chains and manufacturers – there are new products that are replacing old ones (like electric equipment replacing diesels) and a whole support network for its maintenance and operation that is going to disappear or evolve to a new need and offering. Green energy generation plus energy storage and use, are other aspects that are impacted with this move. Hydrogen is not far behind with grey, green and blue hydrogen products being engineering today, for increased use and application in the next decade, to replace some of the challenges with electrification. The need for critical minerals is high on the political landscape as well as the miners – with a frenzied increase in exploration-to-production projects. Canada and Australia, in particular, are prime for much of the critical mineral resourcing and potentially for the processing and manufacturing of the future renewal products needed by society. This will be an exciting time to watch as the EV business takes off, and further spurs on hydrogen technologies.
Learn more about Canadian minerals and metals: https://linktr.ee/cim.org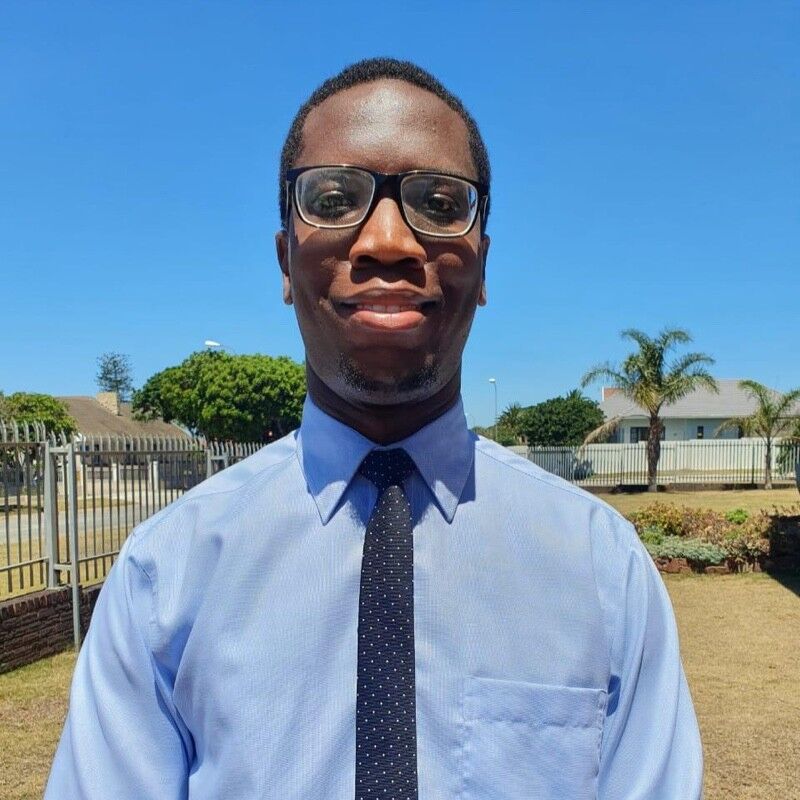 Technical Head of Communications for GRT, Keith leads GRT's content strategy across various platforms, whilst coordinating internally to build the voice and opinions of the GRT team. Keith is a product of Nelson Mandela University and his PhD work focuses on Polymer and Physical Chemistry. He was a Research Associate at SANRAL in South Africa and later spent time as a Visiting Research Associate to NTEC at the University of Nottingham in the UK. He is a former Director of Communications for CALROBO in the USA.
Keith is passionate and enthusiastic about health and safety, sustainability, networking and finding synergy through conversations.
---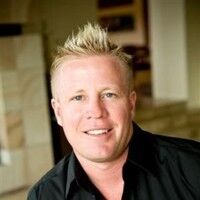 Troy Adams is the Managing Director of Global Road Technology (GRT) Specialising in Engineered Solutions for Dust Suppression, Erosion Control, Soil Stabilisation and Water Management. A pioneering, socially conscious Australian entrepreneur, Troy Adams is passionate about health and safety and providing innovative solutions that are cost-effective to the mining industry, governments and infrastructure sectors. Troy is also a tech investor, director of companies like Crossware, Boost, Hakkasan, Novikov and more.