Q&A Series #18: Interview with Letitia (O'Dwyer) Harding
About the guest
Letitia has over 25 years of extensive experience in the health sector which includes the introduction of new health technologies, improving access to medicines, initiating imaging and diagnostic trials and establishing international healthcare networks. Letitia has sat on a number of international and national advisory boards and has been an invited speaker at both New Zealand and overseas conferences. She has held senior management positions in both the corporate diagnostic and pharmaceutical industry and collaborated with many NGOs over the years.
Topic of discussion: Kiwis fight against respiratory diseases.
The Asthma and Respiratory Foundation NZ is New Zealand's not-for-profit sector authority on all respiratory conditions including asthma, bronchiectasis, childhood bronchiolitis, childhood pneumonia, chronic obstructive pulmonary disease (COPD), lung cancer and obstructive sleep apnoea.
Asthma and Respiratory Foundation NZ goals are to:
Reduce deaths caused by respiratory disease.

Reduce visits to hospital caused by respiratory disease.

Reduce the frequency of asthma attacks.

Reduce the inequality of care provided in our communities.
Asthma and Respiratory Foundation NZ does the following to achieve its goals:
Raise awareness about respiratory illness.

Train health professionals – including Train the Trainer and Asthma and COPD Fundamentals.

Fund research for better treatment.

Provide information, resources and management plans – for both health professionals and patients.

Produced the National Respiratory Strategy – an action plan to reduce respiratory illness across the country.
Global Road Technology had the privilege and honour to interview and get insights on Asthma and Respiratory Foundation NZ from their Chief Executive, Letitia (O'Dwyer) Harding who is based in the Wellington Region, New Zealand.
1. Can you tell us more about your role as Chief Executive at Asthma and Respiratory Foundation NZ?
As CE of the Foundation, I am committed to raising awareness of respiratory disease in New Zealand. This includes staying on top of changes to treatments, advances in technology, changes in the primary and secondary healthcare sectors, and political changes which may have influence. Ensuring that the Foundation makes decisions based on evidence is crucial, and from my long career in the pharmaceutical and diagnostic arena, I know evidence-based medicine is paramount. I am fortunate to not only have a dedicated and skilled team here at the Foundation, but also a Scientific Advisory Board that works closely with us, and includes nurses, nurse practitioners, respiratory physicians, public health professionals, pharmacists and physiotherapists. Having this wide range of skills to draw upon means we can 'peer review' decisions which may affect patient care or influence health policy.
Another important aspect of my CE role (and any CE role in New Zealand) is being culturally aware of the principles of Te Tiriti o Waitangi, and how we will meet our obligations under Te Tiriti to achieve equitable health outcomes for Māori. When I came on board as CE, I reached out to Sir John Clarke to see if he would support the Foundation on this journey – luckily he said yes, and the Foundation hasn't looked back. Sir John Clarke joined the Foundation as Chief Cultural Advisor – Māori in 2017. Having his advice and support, and that of our Māori board members, has enriched my understanding of Māori tikanga (Māori customary practices or behaviours), which means I can create strategies that help Māori with respiratory disease, who, across all age groups, have hospitalisation rates more than double those of the wider population.
So, I would say the key aspects of my role are organisation, forward planning, budget and financial forecasting, cultural awareness, advocacy and team management – that, and looking at ways to increase income in an ever financially-challenged not-for-profit sector!
2. What is the current state of respiratory health in New Zealand in a COVID-19 era?
Unfortunately, New Zealand continues to have one of the highest levels of respiratory disease in the OECD. One in seven children and one in eight adults live with asthma, and our Māori and Pacific populations suffer a particularly heavy burden. Our recent report, The Impact of Respiratory Disease in New Zealand, found that Pacific hospitalisation rates are highest across all respiratory disease except for asthma and COPD, where Māori rates are higher, and that Māori have the highest respiratory disease mortality. Economic deprivation is also a major factor in respiratory disease, with too many people in New Zealand living in damp, unhealthy housing.
Overall, we have some high-risk populations out there, and disproportionately this is Māori and Pacific peoples. Getting these groups fully vaccinated and ensuring rapid antigen testing is available will help keep them out of hospital. The Foundation has worked hard throughout the pandemic, getting information and resources out to our respiratory community through a variety of channels, including social media, to help keep people informed and safe.
New Zealand is lucky to be an island at the bottom of the globe, meaning when we shut the borders we effectively stopped an influx of COVID-19. However, that is not sustainable as we lock out skilled workers, such as nurses, doctors, and technicians who service complex medical equipment. We don't have enough beds in hospitals, we haven't invested in healthcare infrastructure (or people), and if we hadn't shut the international borders we would have had a rapid increase in hospitalisations that would have overwhelmed the system.
So where to now? Protecting those with underlying respiratory conditions is crucial, and of course the best way to do this is to achieve high vaccination rates – which New Zealand now has (90% of the population). We need to look at how and when we reopen borders. We are an isolated small country, and we rely on sending people overseas to upskill, and bringing people with skills in. We must also really invest in our hospitals, staff and effective treatments such as the antivirals as they become available. High vaccination rates and investing in rapid antigen testing will also help with reopening the borders, including to skilled healthcare workers.
3. Can you please unpack the National Respiratory Strategy for us?
Our National Respiratory Strategy is called Te Hā Ora, which means The Breath of Life in te reo Māori. We developed the strategy as a call to action to reduce the incidence and impact of respiratory disease, and to eliminate inequalities in respiratory health in New Zealand. Currently, more than 700,000 New Zealanders live with a respiratory condition. Our strategy provides direction for decision-making on the nature and distribution of services that contribute to better respiratory health for all. We've identified the key issues for respiratory health in New Zealand, and actions that would make a real difference to health outcomes and equity. The strategy encourages agencies to work together, develop plans for their relevant populations, and agree on appropriate actions. We support this work by providing information and resources, and monitoring progress against respiratory health indicators.
4. What is the role of new health technologies in achieving Asthma and Respiratory NZ goals?
Many of our conditions come under the long-term chronic illness category, so for many people it is about managing their asthma or COPD better. Technologies include better inhalation devices, with connectivity to smartphones for example, where people can do their own spirometry testing, and have management plans and diaries on their mobiles which will assist when visiting their primary healthcare provider. At the Foundation, we are constantly on the lookout for new healthcare technologies in the respiratory space – but always looking at whether they really improve outcomes. Spending money on novel devices, technologies or tests just because they have all the bells and whistles makes no sense if it doesn't improve patient care. Much of my career, prior to being in the not-for-profit sector, involved assessing whether a blood test/biomarker would improve the health outcome by cementing its place in a treatment algorithm. You need to make sure that the cost is outweighed by the benefit. New health technologies are important to stay abreast of, but I guess I am lucky to have worn that diagnostic medical marketing hat in previous roles, so I can bring that to the table when assessing them.
5. What are some of the challenges faced by Asthma and Respiratory Foundation NZ?
In the COVID-19 environment, funding is a real issue for us, as it is for all not-for-profit organisations. We receive no ongoing contracted funding from the government, so grants from our generous funders are vital to enable us to do what we do. We provide our asthma education and resources free of charge, including asthma and COPD guidelines, patient management plans and asthma education in schools. As part of our strategy to create and grow reliable income streams, we have recently established a Friends of the Foundation programme, where we partner with organisations whose values align with our mission. We give them recognition for their support and offer benefits according to their sponsorship level. Our Friends of the Foundation include reputable national and international organisations who work in the respiratory health space.
6. In the long term, how important are international healthcare networks in cementing a global respiratory health awareness and knowledge movement?
I think they're hugely important. The Foundation works hard to nurture not only national but also international connections. While this has been harder in this time of restricted international travel, I was delighted to be invited to Co-Chair the virtual Global Alliance Against Respiratory Diseases (GARD) Advocacy and Partnerships Session last year. I was able to share our experience in New Zealand, and also to learn from other countries and their approaches.
GARD is a global collective of respiratory organisations who combine their knowledge and strength to improve health outcomes for those who live with respiratory conditions worldwide. The Alliance aims to improve surveillance of the conditions and advocate for action, helping to better diagnose and prevent respiratory conditions in the future.
GINA, the Global Initiative for Asthma, is another key international respiratory healthcare network we are closely connected with. A few months ago, GINA released its strategy framework, and the Foundation was delighted to see that the international asthma recommendations changed to follow a similar approach to our New Zealand asthma guidelines.
The international strategy now has a separate algorithm based on the preferred option of 2 in 1 reliever therapy for people living with asthma. Last year, we were the first to recommend an approach like this. This international validation of our approach to asthma management was really exciting.
7. Futuristically speaking, if you were to write a Letitia (O'Dwyer) Harding extract for a Respiratory Health Magazine to be published in 10 years' time, what would you want people to know about the part you have played in shaping New Zealand's respiratory health sector?
I am most proud of raising awareness of the Foundation, what we do, and asthma and respiratory disease in New Zealand as a whole. We stood up against the lax (or rather zero) regulations on vaping products in New Zealand when they hit the market in full force in 2017. I presented at the health select committee on how we were concerned about youth vaping in this country, and how we saw this as a huge problem. I think over 12 months I did around 50 interviews on radio, TV and in print, discussing our concerns around vaping. The Foundation was and is instrumental in steering a course to reduce advertising and sale of vaping products, particularly when aimed at youth.
Back then, we were constantly attacked by naysayers saying there was no youth vaping problem and we didn't know what we were talking about. There were even calls for my resignation by pro-vaping lobby groups. As a CE, there are times when you must stand your ground, especially when you know it is backed up by scientific evidence. With the backing of my Chair and our Scientific Advisory Board, we fought for regulations around this industry because we knew there would be negative respiratory health effects from vaping. This is now coming through, so in 10 years I hope we do not see an escalation, but if we do – I know it would have been much worse without the Foundation's involvement.
Visit Asthma and Respiratory Foundation NZ for more: https://www.asthmafoundation.org.nz/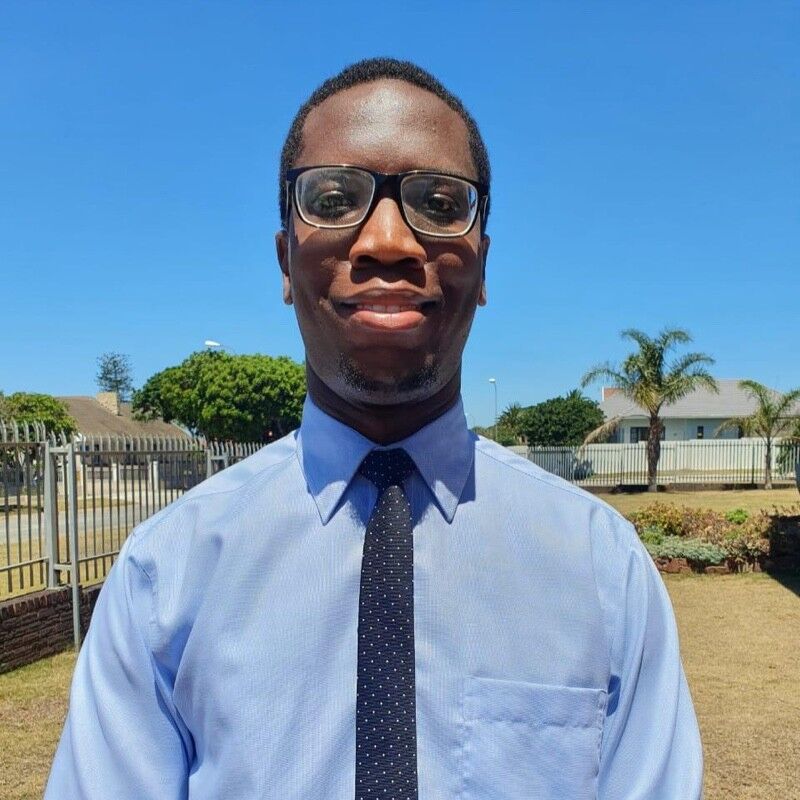 Technical Head of Communications for GRT, Keith leads GRT's content strategy across various platforms, whilst coordinating internally to build the voice and opinions of the GRT team. Keith is a product of Nelson Mandela University and his PhD work focuses on Polymer and Physical Chemistry. He was a Research Associate at SANRAL in South Africa and later spent time as a Visiting Research Associate to NTEC at the University of Nottingham in the UK. He is a former Director of Communications for CALROBO in the USA.
Keith is passionate and enthusiastic about health and safety, sustainability, networking and finding synergy through conversations.