Q&A Series #26: Interview with James Marsh
About the guest
James Marsh is a highly qualified kaolin specialist with more than 30 years' industrial minerals experience, including notable, senior technical and marketing roles with two global market leaders. With experience at all levels of the industry from laboratory development through to market listing, James has been instrumental in developing new applications and markets for kaolin around the world. James spent fifteen years working as Technical Manager for Imerys Minerals, the world leader in industrial minerals with a focus on kaolin, where he successfully assisted in developing and commercialising several new grades from projects around the world.
He then worked for nine years with Minerals Corporation in Australia as Marketing and Technical Director commercialising kaolin products from Australia and China, and setting up a global network for sales and distribution. James then spent seven years as Business Development Manager for Active Minerals International, a worldwide leader in the production and marketing of kaolin and attapulgite minerals. Uniquely qualified in all aspects of the kaolin industry, James is passionate about leveraging his experience to deliver a world-class industrial minerals business.
The topic of discussion: Halloysite-kaolin resources in Australia
Andromeda Metals Limited is an ASX listed company with a vision to supply the world with superior quality halloysite-kaolin, enabling our customers to produce premium products and clean technologies. Their product portfolio also includes kaolin and High Purity Alumina (HPA).
For centuries, kaolin has been used in the production of ceramics because of its unique properties as a white bright inert mineral with very fine particle size.
Halloysite is a rare form of kaolin where the mineral naturally occurs as nanotubes; microscopic tubes, the diameter of which is measured in nanometres (one billionth of a metre) and is imperceptible to the human eye.
The properties of halloysite nanotubes make halloysite-kaolin products ideally suited to a diverse range of specialist applications, attracting a significant premium above the average kaolin price.
HPA is a premium industrial material valued for its chemical stability; high melting point; friction and high wear-resistance; thermal and electrical insulating ability; and its ability to withstand extreme temperatures. It is bright and non-corrosive (99.9%, "3N").
Andromeda has been pursuing commercial opportunities to bring forward HPA opportunities and has a plan to be a major producer by 2024.
In this article, Global Road Technology had the privilege to discuss halloysite-kaolin resources in Australia with James Marsh, Managing Director of Andromeda Metals based in Adelaide, South Australia.
1. Can you tell us more about Andromeda Metals and your role as Managing Director over the last 3+ years?
Andromeda is aspiring to become a world leader in the production of halloysite-kaolin, and the use of this mineral in emerging new technologies including carbon capture/storage/conversion, hydrogen storage/transport, water purification, energy storage and agriculture. Since I joined as MD in June 2018 we have progressed from a $4m Market Cap junior copper/gold explorer to a $500m industrial minerals company on the verge of starting operations. We have probably the world's largest high-purity halloysite-kaolin resources with an approved Mining Lease and binding offtake agreements that underwrite the business. We are currently very close to completing the take over our joint venture partner and acquiring 100% of the Great White Project as well as the Natural Nanotech research arm. Natural Nanotech already has a number of valuable halloysite nanotube based patents and it being funded at over $1m/pa to secure many more and progress the technologies to commercialisation. Another exciting opportunity in High Purity Alumina is being progressed and we also have potentially very valuable gold and copper projects which have been joint ventured out.
2. What is the state of industrial minerals (all forms of kaolins, calcium carbonates and associated minerals) on a global scale? Where does Australia stand amongst the world?
The forecast growth for industrial minerals and especially kaolins is significant due to their potential applications in renewable energy technologies and carbon reduction strategies. Australia has some of the world's largest kaolin resources which have never been commercialised to any significant level for a number of reasons, but with the huge increase in global focus on carbon reductions and renewable energy, numerous new opportunities are opening up and the timing is right.
3. Can you break down the 'demand and supply' value chain for industrial minerals and how much goes into getting the raw materials to the different markets?
The geology, mining and processing of industrial minerals is all very simple and relatively low cost, but the logistics represents approx. 80% of costs and the marketing is complex due to the large number of diverse end users. The markets are very opaque and product requirements are varied with often lengthy and expensive approval processes. This also makes consistency a vital attribute for customers as any variability in what is a relatively low cost but high volume additive, can have serious negative consequences. This is one key advantage that Australian industrial minerals has over most of Asia which suffers from large numbers of small and variable producers.
4. Post COP26, what has been the outlook of moving towards net-zero for Andromeda Metals. Amongst scope 1, 2 and 3 emissions what is the big drive within the journey towards net-zero for Andromeda Metals?
We are currently designing our new processing plant with the intention of it being able to be transitioned to becoming carbon neutral. The initial start-up will use LNG for energy which can be converted to hydrogen and all water will be 90% recirculated with any losses minimised. We are also working on using our halloysite mineral with our patented technology to capture carbon dioxide and convert it into a fuel to completely close the carbon loop along, with the possibility of using our own hydrogen technology to fuel the plant. Part of our vision is to be a truly 'Green' mining company developing and feeding our minerals into a number of new technologies that can make a very positive contribution to the global climate.
5. What are some of the challenges faced on the operational side of running Andromeda Metals and how have the dedicated team risen above the challenges?
Covid has caused a raft of issues in terms of timeline slippage, additional policies/procedures, and delays in services/supplies. We are in a recruiting phase which is also problematic in the current Pandemic environment. Andromeda has steadily built up a team of very professional, experienced and highly motivated individuals, with an emphasis on teamwork which has enabled us to keep hitting our milestones despite all of these challenges.
6. To be or not to be part of! What are the many facets of sustainable mining practices in the context of Andromeda Metals?
We are not mining yet, but intend to be before the end of 2022. Our mine is being carefully designed to be of minimal environmental impact with a very small footprint, continuous rehabilitation and only a sand waste that it returned to the pit. Combine this with the previously detailed net-zero plans for the processing should make our operation one of the most sustainable anywhere. This is combined with the fact that we intend our halloysite mineral to be used in a wide range of cutting-edge Green Technologies that will all contribute to a better World.
7. What is on the horizon for Andromeda Metals? In a decade's time, what can we expect?
By ten years' time Andromeda will have become a world leader in the production of kaolins and their downstream use in our patented Green Technologies. These technologies will offer ground-breaking environmental benefits and make a significant positive contribution to the global situation. Find out more about Andromeda Metals: https://www.andromet.com.au/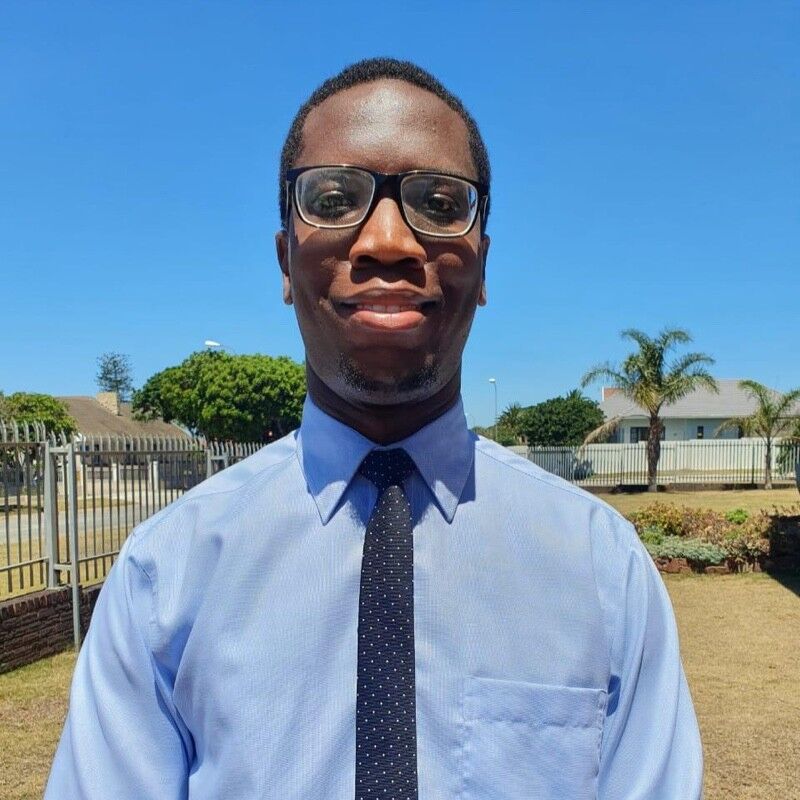 Technical Head of Communications for GRT, Keith leads GRT's content strategy across various platforms, whilst coordinating internally to build the voice and opinions of the GRT team. Keith is a product of Nelson Mandela University and his PhD work focuses on Polymer and Physical Chemistry. He was a Research Associate at SANRAL in South Africa and later spent time as a Visiting Research Associate to NTEC at the University of Nottingham in the UK. He is a former Director of Communications for CALROBO in the USA.
Keith is passionate and enthusiastic about health and safety, sustainability, networking and finding synergy through conversations.