Q&A Series #15: Interview with Ewan Wylie
About the guest
Ewan is a Respiratory Scientist with over 17 years' experience in respiratory health surveillance and compensation assessments for current and former coal, silica and asbestos-exposed workers. Ewan has spent much of that time leading a multidisciplinary team to deliver a mobile health surveillance program across NSW but has also delivered services in Queensland, Victoria and Tasmania. Ewan graduated from the University of Wollongong with a Bachelor in Exercise Science and Rehabilitation and later completed an MBA with the University of Newcastle. Ewan found a passion for ensuring all workers, and particularly former workers, get access to quality respiratory health surveillance and specialist investigations regardless of their proximity to major metropolitan centres.
The topic of discussion: Heart of Australia Corporate Health Initiative
Heart of Australia Corporate Health Initiative (HOACHI) embodies the most innovative approach to employee health service delivery. Launched in 2018, HOACHI provides mobile health screening, intervention and education programs to organisations operating in rural and regional Australia. All of their employee health programs are rigorously field-tested and designed to deliver improved health outcomes at both the individual and organisational level.
They believe every employee plays a critical role in business success. Their employee health screening and intervention programs are highly time and cost efficient, enabling rollout to your entire workforce with minimal disruption to your operational schedule. Leveraging cutting-edge technology and medical equipment, they deliver tailored, actionable outcomes that have a real impact on your business and your people.
As part of the broader Heart of Australia network, HOACHI's mission is to improve accessibility of health services for people working and living in rural and regional Australia. In this respect, they are firmly dedicated to working collaboratively with a wide range of organisational, community and governmental stakeholders to achieve optimal outcomes for Australian workers and the organisations they work for.
In this article, we hear more about Heart of Australia Corporate Health Initiative from Ewan Wylie, Head of Operations and Business Development at Heart of Australia, in Brisbane, Queensland, Australia.
1. Can you tell us more about your role as Head of Operations and Business Development at Heart of Australia?
I'm currently working on the launch of our latest Heart of Australia truck which was specifically built to support respiratory health surveillance for Queensland mine and quarry workers – current and former. The new Mobile Health Clinic will be able to deliver services across regional, rural and remote Queensland. This will include all components of respiratory health surveillance for the resources sector but importantly, it will also be able to deliver low-dose high resolution computed tomography (HRCT) scans. It will also have the capability to do laboratory lung function testing and is supported by expert physicians in occupational lung diseases from radiology, occupational and respiratory medicine specialties.
The new Heart of Australia truck will be the world's first mobile battery powered computed tomography (CT) machine allowing us to take the services further and reach communities previously not considered possible. Along with the laboratory lung function capabilities, the service will be able to support faster diagnosis for mine and quarry workers by bringing the service to the towns they work and reside in.
2. What is Heart of Australia and can you expand more on how it helps Australians whose lives are threatened by this nation's vast distances?
Heart of Australia brings specialist medical equipment and specialist physicians to communities in regional, rural and remote Australia. The communities we visit aren't large enough to support local medical facilities providing these services on a full-time basis. By mobilising the equipment and the specialists, Heart of Australia can share these resources across many communities, bringing the specialist health care to the individual rather than individuals having to travel to the healthcare. Since 2014, Heart of Australia has seen over 12,000 patients in 33 communities and saved over 500 lives. It has also estimated to have saved patients almost 30 million kms in travel.
3. Who is the brainchild behind Heart of Australia and can you tell us more about the story behind it?
Brisbane based cardiologist, Dr Rolf Gomes, founded Heart of Australia in 2014 and in that same year, launched Heart 1, our first mobile health clinic. Whilst studying and completing placements in regional communities, Dr Gomes was shocked by the disparity in access to diagnostic equipment and specialist physicians faced by the those living in remote communities and was inspired to find a better solution. Heart 1 was built as a full cardiology clinic and meant that this equipment and specialists came to the communities rather than the patients having to travel to the cities- a barrier to accessing healthcare for those in regional communities. For the first time, this essential healthcare was brought to them.
Heart of Australia has grown since then with the latest edition being our fifth mobile clinic. With that growth, has come an expansion in the diagnostics investigations we provide, the medicine specialties we support and the routes and communities we service. In 2021 Dr Gomes was the Queensland nominee for Australian of the year – a reflection of the enormous contribution his innovation has delivered in saving the lives of those threatened by our nation's vast distances.
4. With your background in dust diseases for almost 17 years and counting, how crucial are respiratory specialist services in rural and remote communities of Australia?
Occupational lung diseases can take many years to develop, are often very subtle in their early stages and are easily missed if experienced respiratory specialists aren't used. Unfortunately, much of Queensland's resource operations are in regional, rural and remote communities with limited access to services. Heart of Australia's latest clinic will be bringing low-dose HRCT and laboratory lung function tests to the workers and will be supported by respiratory specialists experienced in occupational lung diseases to support diagnosis.
Access to experienced respiratory specialists isn't just required to support initial diagnosis – workers affected by occupational lung diseases require ongoing monitoring, care and treatment. Our respiratory specialists and expert panel provide guidance and treatment advice to the patient's treating physicians to support the ongoing care requirements of those affected.
5. Is enough being done to deal with dust diseases in Australia and what would you want to see being done differently to save lives?
The number one priority to saving lives from dust diseases in Australia, is to reduce worker's exposure to hazardous dusts. Due to the long latency periods of many dust diseases, it can be many years before our health surveillance schemes can feedback to industry whether reductions in dust levels have succeeded in eliminating dust diseases from our workplaces. Additionally, we need to continue to educate workers and raise their awareness of the hazards of dust creating activities, the potential consequences of excessive exposure and how best to protect themselves and their colleagues in the workplace.
Ideally, as health professionals, we would like to see more effective treatments for those workers who have been affected. Queensland and Australia are performing world leading research into new and novel ways of treating patients with dust diseases and hope we have more effective solutions in the future.. Additionally, treatments are typically more effective when we identify diseases earlier and in the future, the screening tools we use for health surveillance will likely include low-dose HRCT and diffusing capacity of the lungs for carbon monoxide (DLCO) testing. These tools are being currently investigated to determine if they are appropriate for use in a health surveillance program and our new Heart of Australia truck is capable and ready to deliver these investigations if they are introduced for Queensland resource workers.
6. What challenges have you faced in your advocacy journey for dust disease victims and what has been the most rewarding experience from overcoming some of the challenges you have faced?
The most rewarding experiences have been the humble appreciation of some our retired workers with dust diseases when they thank you for enabling their care and treatment, an oxygen machine, or someone to help with their lawns now that they are too out of breath. The humility of these former workers who have contributed so much to the success of our country during their lifetimes and have in return, received an incurable lung disease, is a reminder and a motivator that we have more work to do to protect workers from these preventable diseases.
One of the greatest challenges has been getting workers assessed by experienced physicians so that they can be accurately diagnosed. These challenges are ten-fold when we move outside of the metropolitan areas where access to experienced physicians and diagnostic equipment is limited. Once workers are diagnosed, access to support whether it be treatment, care, financial support/compensation and community support can be facilitated – until affected workers are diagnosed, these services are inaccessible.
At Dust Diseases Care I was able to set up programs that enabled access to these specialist services across regional New South Wales for workers from small and large employers, as well as for former/retired worker groups. Heart of Australia's purpose is to address the inequality in access to healthcare created by this nation's vast distances – our new mobile health clinic will improve accessibility for mine and quarry workers in regional, rural and remote Queensland to specialist physicians and diagnostic investigations.
7. Moving forward, how crucial are private sector and government partnerships in achieving the set objectives of Heart of Australia and how can people participate in your initiatives?
Our purpose is to support communities with limited access to diagnostic services and specialist physicians with mobile clinic solutions that can travel vast distances to share resources across communities in need. The support of governments at all levels is essential to the success of Heart of Australia – Heart of Australia works with federal, state and local government to deliver health services that support rural physicians in rural communities so that they can provide better health outcomes for their patients.
Heart of Australia also partners with like-minded organisations who are also passionate about health equity and believe that your postcode should not determine the access you have to reliable healthcare. We have had a longstanding partnership with Arrow Energy who has been our Foundation Partner from the beginning and enjoy many other partnerships with organisations including but not limited to IOR, Philips, Anglo American and Bayer Australia. These partners, along with many more, provide financial, in-kind and logistical support to keep the Heart of Australia program on the road to better health.
Find out more about Heart of Australia by visiting: http://www.hoachi.com.au/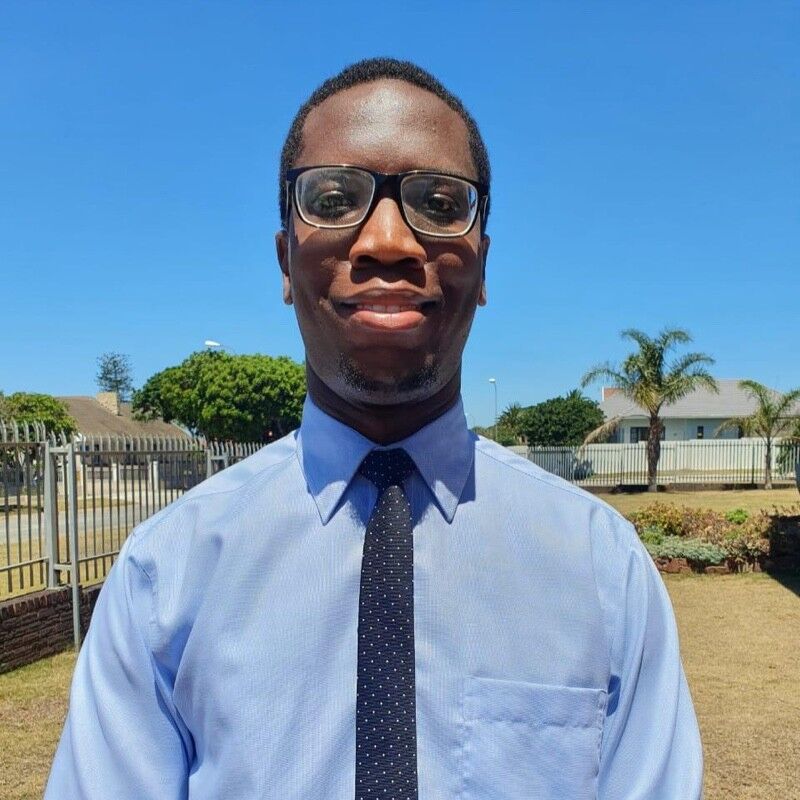 Technical Head of Communications for GRT, Keith leads GRT's content strategy across various platforms, whilst coordinating internally to build the voice and opinions of the GRT team. Keith is a product of Nelson Mandela University and his PhD work focuses on Polymer and Physical Chemistry. He was a Research Associate at SANRAL in South Africa and later spent time as a Visiting Research Associate to NTEC at the University of Nottingham in the UK. He is a former Director of Communications for CALROBO in the USA.
Keith is passionate and enthusiastic about health and safety, sustainability, networking and finding synergy through conversations.