Q&A Series #19: Interview with Clayton Hill
About the guest
Clayton is a Principal and Director of Groundwork Plus and has over 20 years' experience in the quarry industry in both the public and private sectors. Clayton has been a member of the Institute of Quarrying Australia (IQA) since 2003. Clayton was the National President of the IQA 2017-2019 and International President 2018-2019. He is an active member of the Queensland Branch, having been a Past Chairman (2011-2014) and is currently a branch committee member.
Topic of discussion: Quarrying in Australia
Understanding how a quarry works enable preventative and corrective dust suppression. This is achieved through dealing with fugitive dust particles at their source and/or minimizing their buoyancy once their airborne.
Quarry and surface mining processes have the potential to generate large quantities of inhalable and respirable dust. Heavy mobile equipment operator cabins are normally enclosed and are a common control measure used in surface mines and quarries to protect workers from dust exposure.
Over the past 12 to 18 months changes have been instituted to mine and quarry dust legislation in Australia. Annually, around 600,000 Australian workers are exposed to respirable crystalline silica (RCS) dust at their occupation.
In Australia, the approach to workplace health and safety in the context of our discussion is critically assessed from work involving hazardous quarry mine dust. In this article, Global Road Technology discusses various aspects of Quarrying in Australia with Principal/Quarrying Professional and Director of Groundwork Plus, Clayton Hill based in the Greater Brisbane Area, Australia.
1. Can you give us insights on Groundwork Plus Pty Ltd operations in Australia?
Groundwork Plus is a consultancy providing professional services to the quarry and mining industries. Headquartered in Brisbane, with other offices in Melbourne, Sydney and the Barossa Valley, we have national coverage across key disciplines of geology, geotechnical engineering, town planning, environmental science and engineering, safety and health, occupational hygiene, surveying, laboratory and quarry operations.
2. What is the role, mandate and sphere of influence of The Institute of Quarrying Australia?
The Institute of Quarrying Australia (IQA) has a long and proud history of connecting the extractive industry, supporting networking, and the professional development and careers of those in the industry. Being part of the broader international Institute of Quarrying (IQ) network, whose history dates back over 100 years, the IQA started in 1948 following a meeting in Sydney of the Australian Branch of the IQ, which commenced a journey to incorporation of the IQA in 1994 and continues today. The primary objective of the IQA is to 'advance the Science and practice of quarrying in Australia in the interests of the public at large and also assist the advancement of the Science by working cooperatively with the other international institutes'. The IQA has worked to achieve this objective through its commitment to education and training, remaining relevant to the industry and its needs.
3. What goes into achieving successful quarry optimization, efficiency improvement and safety?
Having good quality data and understanding your quarry operation is key to driving improvement, efficiency and performance. The saying 'if you can't measure it you can't improve it' is very true in this regard. Before making any change, we should first understand what it is that we are looking to improve and what the bottlenecks, drivers and weaknesses are. Spending the time and effort to ensure that everyone in your team is involved, engaged and is competent in their task is also an important component. If those involved in the process are not working towards the same goal as you, the process is likely to take longer and be harder to achieve. Critical controls should also be a focus, whether in relation to safety or production, if the control fails and results in an adverse or significant incident, then we need to find a way to monitor and manage these controls to ensure they are implemented and remain effective.
4. How have you dealt with occupational and non-occupational dust generated at the quarry?
Managing dust can be a challenge at some operations however there are a number of strategies and controls that can be used to reduce both dust generation and worker exposure. These include eliminating the dust being generated through minimising disturbed areas onsite and revegetating completed areas through to engineering controls such as enclosing crushing and screening plants, positive pressure in equipment cabins, dust suppression and extraction and personal protective equipment such as respirators. Ideally, the controls implemented should seek to be higher-order controls such as elimination, substitution or isolation rather than lower-order controls such as engineering controls, administrative controls and PPE.
5. How can we merge real time dust monitoring technologies into the safety and health decision making value chain?
Having good quality data available at the time of an event allows for a faster response to any identified issue such as the generation of dust above trigger or approval levels. This may include not only dust deposition data but also related data such as weather (wind speed and direction). That said, monitoring is largely still a reactive compliance action rather than a proactive measure taken to prevent the event from occurring in the first place. The key with monitoring data is to analyse data and shift from the reactive use to identifying trends and making informed decisions to prevent the issue from occurring or re-occurring.
6. What will it take to bridge the gap between silica dust legislation and operational compliance in the different areas of the quarry?
With the recent changes to workplace exposure levels for respirable crystalline silica, the industry is moving to adapt and implement controls to ensure compliance with these reduced levels. Supported by regulation, the industry and its knowledge of RCS and what controls work for different types of applications is key for the industry achieving compliance. Again, the focus needs to be on higher order controls such as elimination or isolation rather than a reliance on procedures and PPE. The training of workers in these controls and more relevant, the continued implementation and monitoring of effectiveness will make the difference. This involves training for competence within the workforce to ensure the controls, some of which will be critical controls are given the appropriate focus.
7. Moving forward, is sustainability achievable in the quarrying industry given the growing demand for construction materials?
The industry has for a long time undertaken many aspects of its quarry activities in a sustainable manner, well before regulation and community expectation required, although there are still additional opportunities and targets that the industry should strive for. One example of sustainable practice is water management, with most quarry operations not reliant on potable water for operational needs, utilising surface water captured onsite for use in dust suppression and production. Quarries also due to the size of the land holdings often provide protection for local flora and fauna. There are many great examples of buffer areas being key habitats for threatened or endangered species with the quarry providing protection that would otherwise have not been afforded by other developments or protected by legislation. Quarrying by nature is also a temporary land use with quarry end use being an important consideration, particularly for those quarries located in populated areas with the land holdings being transformed into other important uses at the end of their operations. Many technological advancements in sustainability are also applicable to our industry which will play a part in the push for more sustainable practices such as electrified vehicles and power generation within quarry operations. There are many opportunities now and in the future for the quarry industry to achieve a higher level of sustainability whilst maintaining supply to meet demand and providing what is an essential product for our growing communities.
Find out more about Groundwork Plus: http://www.groundwork.com.au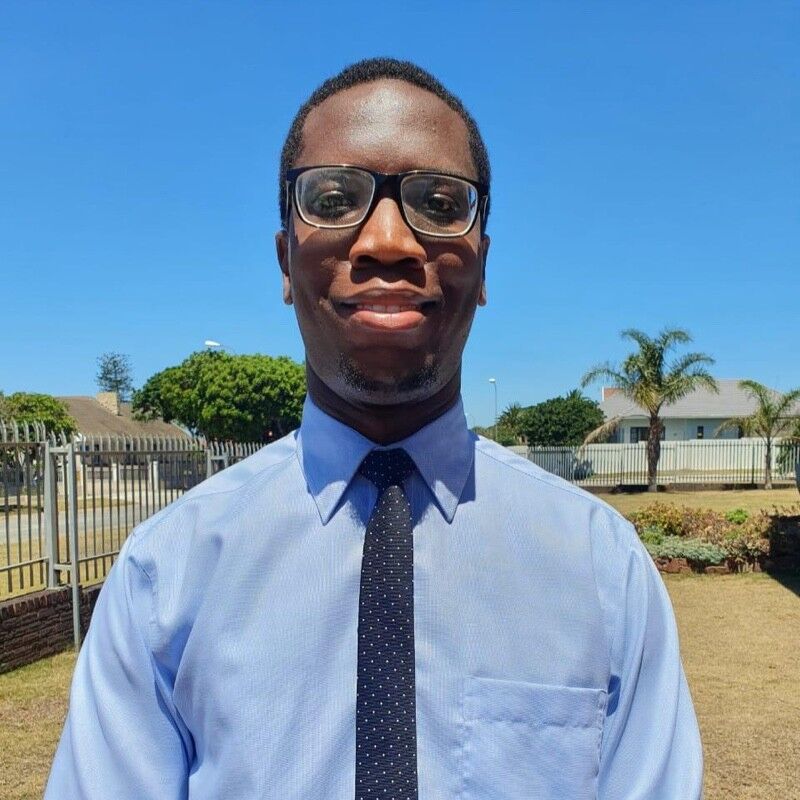 Technical Head of Communications for GRT, Keith leads GRT's content strategy across various platforms, whilst coordinating internally to build the voice and opinions of the GRT team. Keith is a product of Nelson Mandela University and his PhD work focuses on Polymer and Physical Chemistry. He was a Research Associate at SANRAL in South Africa and later spent time as a Visiting Research Associate to NTEC at the University of Nottingham in the UK. He is a former Director of Communications for CALROBO in the USA.
Keith is passionate and enthusiastic about health and safety, sustainability, networking and finding synergy through conversations.