Press Release: October 1, 2020
Following the tragic events of the 2019/2020 Australian bushfires, Global Road Technology (GRT) was honoured to be selected to use its expertise in the national recovery efforts to manage hazardous dust and soil to stop the spread of contaminants in fire-ravaged communities and halting further environmental contamination.
Leading Australian civil services firm Global Road Technology (GRT) is proud to be helping the national bushfire recovery efforts following the 2019/2020 bushfire season that saw over 17 million hectares lost, 33 deaths and 3,094 homes burnt down in what was the largest fire event recorded in eastern Australia.
GRT Managing Director Daniel Grundy spoke on behalf of the entire team at GRT when he said that the organisation was honoured to be playing its part in the national recovery efforts as the business worked as part of a consortium of committed partners seeking to help the impacted communities rebuild their lives.
"We were honoured to be selected by the major contractor – Laing O'Rourke – awarded the bushfire clean-up contract to use our expertise in managing hazardous dust and erosion and use this expertise in 'sealing' burnt out properties during and after the recovery work for the purpose of protecting workers and communities from hazardous dust exposure," said Mr Grundy.
Are environmental regulations, health and safety concerns or potential profit loss a concern right now?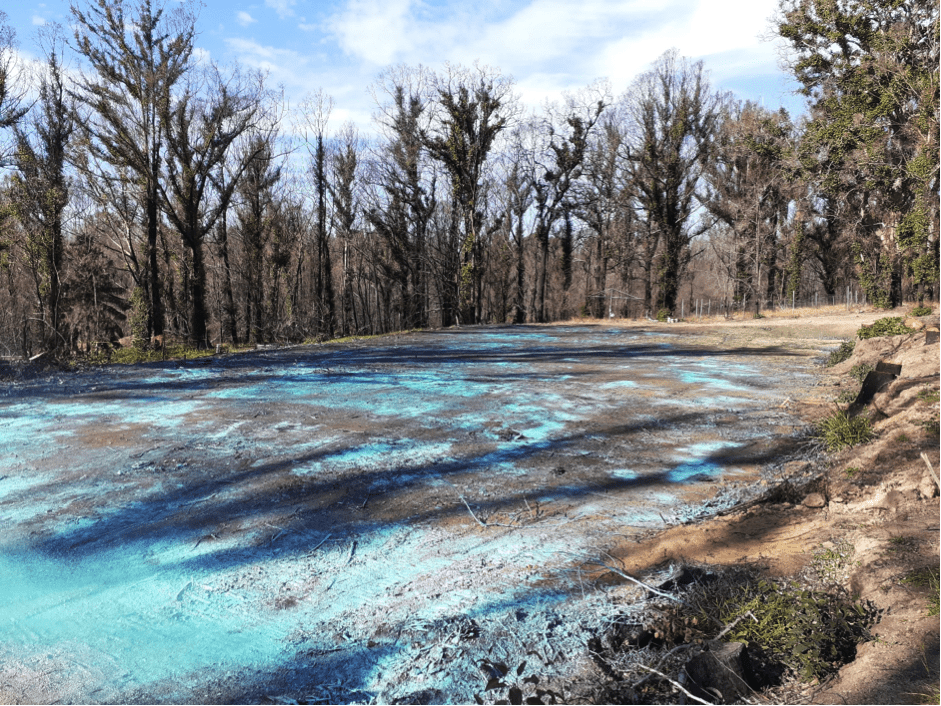 "This is a critical element of the recovery process to protect impacted communities from further harm caused by not only from landslips caused by eroded land but also from airborne dust particulates from the houses, sheds, and other buildings destroyed during this year's crisis. Common household, farming and yard maintenance products such as pool chemicals, fuels and oils, paints, solvents, plastics, metals, treated timber, not to mention older building materials such as asbestos roofing, cladding and fencing can become harmful residues when added to the ash and soot – a major issue that our products like GRT: Rubble-Loc and GRT: Enviro-Binder are designed to specifically address."
The work GRT completed as part of the bushfire recovery efforts builds on its experience 'capping' hazardous stockpiles of materials –a process involving placing a cap over waste or contaminated soil to isolate it and stop contamination spreading – developed in the rebuild phase following the 2011 Christchurch earthquake – using the GRT: Rubble-Loc product – and from last year's Nelson Bushfires that devastated hundreds of hectares of forest in environmentally sensitive areas (deploying the GRT: Enviro-Binder).
Both scenarios required different methods of site management taking into account the differing environmental conditions and waste material to be found at each location. The Nelson recovery efforts were particularly difficult as GRT worked with its NZ distributors PGG Wrightson (DuraTurf) and leading industry figure Rob Coulson to stabilise and revegetate over 100 hectares of inaccessible country using helicopter application.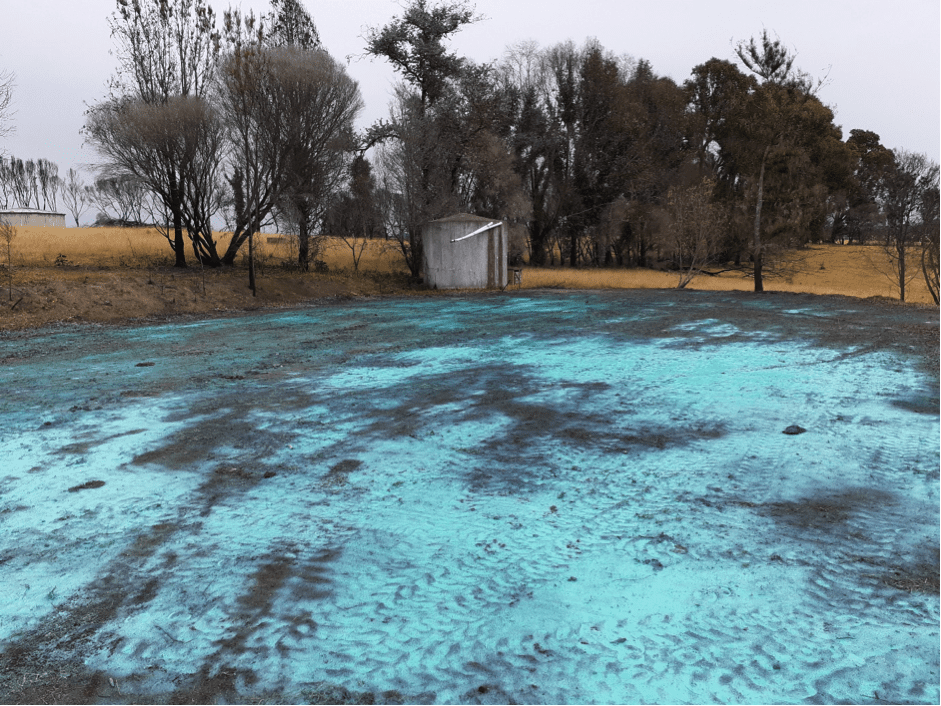 According to Daniel Grundy, GRT was committed to assisting in the bushfire recovery efforts due to its vast experience in soil and site stabilisation – part of the reason behind it approaching the State Government and Laing O'Rourke via industry forums to volunteer its expertise to assist in the management of hazardous dust and also erosion of fire damaged land.
"GRT was engaged to provide options to supply several Laing O'Rourke subcontractors with GRT: Enviro-Binder – a specialised erosion and dust control polymer – as well as a number of our specially developed, unique polymer pumps to assist with spraying the products to cap burnt out properties during and after the recovery work to protect workers and communities from hazardous dust exposure," Mr Grundy said.
By binding soil, rubble, and dust particles with a tough, durable polymer film that binds and locks these particles down we sought to prevent wind and water transporting them off-site, allowing us to be successful in effectively managing of hundreds of properties during the recovery phase. The result was the protection of surrounding communities from hazardous dust, and safeguarding the environment against contaminated runoff reaching local waterways – this was important for us as an Australian company wanting to play its part in helping our communities and environment recover from the tragic events of the 2019/2020 bushfire season and we were proud to help where we could."
Your feedback is important to us. If you enjoyed reading this Global Road Technology industry update and found it informative, please let us know by leaving a REVIEW.