Press Release: September 17, 2021
Air pollution is once again back on the national agenda following recent news about Gladstone, in central Queensland experiencing the worst air quality in the state this year.
For mining and civil services firm Global Road Technology, this news brought to light by Asthma Australia is a reminder of the dangers of air pollution and the need to ensure that dust suppression is included as part of any plan by the government or industry to improve air quality.
This report using public air quality data from government sources showed that Gladstone has the worst air quality in the state – with four of the five worst days for air quality in the state. Using air quality measures that look at levels of fine particles in the air known as PM2.5 (particles with a diameter of 2.5 micrometres or less) and PM10 (10 micrometres or less) it showed that on its worst day so far this year, 26th March, Gladstone recorded PM2.5 levels of 485.2 micrograms per cubic metre (ug/m3) which is rated "Extremely Poor", compared to a "Good" level of 25ug/m3.
Home to an aluminium smelter, the Port of Gladstone – the state's largest export port of coal and gas – and other heavy industries, Gladstone has many contributing factors causing its high rates of air pollution.
Are environmental regulations, health and safety concerns or potential profit loss a concern right now?
One of the most critical elements is the commentary from University of Queensland respiratory physician and scientist John Upham that there is no safe threshold for air pollution from a public health point of view.
According to GRT General Manager, Daniel Grundy this report highlights the need for a national conversation around the importance of prioritising air pollution reduction and the role that dust suppression plays in any strategy to improve air quality.
"Gladstone is a case study for how air pollution impacts public health and the need to apply location-specific strategies that take into account specific environmental conditions," said Mr Grundy.
"It's this combination of heavy industry, bauxite processing and alumina production, its dry environmental conditions and the role of Gladstone as the largest export hub for coal in the state that is a major concern as coal dust particulates are a major contributor to air pollution and a major cause of lung disease. What we as an organisation are advocating for is that dust suppression needs to be included as a core element in any coordinated public health and policy response to address air quality issues."
Left uncovered dust from large mineral stockpiles, conveyors or pulverised minerals in transit can have a considerable impact on the environment and the quality of life for local communities.
This element of the supply chain process is often overlooked when addressing issues around air quality but is critical as mining ports across the country including around Port Hedland in Western Australia and Newcastle are impacted by the spread of Iron Ore or coal dust particulates that spread from the supply trains while waiting for export.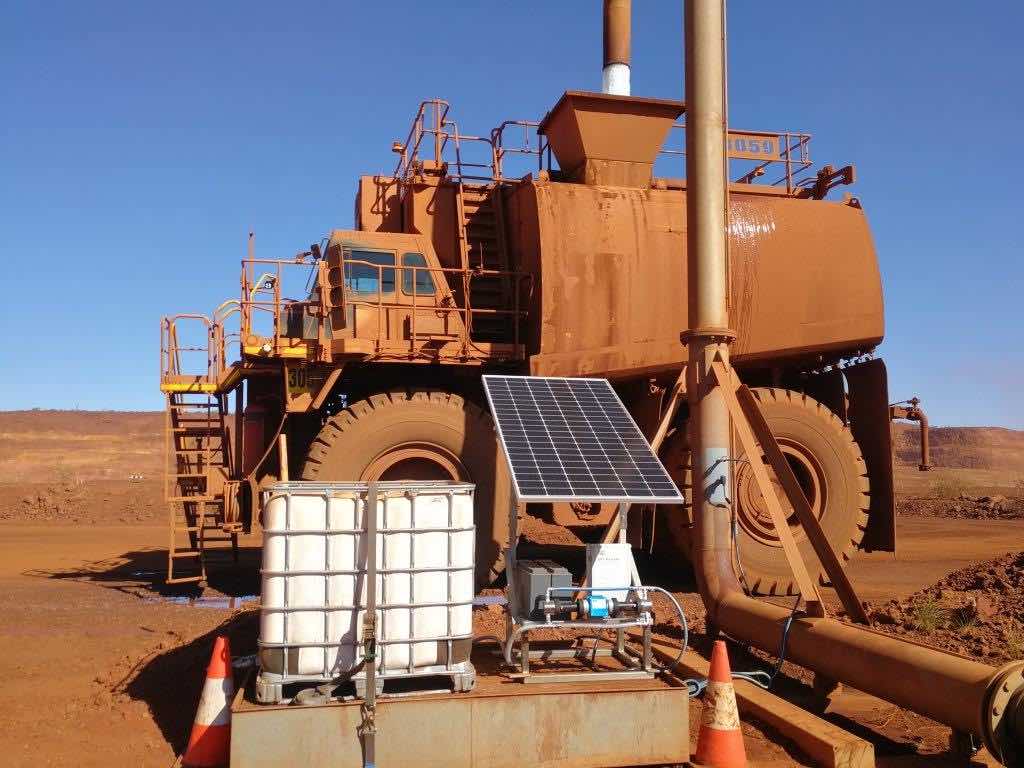 For GRT the focus needs to be squarely on 'whole-of-site' dust control strategies that focus on offering solutions at the apex of the hierarchy of control. It also includes the need to address the spread of dust while waiting to be loaded for export, a major cause of air pollution for communities located next to major mining export ports. As part of its response, it has developed GRT Ore-Loc a robust, liquid polymer that provides an exceptional surface coating/crusting solution on all ore and material surface types. Used as a liquid tarping or veneering agent, GRT Ore-Loc prevents the loss of materials whilst in stockpile, transport and while waiting at the port.
For Daniel Grundy, the national focus needs to be on establishing a set of standardised industry protocols to ensure that any discussion around air quality includes the creation of clear systems in place for the prevention, early identification, control, and management of particulate dust.
"Often the critical element of controlling the spread of dust while in port is considered an afterthought in conversations around air quality despite the weight of evidence showcasing its contribution to increasing levels of fine particles in the air known as PM2.5," Mr Grundy said.
"This news from Gladstone, following reporting from Western Australia earlier this year showcases how the spread of dust particles, combining with heavy industry can heavily reduce air quality, negatively impacting public health. That's why we are so committed to ensuring that dust suppression applications are seen as a critical element of any strategy to improve air quality given the fact that community health is what is at stake and what to see it placed at the apex of any government or private sector response to reducing air pollution."
Your feedback is important to us. If you enjoyed reading this Global Road Technology industry update and found it informative, please let us know by leaving a REVIEW.
---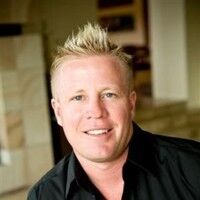 Troy Adams is the Managing Director of Global Road Technology (GRT) Specialising in Engineered Solutions for Dust Suppression, Erosion Control, Soil Stabilisation and Water Management. A pioneering, socially conscious Australian entrepreneur, Troy Adams is passionate about health and safety and providing innovative solutions that are cost-effective to the mining industry, governments and infrastructure sectors. Troy is also a tech investor, director of companies like Crossware, Boost, Hakkasan, Novikov and more.