Global Road Technology is a world-leading dust control specialist. Our marketplace has a wide selection of innovative products for dust control in Darwin and NT. We provide different dust control solutions for the mining industry. Dust is a health hazard. Exposure to dust results in respiratory diseases such as silicosis, COPD, coal mine workers pneumoconiosis, and lung cancer. The workplace exposure limits have recently changed across Australia. You don't want to be caught unaware of these changes. It puts your workers and business at risk. We deal with hazardous dust at your mining operations, keep your workers safe, help you comply with the legislated exposure limits, and increase your ROI on production efficiency. We help you with these key areas in your mining operation:
drilling

blasting

haul roads

stockpiles

conveyor belts
Darwin and Northern Territory – Background information
Darwin, capital of the Northern Territory (NT), is situated on the coast, and functions as an important regional freight hub. Mining is one of the largest economic sectors in the NT. The NT currently has six major operating mines, with additional smaller mines in operation, and other mines in care and maintenance. The combined production value of these operations, including extractive operations, in 2020-2021 totaled $4.28 billion. The six major operating mines in the NT are:
Tanami Operations – Newmont (gold)

McArthur River mine – Glencore PLC (zinc-lead-silver)

Groote Eylandt mine – South 32 Ltd (manganese)

Bootu Creek mine – OM Manganese Ltd (manganese)

Gove mine – Rio Tinto (bauxite)

Roper Bar mine – Nathan River Resources Pty Ltd (iron ore)
The smaller operating mine in the NT include the:
Dhupuma Plateau bauxite mine near Gove

Sill 80 ilmenite mine in the Roper region

Mataranka limestone mine and quicklime operation southeast of Katherine

Linecrest Pty Ltd is also exporting iron ore from processed stockpiles at the Frances Creek iron ore mine
The Ranger uranium mine near Jabiru ceased production in January 2021 and is now being rehabilitated.
GRT dust control applications and products
Drilling: The economic value of drilling operations should not happen at the expense of worker safety and health. It is important to implement industry best practice to ensure dust produced from drilling do not pose any health hazards to the mineworkers. We offer effective blast and drill dust control.
Are environmental regulations, health and safety concerns or potential profit loss a concern right now?
Product: GRT: 12X
Blasting: GRT takes a no-compromise stance to save lives and its sole mandate is to offer solutions at the apex of solving any dust-related problem arising from blasting activities before it takes place. We offer effective blast patter dust control solutions.
Product: GRT: DC Binder
Haul roads: Reports indicate that a mine site uses 9.4 million liters of water per day on just its haul road activities. Water is not only unsustainable but also very ineffective as a haul road dust control method. Using the correct haul road dust control product could result in great operational improvement and massive cost savings.
Product: GRT: Haul-Loc
Stockpiles: We have grown a rapport across many industries for tackling stockpile dust challenges on different sites. Mining is one of our major areas. So, why wait to hear it from elsewhere when you can get it firsthand from us.
Product: GRT: ACTIVATE, GRT: ORE-LOC
Conveyor belts: GRT implements a combination of chemistry and particle size in making water work for conveyor belt dust control. We wet the material to optimal moisture content, preventing fines from being carried off into the air, or to the air above the material, to return airborne fines to the material bed. The incentive to use GRT products is that the material does not have to be handled again.

Product: GRT: ACTIVATE
Why use GRT to provide dust control in Darwin and NT?
We are dust control specialists. Reach out to our General Manager and get the best practices for dust control running at your site. We are at your service. Dust control is our area of expertise therefore you are guaranteed the following if you choose GRT for your dust control:
Site-specific products.

Exceptional product quality.

24/7/365 expert teams.

Scheduled operational delivery.

Pre and post-site assessments.

Experienced engineers.

Advocates for compliance with TWA and STEL.

An innovative company that understands dust legislation.

Track record of industry knowledge and contribution.
References
https://resourcingtheterritory.nt.gov.au/minerals/mines-and-projects/operational-mines
---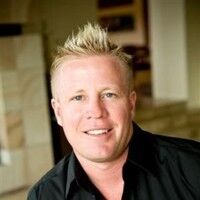 Troy Adams is the Managing Director of Global Road Technology (GRT) Specialising in Engineered Solutions for Dust Suppression, Erosion Control, Soil Stabilisation and Water Management. A pioneering, socially conscious Australian entrepreneur, Troy Adams is passionate about health and safety and providing innovative solutions that are cost-effective to the mining industry, governments and infrastructure sectors. Troy is also a tech investor, director of companies like Crossware, Boost, Hakkasan, Novikov and more.