Global Road Technology (GRT) welcomes the news that local Aboriginal business Tiwi Partners Pty Ltd has been awarded a $28 million contract to upgrade Paru Road on Yermalner (Melville Island). This is a great step forward for the Territory and for the Indigenous community who will be working on the project.
Troy Adams, CEO of GRT, said: "We are thrilled to see Tiwi Partners being awarded this contract. As a company, we believe in supporting Indigenous businesses and empowering Indigenous people through employment and training opportunities. We know that Tiwi Partners shares these values, and we look forward to seeing the positive impact that this road safety project will have on the local community."
The Northern Territory government has invested $75 million in the upgrade of Paru Road, Pickertaramoor Access Road and Pirlangimpi Access Road on Melville Island over a number of years. The contract awarded to Tiwi Partners is a significant part of this investment and is aimed at improving road safety and accessibility on the Tiwi Islands.
Works will include upgrading and sealing Paru Road, including the barge access road, and constructing a new bridge over Paru Creek crossing. The realignment of the road will remove a sharp bend and enable a fully sealed road from the Paru barge landing to the Threeways intersection. Tiwi Partners anticipates employing 64 workers to deliver the project, including 23 Indigenous workers and four apprentices, including two Indigenous apprentices.

To ensure the project is as efficient and environmentally friendly as possible, Tiwi Partners could benefit from using Global Road Technology's (GRT) products designed for improving road infrastructure. GRT is a leading company in the field of dust control, having invested extensively in research and development to scientifically create products that effectively reduce dust and create stable and waterproof surfaces.
Are environmental regulations, health and safety concerns or potential profit loss a concern right now?
One of their solutions is the GRT7000 Dust Control Polymer Sealing, which requires maintenance applications only once every 12 to 16 weeks, depending on traffic loading. With each application, GRT 7000 binds silty dust particles together, preventing them from becoming airborne, and over time, the frequency of applications decreases, making it more economical. By using GRT7000 Dust Control Polymer Sealing, Tiwi Partners can enjoy benefits such as elimination of dust and its associated impacts, stable and waterproof surface that prevents corrugation and potholing, improved skid resistance and decreased rolling resistance, and cost savings of 30-40% through removal of daily watering and grading, less wear and tear on vehicles, improved haul times, and elimination of downtime during and after wet weather.
Another solution offered by GRT for road infrastructure is GRT7000 Soil Stabilization, which is not only a clear, environmentally safe, and aesthetically pleasing polymer seal but also a highly effective soil stabilisation agent. With relatively low dosage rates, GRT7000 can achieve extremely high UCS results. For example, testing with as little as 0.7% by mass has seen results over +6MPa. With their advanced solutions and unparalleled expertise, GRT continues to set the standard for the dust control industry, making them the perfect partner for Tiwi Partners in delivering a safe, sustainable, and efficient road upgrade project on Yermalner.
The project is scheduled to commence next month and is expected to finish by December 2024. Paru Road will remain accessible for the duration of the works. The Territory government is committed to creating a pipeline of work to keep businesses moving and locals employed, as stated by Chief Minister Natasha Fyles.
The sealing of Paru Road and the construction of the new bridge will improve road safety and flood immunity for residents of Melville Island, as well as facilitating better access between the communities on Melville and Bathurst Islands, the Tiwi Islands ferry service, businesses, and facilities. This will make it a better place to live, work, and visit, according to Minister for Infrastructure, Planning and Logistics, Eva Lawler.

GRT recognises the significance of secure and reliable road infrastructure and is devoted to providing environmentally-friendly solutions to enhance the condition of roads throughout Australia. The company urges state leaders to follow in the footsteps of the Northern Territory government and to invest in road safety.
---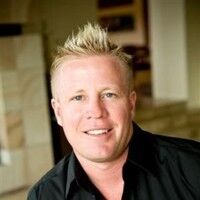 Troy Adams is the Managing Director of Global Road Technology (GRT) Specialising in Engineered Solutions for Dust Suppression, Erosion Control, Soil Stabilisation and Water Management. A pioneering, socially conscious Australian entrepreneur, Troy Adams is passionate about health and safety and providing innovative solutions that are cost-effective to the mining industry, governments and infrastructure sectors. Troy is also a tech investor, director of companies like Crossware, Boost, Hakkasan, Novikov and more.