The start of Rural Road Safety Month has been marred by tragedy, with the loss of two young lives and two more children seriously injured in a recent series of devastating accidents.
The latest incident involved two off-road motorbikes at Grangefields, just outside Melbourne, occurring on Father's Day evening. A 43-year-old man, the father of one of the teenagers, was also hospitalised with non-life-threatening injuries after losing control of a quad bike while rushing to the accident scene.
This dark chapter adds to a concerning national picture; road fatalities have surged by 8.4% in the year leading up to July 2023, according to the Bureau of Infrastructure and Transport Research Economics.
Particularly alarming is that fatalities on roads in South Australia and NSW have increased by over 20% compared to the previous year.
In contrast, the ACT, Tasmania, and the Northern Territory have managed to reduce their road tolls by more than 20%.
Are environmental regulations, health and safety concerns or potential profit loss a concern right now?
Australian Road Safety Foundation Digs Into Driver Behaviour
Recent research from the Australian Road Safety Foundation (ARSF) suggests that these tragedies may be part of a more significant issue concerning rural driving behaviour. Despite making up less than a third of the population, deaths on rural roads constituted nearly two-thirds of the total road toll for 2022.
Furthermore, the ARSF survey reveals that half of all drivers admitted to breaking the law on country roads—speeding, using mobile phones, or crossing double lines. One in 10 even reported experiencing microsleeps, brief episodes where they couldn't recall driving.
"These findings are alarming, especially in light of the recent spike in fatal accidents," said ARSF founder Russell White.
"Too many Australians are taking needless risks, perhaps under the mistaken belief that rural roads are less dangerous. This mindset is a critical factor contributing to the rise in deadly incidents. It's concerning that despite widespread awareness of the risks, people continue to engage in behaviours that endanger both their lives and those of others on the road."
If you'd like to talk with an expert, simply contact us!
Your feedback is important to us.
If you enjoyed reading this Global Road Technology industry update and found it informative, please let us know by leaving a REVIEW.
---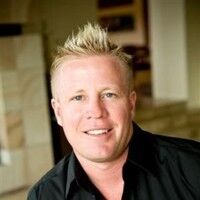 Troy Adams is the Managing Director of Global Road Technology (GRT) Specialising in Engineered Solutions for Dust Suppression, Erosion Control, Soil Stabilisation and Water Management. A pioneering, socially conscious Australian entrepreneur, Troy Adams is passionate about health and safety and providing innovative solutions that are cost-effective to the mining industry, governments and infrastructure sectors. Troy is also a tech investor, director of companies like Crossware, Boost, Hakkasan, Novikov and more.