Solutions for Temporary Access Road Construction – A good road network facilitates the smooth transportation of people and goods from one place to another.
Every state has a sound transportation system in place with roads extending over several miles. However, under certain circumstances such as when disaster strikes or in the oil and gas industries or in case of construction projects taken up in highly inaccessible areas, there is a need to construct temporary access roads.
Global Road Technology has the expertise and quality products under their belt needed to construct safe access roads for heavy plants and trucks from any type of soil, even very weak sub soils. They provide construction companies with unique, time-saving and cost effective temporary access road construction solutions. Their line-up of goods is tailored to meet the challenges facing the construction industry and is designed to stabilize unpaved roads effectively without harming the environment. They have an extensive range of specialty products for soil stabilization, dust control and road construction and improvement.
A Convenient and Cost-Effective Solution
Traditionally, stone was imported to the site to build temporary access road construction. Not only is the task laborious and time consuming, but also very expensive. The cost involves the cost of the stone, the transportation charges as well the labor charges to layout the stone.
Are environmental regulations, health and safety concerns or potential profit loss a concern right now?
Over the years engineers started using composite mats and other matting material to construct temporary roads. The layout process was more convenient and less time consuming. To add, composite track mats were engineered such that it could easily take the weight of the heaviest trucks. But, the expenses cancelled it out as a viable solution for all terrains and projects. Owing to the high charges of renting mats, it is a suitable option only for short-term projects.
Global Road Technology with its varied soil stabilization products can create high performance roads from existing soils by enhancing the properties of the existing soil. Thus, there is no need to replace poor grade soils at the site with higher-quality aggregates. This saves money and time that can be invested elsewhere. You do not have to pay monthly or weekly rental charges and can enjoy a smooth, dust-free road for as long as you can.
Environment –friendly
The GRT soil stabilization and dust suppression products used in the construction of roads are created to be environment friendly. They are made of biopolymers that are certified non-toxic to the environment. These are effective solutions in town centers and ecologically sensitive areas. It also reduces the requirement of water to the minimum.
To add, quarrying for roads has a negative impact on the environment. Since soil stabilization alters the properties of the soil on site by simply soil stabilization and dust suppression products, the pressure on the natural environment is greatly reduced.
Durability
Global Road Technology also rises above the rest because of its ability to produce quality roads for temporary access road construction that are last longer and are more cost effective than conventional methods. Quality is a priority for them. Temporary roads are designed for the required application and the required lifespan. GRT products are created to bear heavy weight and vehicular traffic. They are stabilized with biopolymers that effectively take care of the formation of dust.
Not only this, on completion of the project or contract the removal of this access road is very simple and quick. It can be accomplished by simple rotovation of the stabilization materials back into the ground due to GRT using in-situ material to construct the temporary access road construction. It does not require one to re-establish soil levels of remove soils from the existing site. Removal allows the land to be used again for the purposes it was previously used.
For more information on Global Road Technology's Temporary Access Road Construction please Contact Us.
---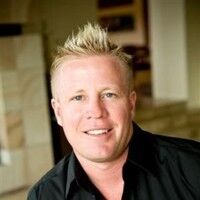 Troy Adams is the Managing Director of Global Road Technology (GRT) Specialising in Engineered Solutions for Dust Suppression, Erosion Control, Soil Stabilisation and Water Management. A pioneering, socially conscious Australian entrepreneur, Troy Adams is passionate about health and safety and providing innovative solutions that are cost-effective to the mining industry, governments and infrastructure sectors. Troy is also a tech investor, director of companies like Crossware, Boost, Hakkasan, Novikov and more.