September 2021 was Rural Road Safety Month in Australia and Global Road Technology is an ongoing supporter and promoter this and similar campaigns targeting regional and rural road safety. Australia has a vast network of rural roads that is the backbone of the economy but also a 'death' zone for many Australian drivers.
The 'paradox' of economic vibrancy and loss of life has no balance, and it is important to know more about Australian rural roads to understand their contribution and why rural road safety must be prioritized at all costs.
One life is too many if motorists on rural and remote roads succumb to fatal accidents. It is imperative to reduce the heavy burden of road toll in rural Australia.
Here are some must know statistics about Australia's rural road safety:
In 2020, 40% of fatalities on rural roads occurred on weekends.

Rural road accidents account for 65% of the Australian national road toll.

There are double serious road related injuries in rural areas than urban areas.

Regional and remote areas experience road trauma fatality rate 5-times more.

Regional and remote vs urban areas fatalities % per 100,000 population (2.6 vs 12.2).

At-risk groups

: residents, young male drivers, truck drivers, and indigenous people.
Contributing factors to the occurrence of rural road crashes in Australia.
There are many contributing factors that lead to occurrences of rural road crashes in Australia. Speed limits on rural roads are amongst many factors which include behavioral, environmental and vehicle factors that contribute to road safety:
Are environmental regulations, health and safety concerns or potential profit loss a concern right now?
Environmental factors
The design or rural roads.

Physical conditions of the roads.

Inconsistent or inappropriate speed limits.

The prevalence of roadside developments.
Vehicle factors
Age of vehicles.

Improperly maintained vehicles.

Non-compliant vehicles to current safety standards.
Human factors
Fatigue.

Speeding.

Error in judgement.

Driving under the influence.

Failure to wear seatbelts/helmets.
Australian Road Safety Foundation pledge.
We must improve rural road safety and by taking the Australian Road Safety Foundation pledge to drive safely, the promise to oneself and every other Australian motorist is that you will:
Scan the road ahead.

Always be fit to drive.

Drive to suit the conditions.

Not drive through flooded waters.

Be alert for wildlife and livestock.

Stay sharp and take regular breaks.

Know your limits and plan your trip.
In conclusion
Be the change you want to see and actively participate in Rural Road Safety 2021 by taking the pledge today. The onus is on us to make a difference in road safety in rural and remote areas of Australia. We rally behind local road safety advocates, communities, schools, sporting groups and workplaces that are taking initiative to support the pledge. Find out more about GRT's participation in the road safety conversations this rural road safety month.
Your feedback is important to us. If you enjoyed reading this Global Road Technology industry update and found it informative, please let us know by leaving a REVIEW.
REFERENCES
Australian Road Deaths Database. Retrieved 22/09/21.
Road Trauma Support WA Winter eNews 2021. Retrieved 22/09/21.
Road Trauma in Western Australia Position Paper. Retrieved 22/09/21.
State Of The Roads: Rural And Remote Road Safety. Retrieved 22/09/21.
The Australian Road Safety Awards winners announced. Retrieved 22/09/21.
The Dangers of Country Roads. Retrieved 22/09/21.
Starkey, N.J., and Charlton, S.G. 2020. The role of control in risk perception on rural roads. Accident Analysis and Prevention. 142. 105573. 1 – 8.
---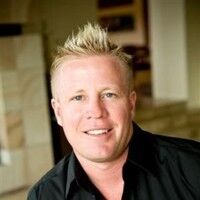 Troy Adams is the Managing Director of Global Road Technology (GRT) Specialising in Engineered Solutions for Dust Suppression, Erosion Control, Soil Stabilisation and Water Management. A pioneering, socially conscious Australian entrepreneur, Troy Adams is passionate about health and safety and providing innovative solutions that are cost-effective to the mining industry, governments and infrastructure sectors. Troy is also a tech investor, director of companies like Crossware, Boost, Hakkasan, Novikov and more.