Roads and Highways Route to Prosperity – State agencies are seeking quality construction of roads, which necessitate the use of the latest technology.
By: Jayashree Mendes Journalist for Construction Week February 2017
Over the last two years, India has been building roads and highways at breakneck speed. This is a far cry from the days in 2013-14 when the rate of construction was a mere 15.7km/day.
Today, going by official figure, construction of highways is a little more than 20km/day and, if all goes well, it is likely to escalate to 30-35km/day by the end of this year. Though the government's target to hasten the pace of construction of highways to 30km/day is still o be achieved, it has indeed managed to add pace to the process.
If India is to build her infrastructure in terms of roads & highways (among other things), she will need to invest $1.7 trillion on projects before 2020 to meet economic needs. For the most part, this will go into upgrading the current roads and highways network. What will play a critical role here is the adoption of technology, which has seen an aberration so far.
Hemant Mathur, general manager and head (CEB), Larsen & Toubro, says, "In India, we have other challenges in the way we work here with respect to the actual deployment of technology and equipment. It is, therefore, not only necessary to have the equipment and technology available, but it would help if this is mandated by the government agencies or authorities, who in turn have to be convinced that the newer equipment results in building better roads. They will be more durable against the vagaries of nature or excessive traffic abuse if advanced equipment is used. The quality and monitoring standards of the project agency should necessitate the use of latest technology – and the technology owners need to themselves convince the agency of the relevance of their new products."

Are environmental regulations, health and safety concerns or potential profit loss a concern right now?
According to industry persons, this is already happening. Project agencies have become vigilant and are increasingly monitoring the construction process and the quality of roads. The process to monitor even in the smaller roads under the Pradhan Mantri Gram Sadak Yojana (PMGSY) shows that the state agencies are alert to the quality of the final output. As they become more strict and demanding, the newer and more effective technology will become adaptable. While there is a natural progression in technology, it needs to be pushed by all interested parties.

THE ROAD TO RENEWAL
However, there are several people in the industry who have misgivings about the pro-activeness of the Union Ministry and their assertiveness across the state. Ben W James , founder & CEO, GRT, says, "The NHAI has approved the use of our CIPR technologies, yet state governments are hesitant to go along. Better direction and adherence to recent government circulars needs to be adopted to break through the archaic adoption of bygone era construction techniques and technology." Obviously, the current economic ecosystem of existing contractors needs to be taken into consideration as most of them are not in a position to invest in new equipment – and while there is no need to take an alarmist position – they must understand that new technology will create opportunity, not dissolve it.
With the Central government's focus on infrastructure development, there is a huge demand for improved infrastructure at airports, railways, roads, sanitation facilities, urban and rural housing, office spaces and numerous other projects across the country. This also indicates the demand and growth of the construction equipment industry in India "NHAI has approved the use of our CIPR Technologies, yet state governments are hesitant to go along" Ben W James, GRT
Shalabh Chaturvedi, head of marketing, CASE India, says, "The government has introduced methodological processes that have outlined a positive intent for the industry. With the new investment-friendly policies, there will be an increase in PPP and investments within the sector. However, due to lack of innovative funding models and uncertain business environment, this sector is yet to develop completely." The collaboration between industry bodies and the government can help India's infrastructure and allied industries achieve its full potential by implementing an array of proactive initiatives such as need to streamline land acquisition and clearance delays, improved funding for infrastructure projects, adoption of innovative operating and business models, among other things. Better awareness of the benefits of using qualified manpower, training programs and scholarships for manpower training can be a boon for the industry. Also the buyback plans and used equipment exchanges can help strengthen the market for the sale of used machinery. "With the new investment-friendly policies, there will be an increase in PPP within the sector" Shalabh Chaturvedi, Case India.
Relevant technology is important for Completing projects on time, and ensuring quality and longevity One company that has been involved with road development in India since the Golden Quadrilateral project began (starting with the Mumbai Pune Expressway) is the Wirtgen Group. Most of the asphalt highways have been built with Vogele asphalt pavers p and similarly most of the concrete road' have been built with Wirtgen slipform pavers. Ramesh Palagiri, MD & CEO, Wirtgen India, says, "We have been working closely with the Ministry of Surface Transport, CRRI, Indian roads Congress (IRC) and our customers, the road contractors, to inform them of the latest trends and technologies with regard to road building and road rehabilitation and some of these technologies are already being used in India." "We have been working closely with Ministry, CRRI, IRC and our customers" Ramesh Palagiri, Wirtgen India
MIND THE GAP
Roads and highways projects per se in today's times are complex and the entire PMC (project management consultants) capabilities and skills need to be thrashed putout beforehand before taking up such projects. Akhil Kumar Gupta, executive director, operations, Afcons Infrastructure, says, "EPC contracts call for engaging, well-qualified and experienced design and safety consultants. Over the years, Afcons has developed a reasonable capability of design team and coordination in-house. Concessionaires seeking to secure and execute EPC jobs must create an in-house design team and have a strong group technology. Importantly, the contractor should have the ability to deliver on-site and in time." "EPC contracts call for engaging, well qualified and experienced design and safety consultants" Akhil Kumar Gupta, Afcons
There are many aspects to deliver on after bagging a project. The contractor must offer an assurance of quality control, have the ability of an inventory management, set up batching plants not to forget stone crushing units. Planning the project and seeing it through its lifecycle is a responsibility of the contractor. "Most often, even after detailed drawings have been approved, there is another set of planning that happens on the site and that should happen on Day One of the beginning of the project. The role of the project taskforce is to plan out the budget, and identify the equipment requirement, manpower, etc. Most often than not, after the project manager and the controller have been identified and appointed, they have the complete ownership for the project" adds Gupta.
Another large infrastructure company that has successfully executed complex roads and highways projects is HCC. The company believes in detailed appreciation of the project at the bid stage itself. According to a company spokesperson, during the bid stage the team studies the bid information and also conducts a detailed site investigation to understand the requirements and nature of the project
A cross-functional team consisting of experts from business development, tendering, engineering, contracts and operations are engaged in bid preparation activities. This team is also responsible for finalizing the technology and the construction methodology to be used at the bid stage itself. However, while other contractors in the Indian market are known for helping the client acquire the requisite land clearances, HCC prefers to rely on the client to secure clearances / approvals before awarding the project.
Interestingly, since the last one year, the Ministry of Road Transport and NHAI drafted the hybrid annuity model (HAM) as they realized that few were bidding for projects Contractors were shying away as infrastructure projects were not lucrative enough and the private entrepreneur was unwilling to undertake the risk. Mitigating risk w s a concern and HAM has encouraged private entrepreneurs to take up only a partial risk as the balance is funded by the NHAI or the government.
MEETING THE STANDARDS
Equipment manufacturers have introduced a range of machines in the market For instance, L&T manufactures and sells its own road-making equipment, that are synergistic with the range of equipment from Komatsu for e.g., the motor graders and dozers come from Komatsu- Japan, but the wheel loaders and vibratory compactors are made locally.
Similarly, Wirtgen Group offers Wirtgen slipform pavers with innovations like Dowel Bar inserter system, super smoother, central tie bar inserter, oscillate 11 g beam, etc. for concrete pavers. Slip form pavers pave a width of 1.5m-16m. In asphalt paving, it has the new generation Dash 3 pavers with features like Ergo plus operating system, Pave dock assistant, Auto set plus and multiplex. For cold milling technology, it has the new machine W l 30cf.
CASE India offers advanced technological products and its recently upgraded CASE 1107EX soil compactor ensures powerful, fuel-efficient performance. It features the new FPT Industrial SBOOO 3.9 litre engine that delivers 1OOhp at 2,200rpm and torque of 435Nm at 1,300rpm. In addition to the above, Intelligent Compaction System (ICS) is one of the recent techno logical innovations with advantages over conventional compaction technologies. It has also launched new models of crawler dozers, l l 50L & l 650L, ranging from 13-20 tonnes of operating weight with "hydrostatic transmission" technology.
Road building has lagged behind motorization. But in the near future, this might not be the case.
WHAT GRT TECHNOLOGY CAN DO
GRT can rehabilitate failed pavements at a speed of up to 1km per day using CIPR technology. It currently has only three sets of its specialized road trains in India: In reality there should have been 100 working by now in a market the size of India, but take up is slow.
GRT India provides several technologies hitherto not seen in India.
This Includes:
Cold-in-place-recycling: This is a method of recycling in-situ material with road crust to create stronger roads – without the use of borrowed material.
Concrete treated base: It uses cement dust and homogenises it with in-situ materials to create a stronger road base.
Polymer reinforcement: Uses proprietary technology of polymer blends for the strengthening of base and binding materials, while also waterproofing.
Dust suppression: Uses a blend of polymers for erosion control and dust suppression for all Blatter and medium strips for road development.
Hot-in-place-recycling: Plan to launch new technology in HIPR next year that incorporates state-of the-art thermal bonding for potholes and patching works.
For more information please contact Global Road Technology
---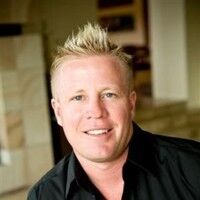 Troy Adams is the Managing Director of Global Road Technology (GRT) Specialising in Engineered Solutions for Dust Suppression, Erosion Control, Soil Stabilisation and Water Management. A pioneering, socially conscious Australian entrepreneur, Troy Adams is passionate about health and safety and providing innovative solutions that are cost-effective to the mining industry, governments and infrastructure sectors. Troy is also a tech investor, director of companies like Crossware, Boost, Hakkasan, Novikov and more.