A new report into spending by the Queensland Resources Council (QRC) has found that its members spent $27 Billion with local businesses in 2021-22. The impressive figure accounts for roughly 77% of all QRC member purchases in the period. Total group spending on goods and services during the year reached $34.9 billion, with $7.6 billion (22%) spent with interstate or New Zealand vendors and just $0.5 billion (1.5%) on purchases from overseas companies.
Understandably, the QRC's chief, Ian McFarlane, pointed out the figures and provided a bullish analysis of the local mining industry.
"There's no better way to build a strong social license to operate with the Queensland community than for resources companies to provide opportunities for local businesses to be part of our industry's extensive supply chain," he said. According to Mr McFarlane, these local suppliers are critical to the long-term success of the QLD resources sector, providing improvement opportunities, often at lower cost than competitors.
"Using local suppliers reduces transport costs, minimises greenhouse gas emissions and offers better supply chain resilience, which we've seen the value of during periods of global disruption due to the pandemic," he added. "Buying locally also benefits regional economies and communities by creating new business opportunities, employment and sustainable growth."
In addition, QLD mining and energy companies spent $93.8 million with 108 Indigenous businesses in 2021–2022, a 13% increase on the previous period.
Are environmental regulations, health and safety concerns or potential profit loss a concern right now?
Aussie Minerals Exploration Sees Record Growth
Global exploration for critical minerals is booming as the race to net zero carbon heats up. In Australia, we've just recorded another record quarter of exploration investment, with growth of 19.4% or $174 million in the previous three months, taking the total figure to over $1 billion.
This figure includes:
A rise of 15.3% ($42.2m) to $318.3m in Greenfields exploration

A rise of 21.3% ($131.8m) to $751.6m in Brownfields exploration
The new data has come to light after the Australian Bureau of Statistics released its June 2023 statistics on mineral and petroleum exploration expenditure.
The Association of Mining and Exploration Companies (AMEC) noted the specific rise in copper exploration during the period, kickstarted by the energised copper hunt underway in New South Wales and South Australia.
"Nationally, copper was the big performer for the June quarter, recording a record high $176.0m in expenditure," said Mr Warren Pearce, Chief Executive Officer of AMEC. "This is off the back of record copper expenditure in both New South Wales and South Australia, with $24.0m (up 15%) and $43.9m (up 33%) respectively."
New South Wales mineral exploration rose 25% to $97.9m, recording the state's highest levels of mineral exploration expenditure to date.
Australia's Largest Coal-Fired Generator Gets a Reprieve
Eraring, the country's most giant coal-fired power plant, could get a life extension beyond 2025.
During a "grid health check", the NSW government has flagged a potential energy shortfall, which could keep Eraring running for a few more years.
The "health check" made 54 recommendations, with the government accepting 44 in full and three in part. One of those is to continue talks with Origin, the facility owner, about extending the planned closure beyond 2025.
In the meantime, the government hopes to fast-track its distributed network plans in a bid to implement new wind and solar assets.
The state wants to streamline renewables approvals in the planning system after approving just two such large-scale projects recently and zero new wind farms since 2021. The plan would also unlock opportunities to connect new renewables to the existing grid – outside Renewable Energy Zones – alongside new transmission.
Dust suppression is a critical issue in the world of mining and resources.
Learn more about GRT's industry-leading and IoT-connected SMART Dosing Units, and discover how we're driving better dust suppression solutions for all!
Your feedback is important to us.
If you enjoyed reading this Global Road Technology industry update and found it informative, please let us know by leaving a REVIEW.
References:
https://www.qrc.org.au/media-releases/mining-and-energy-companies-dig-deep-to-back-qld-business/
https://amec.org.au/wp-content/uploads/2023/09/30.-AMEC-ABS-June-2023-Mineral-Exploration-Statistics-FINAL.pdf
https://reneweconomy.com.au/nsw-to-open-talks-with-origin-on-eraring-streamline-new-wind-and-solar-projects/
---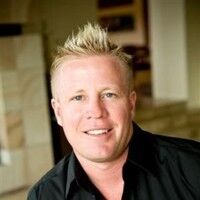 Troy Adams is the Managing Director of Global Road Technology (GRT) Specialising in Engineered Solutions for Dust Suppression, Erosion Control, Soil Stabilisation and Water Management. A pioneering, socially conscious Australian entrepreneur, Troy Adams is passionate about health and safety and providing innovative solutions that are cost-effective to the mining industry, governments and infrastructure sectors. Troy is also a tech investor, director of companies like Crossware, Boost, Hakkasan, Novikov and more.