Further global expansion is on the cards for Australian headquartered dust and erosion control specialists, GRT following the signing of a strategic partnership agreement in the Middle East.
Industry leading UAE trading company, Dutco Tennant will distribute GRT's soil stabilisation, dust suppression, erosion control, and water management products across the UAE and Oman to meet demand for the mining, crushing and infrastructure needs of the fast-developing region.
GRT uses technology developed for the civil, mining, and agricultural sectors to deliver infrastructure and process solutions to minimise safety and environmental impacts from projects and operations – quicker and more cost effective than traditional methods. These are provided to clients as an environmentally friendly solution that can be applied across a wide range of industries and materials to create safer and sustainable infrastructure.
The products will be distributed through Dutco Tennant's extensive, region wide network of corporate partners, building awareness of the GRT brand in an area that where development is still booming and greater awareness of environmental impacts and health and safety considerations for workers and communities.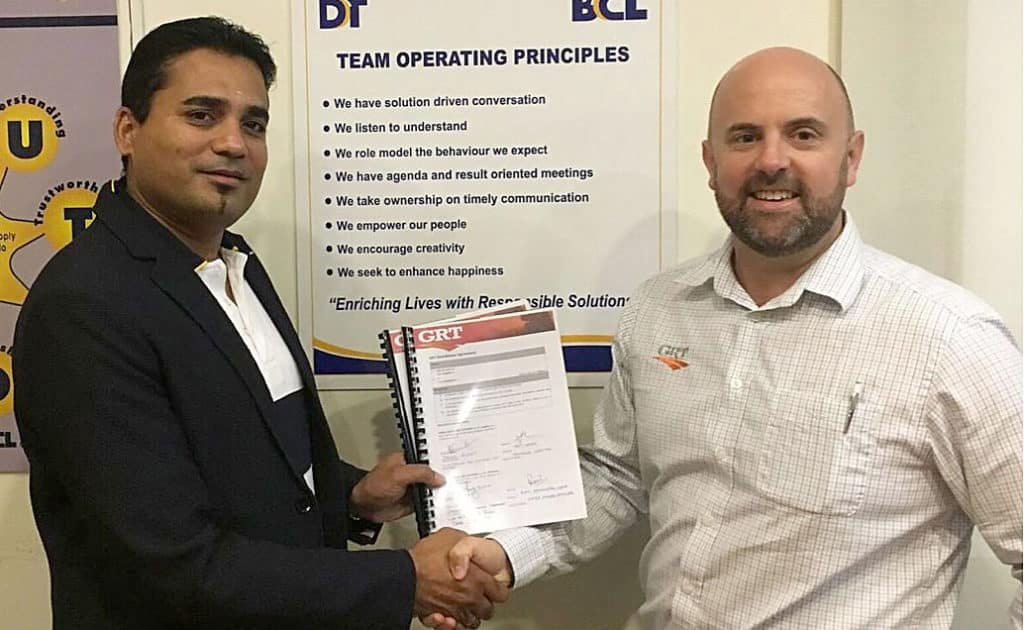 Are environmental regulations, health and safety concerns or potential profit loss a concern right now?
Dutco Tennant General Manager, Mr Sarangan Karasangal Varadhan (KV), believes that GRT products are perfectly placed to meet the huge demand across the region for cost-effective solutions that minimise water usage – a factor critical in one of the driest regions of the planet.
"Dutco Tennant is looking forward to engaging with GRT as an industry partner due to the huge-growth occurring in the UAE and Oman; we believe there is a huge-demand within the region's civil and resources industries for fast and effective product solutions," Mr KV said.
"One of the factors that drove the decision to partner with GRT is the environmental element; any product that minimises water usage and controls dust is critical in a largely desert region, where the environment is under significant stress due to the rate of development. When assessing the various infrastructure solutions available for the projects we currently have underway, GRT's products came out on top due to their ability to produce positive environmental and safety outcomes while also being commercially viable – a rare combination."
Dutco Tennant is part of the Dutco Group (founded in 1947), which is one of the UAE's largest technology and trading firms servicing the construction, manufacturing, oil and gas industries, and the tourism sector.
GRT General Manager, Daniel Grundy, believes that the firm's products are perfectly suited for the region due to the speed with which they can be applied and their minimal environmental impact.
"This partnership plays to our strengths in delivering environmentally friendly solutions, in a timely manner within a region where demand for these elements is extremely high – particularly around water management," said Mr Grundy.
"Partnering with an organisation the size and reputation of Dutco Tennant highlights the regard with which our products and know-how are held. We know that our products can resolve critical issues facing the infrastructure sector in the UAE and Oman, and the Middle East more broadly, and take pride in the fact that GRT is playing a role in the development of the region. It also builds on our existing relationship with Shurooq, the Sharjah Investment and Development Authority."
---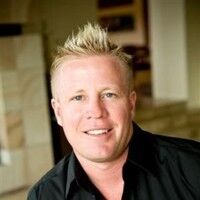 Troy Adams is the Managing Director of Global Road Technology (GRT) Specialising in Engineered Solutions for Dust Suppression, Erosion Control, Soil Stabilisation and Water Management. A pioneering, socially conscious Australian entrepreneur, Troy Adams is passionate about health and safety and providing innovative solutions that are cost-effective to the mining industry, governments and infrastructure sectors. Troy is also a tech investor, director of companies like Crossware, Boost, Hakkasan, Novikov and more.