Western Australia has a strategic advantage in the global demand for lithium. The State continues to position itself as a battery minerals hub due to its proximity to key markets, shorter construction and ramp-up times, and relatively low capital costs. As of September 2021, the Department of Mines, Industry Regulation and Safety in Western Australia reported the following lithium mining statistics:
$938 million in sales value

1,627,771 tonnes sold

1846 full-time employees

$4675 million in investment projects

1

st

in the production world ranking

5% royalty rate
In this Global Road Technology article, we discuss lithium prospectivity, supply, lithium mines, and lithium resources in Western Australia.
Lithium prospectivity of Western Australia
Western Australia's lithium resources are ranked fourth globally with Liontown Resources recently doubling the resource at the Kathleen Valley project to 157 Mt at 1.4% Li2O and 130 ppm Ta2O5. Lithium is used as a component of rechargeable lithium-ion batteries. Its mining and production have been driven by the growth of electric vehicles and energy storage system markets. Lithium minerals in Western Australia occur in pegmatites and include:
spodumene

lepidolite

zinnwaldite

petalite

holmquistite
Western Australia as a lithium supplier
The State is the largest supplier of lithium, producing high-quality spodumene concentrate from four operating mines. Production remained steady in 2020-21, with 1.6Mt of lithium concentrate produced from open-pit mines:
Greenbushes

Mt Marion

Pilgangoora

Mt Cattlin
Bald Hill and Wodgina remain in care and maintenance.
Are environmental regulations, health and safety concerns or potential profit loss a concern right now?
Recent lithium mines and those under construction in Western Australia
First lithium hydroxide has recently been produced from the Tianqi and IGO Kwinana plant as part of the commissioning of Train 1. Albemarle's Kemerton lithium hydroxide plant is under construction. Both Kwinana and Kemerton plants will source spodumene from the Greenbushes mine. Covalent Lithium, a Westfarmers/SQ joint venture has proposed a third lithium refinery for Kwinana to process ore from Mt Holland. Several other lithium projects are advancing. A definitive feasibility study was recently completed for the Kathleen Valley project. A scoping study for Dome North recently commenced, and new discovery and a maiden resource were announced for the Marble Bar Lithium Project.
Lithium resources in Western Australia ranked by contained Li2O (kt)
These different projects have different resource dates from 2018 to 2021 with the oldest being Mt Holland in March 2018 and the latest in June 2021 at the Pilgangoora Project. The table below sums up different projects with lithium resources (Mt) in Western Australia.
Project
Status
Owner
Resources (Mt)

Greenbushes

Operating

Albemarle Corporation / Tianqi Lithium / IGO

196.8

Pilgangoora

Operating

Pilbara Minerals

309.0

Wodgina

Operating

Albermarle Corporation/Mineral Resources

259.2

Mt Holland

Feasibility

Sociedad Quimica Y Minera De Chile S.A./Wesfarmers

189.0

Kathleen Valley

Feasibility

Liontown Resources

156.0

Mt Marion

Operating

Mineral Resources

72.9

Bald Hill

Feasibility

Alita Resources

26.5

Buldania

Exploration

Liontown Resources

15.0

Pioneer Dome

Exploration

Essential Metals

11.2

Mt Cattlin

Operating

Orocobre

11.0

Marble Bar

Exploration

Global Lithium Resources

10.5

1257.1
Global Road Technology helps you comply with lithium mine dust legislation
We are dust control specialists that understand the importance of dust control compliance for lithium mines in Western Australia and across all jurisdictions in Australia. Through our mine-specific solutions we help you deploy dust control systems (SMART equipment and various products) that help you deal with the fugitive dust in the following areas of your lithium mine:
Temporary and permanent haul roads

Run of mine (ROM)

Stockpiles

Drill and blast

Transportation
Your feedback is important to us. If you enjoyed reading this Global Road Technology industry update and found it informative, please let us know by leaving a REVIEW.
---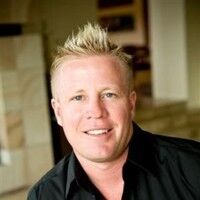 Troy Adams is the Managing Director of Global Road Technology (GRT) Specialising in Engineered Solutions for Dust Suppression, Erosion Control, Soil Stabilisation and Water Management. A pioneering, socially conscious Australian entrepreneur, Troy Adams is passionate about health and safety and providing innovative solutions that are cost-effective to the mining industry, governments and infrastructure sectors. Troy is also a tech investor, director of companies like Crossware, Boost, Hakkasan, Novikov and more.