Press Release: 26th June, 2023
Amid a recommendation by Safe Work Australia for coal miners to meet the same workplace air quality requirements imposed on other industries, dust suppression specialists Global Road Technology (GRT) and its Australian distribution partner TotalEnergies Marketing Australia believe that miners should proactively look at ways they can improve air quality.
Currently, companies mining for coal have an exemption that allows carbon dioxide levels to be 12,500 parts per million (ppm) inside mines as opposed to the 5000ppm standard for other Australian workplaces. Federal regulator Safe Work Australia has been reviewing the coal industry exemption over the past two years with the board making a decision that the sector should fall in-line with other industries.
This doesn't automatically mean that there will be immediate changes with Governments developing and enacting legislation to enforce the new standards, as Safe Work Australia's role is to make recommendations to the State and Federal workplace safety ministers on policy matters.
Are environmental regulations, health and safety concerns or potential profit loss a concern right now?
However, according to GRT chief executive officer Troy Adams, there is an opportunity for coal mining companies to proactively look to improve air quality, with dust suppression a key area that can be addressed.
"Dust pollution is one of the major drivers of poor air quality, which in turn threatens the health and wellbeing of workers and the communities that coal miners operate in," said Adams.
"We believe that the findings by Safe Work Australia should be viewed as an opportunity and that coal miners could potentially look to proactively implement dust suppression programs across their sites with a focus on reducing particulate pollution to meet the recommended target.
"Our focus at GRT has been working with our partners like TotalEnergies Marketing Australia around ways to reduce air pollution utilising the latest technology and data analytics to address this issue and ensure that workplaces meet the guidelines."
In both Queensland and NSW, the coal mining sector has faced stricter controls around coal and silica dust over the past three years.
GRT's growth has been fuelled by these changes as its innovative product suite of dust suppression non-toxic chemical applications twinned with its engineered dosing and application techniques has seen it emerge as a national leader in the development of infrastructure and process solutions for the resource sector across the country.
Its range of products and techniques is designed to reduce the dust pollution generated by onsite industrial activity like drilling and stop it from spreading across the site and into local communities.
For Total Energies Marketing Australia national mining manager Andrew Druwitt, the findings highlight the growing awareness about the dangers posed by air pollution to the environment, workers and the communities they operate in.
Our focus at TotalEnergies Marketing Australia is to build awareness across the resource sector about the dangers of dust pollution," Druwitt said.
"We have partnered with GRT specifically due to this issue and what we are planning on doing is working hand-in-hand with the coal mining sector on particulate pollution reduction strategies prior to the release of any recommendations and potential legislative changes to minimise the impacts of these changes by providing a phased, planned approach."
Source: Australianmining
---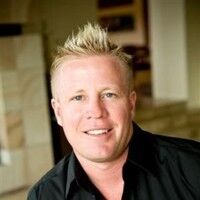 Troy Adams is the Managing Director of Global Road Technology (GRT) Specialising in Engineered Solutions for Dust Suppression, Erosion Control, Soil Stabilisation and Water Management. A pioneering, socially conscious Australian entrepreneur, Troy Adams is passionate about health and safety and providing innovative solutions that are cost-effective to the mining industry, governments and infrastructure sectors. Troy is also a tech investor, director of companies like Crossware, Boost, Hakkasan, Novikov and more.