Japanese giants Komatsu and Toyota will join forces to create an autonomous light vehicle (ALV) for mining operations. While driverless trucks are cruising the haul roads as we speak, autonomous Utes are yet to be seen.
Hailed as a revolution in safety and productivity while reducing operating costs, the vehicles will operate automatically on Komatsu's Autonomous Haulage System (AHS).
The AHS has been proven effective and safe during intensive testing and now operates 650 driverless trucks at 22 mine sites worldwide.
While removing a human from the driver's seat directly reduces risk, the partnership also aims to improve productivity. When driverless and driven vehicles share the same road, both must either slow down or stop to avoid potential collisions.
Collisions "potentially caused by human error", according to Komatsu.
These delays can impact the overall productivity of a mine site. Both firms are testing a proof-of-concept AHV at their facilities and plan to have a vehicle operating client-side by January 2024. Komatsu and Toyota also collaborate on hydrogen fuel cell technologies to power medium-sized hydraulic excavators.
This collab supports their goal of 50% emission reductions by 2030 and net zero CO2 by 2050.
Are environmental regulations, health and safety concerns or potential profit loss a concern right now?
Australia's Hydrogen Industry Gets a Boost
The Australian Government has confirmed plans for a $2 billion "Hydrogen Headstart" program.
Announced as part of the recent federal budget, the program aims to help Australian businesses to expand their competitive edge by scaling up the domestic renewable hydrogen industry.
Using a competitive contracts system, the government hopes to deliver up to a gigawatt of hydrogen electrolyser capacity by 2030.
While featuring two or three large-scale "flagship" hydrogen projects.
The announcement is mainly in response to the Hydrogen Infrastructure Initiative bill, recently signed into law in the US. Joe Biden's Hydrogen Infrastructure Finance and Innovation Act (HIFIA) will create a pilot financing program with grants and low-interest loans for retrofitted or new hydrogen transport infrastructure projects in the States.
Naturally, these moves were seen as a threat to Australian hydrogen players, with the Government coming under pressure to respond.
Funding also includes $5.6 million to analyse the importance for Australia of intensifying global competition in the clean energy industry.
The cash will also shore up Australia's manufacturing competitiveness, attracting capital investment and maximising our potential as a renewable energy superpower.
Rio Tinto, BHP and BP Collaborate on Clean Diesel Alternatives
Biofuels are making waves as global mining firms explore their suitability as clean replacements for diesel fuel. Able to provide emission savings of up to 85% over diesel, marine biofuel or hydrotreated vegetable oil (HVO) alternatives could be game changers.
Bridging the gap as fully-green technologies like hydrogen fuel cells and battery storage come online.
BP biofuels are being trialled at BHP's Yandi iron ore mine in Western Australia's Pilbara region.
Conveniently they can simply replace diesel in the sites haul trucks, which, combined with diggers and other machinery, produce about 40% of the company's operational emissions. HVO Biofuels are produced from canola, algae and tallow (beef fat).
While Marine variants still rely on a hydrocarbon base and offer fewer carbon reductions.
Summary
Driverless light vehicles are on the horizon for miners as Japanese firms Komatsu and Toyota join forces.
The Autonomous Light Vehicles, or AHV's are in testing and will hit client sites early in 2024. AHV technology is aimed at improving safety, productivity and cost-efficiency.
Meanwhile, the Australian government has announced a significant $2 billion spending boost for the domestic hydrogen industry.
Two or three large-scale projects are hoped to raise local electrolyser capacity to one gigawatt by 2030. And finally, a couple of Australia's largest miners are trialling biofuels in their equipment as a potential stopgap to net zero emissions.
Able to reduce emissions by up to 90%, biofuels can directly replace diesel in haul trucks and associated equipment while reducing overall carbon output drastically.
Dust suppression is a critical issue in the world of mining and resources.
Learn more about GRT's industry-leading and IoT-connected SMART Dosing Units, and discover how we're driving better dust suppression solutions for all!
Your feedback is important to us.
If you enjoyed reading this Global Road Technology industry update and found it informative, please let us know by leaving a REVIEW.
References:
https://www.komatsu.com.au/company/news-media/news/komatsu-and-toyota-autonomous-vehicles
https://ministers.treasury.gov.au/ministers/jim-chalmers-2022/media-releases/hydrogen-headstart-power-new-jobs-industry
https://www.energy.gov/articles/biden-harris-administration-announces-750-million-advance-clean-hydrogen-technologies
---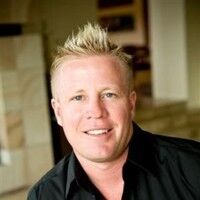 Troy Adams is the Managing Director of Global Road Technology (GRT) Specialising in Engineered Solutions for Dust Suppression, Erosion Control, Soil Stabilisation and Water Management. A pioneering, socially conscious Australian entrepreneur, Troy Adams is passionate about health and safety and providing innovative solutions that are cost-effective to the mining industry, governments and infrastructure sectors. Troy is also a tech investor, director of companies like Crossware, Boost, Hakkasan, Novikov and more.