As discussed in our previous article, mental health is an important factor in the workplace.
Over the course of the last decade, we have seen a deterioration of mental health in men and women in the mining industry. To understand how to overcome mental health issues, first, we must understand its cause and effect. The World Health Organisation defines mental health as the feeling, thinking and acting well enough to realise your potential, cope with normal stressors, live and work fruitfully, and make a positive contribution to society.
A study performed by the Hunter Institute of mental health found that women and men in the mining industry suffer mostly from anxiety (likely brought from work stress, deadlines, finances and personal issues). Young men (18-25) have been found to be suffering from mostly personal issues, and as a result, turn to substance abuse. However, "it is still not known what the exact cause of mental illness is, in miners and their families. What is known is that the lifestyle that can be associated with mine work can pose specific challenges for mental health and family relationships" (Hunter Institute of Mental Health, 2019).
In the table below, provided by the Hunter Institute of Mental Health, is what is thought to be the cause and effect of mental illness on employees in the coal mining industry. We can see the indirect effect of mining work habits and commitments have on mining families.
Table 1: Cause and effect factors on employees in the coal industry, Hunter Institute of Mental Health, 2019.
Are environmental regulations, health and safety concerns or potential profit loss a concern right now?

Correlation between Mental Health and Physical Health:
Understanding the link between the mind and the body is an important step when it comes to overcoming mental issues.
In the mining industry, a survey was conducted in 2007/8 on the physical health of coal miners. It was identified that almost 70% of miners are overweight or obese, and almost 30% smoke. Physical activity and a nutritious diet affect many aspects of our psychological health. By ensuring that an individual is getting a sufficient quantity of physical activity and sustains a healthy diet is capable of changing attitudes, moods, perspectives whilst giving the body a natural confidence and self-esteem boost. These changes to an employee's lifestyle, combined with fostering social inclusion and social support, are vital steps in overcoming mental issues, according to the Hunter Institute of Mental Health.
Another key factor in most mental illness cases is familial relationships. From the prior section, we have seen that there is a link between work habits and personal lives of miners. Families can be key partners in supporting workers. Sometimes as employers, we will need to support workers to support their families and look for opportunities to strengthen family connections. From the figure below, we see the critical influence family life plays in sustaining a healthy mental state. If coal miners do not have a positive, supportive and healthy relationship with their family, psychological health begins to deteriorate, which are exacerbated by work and lifestyle habits. These issues can be triggered by simple events such as missing out on family dinners, celebrations, spending time with the family, or family rituals.
Table 2: Family influence on the mental health of employees in the coal industry, Hunter Institute of Mental Health, 2019.

How to Improve Mental Health in the Coal Industry?
The most effective method of overcoming mental issues is psychological and medical treatment. However, from the latest statistics, we also know that only 1/3 people have access to treatment in the coal industry, and only 35% have access care for mental health problems (41% of women, and 28% of men). This is largely due to lack of understanding of signs and stigma, as well as the concern workers have about job retention (Sven Ahlstrom and Tony Butterfield, 2019). Therefore, it has also been linked that 45% of all absenteeism behaviour has resulted from mental illness, which is about 18 days/ annum per employee.
So, exposure to information and health services is a fundamental step that must be taken by employers to ensure that their workers understand that help is readily available if needed. Medical treatment, however, is most effective when combined with the following health and workplace promotions:
A corporate culture that supports good physical and mental health (supporting environment)

Inclusive employment practices

Good match between people and the jobs to be done

Clear jobs expectations and regular feedback on individual performance

Suitable training to ensure successful performance

Recognition of success and achievement

A level of control over aspects of work

Work-life balance

Education on how to stay emotionally and psychologically healthy
Each of these factors differs according to the ranging areas of the industry, however, they can be applied across all fields. It is up to employers to understand the values and skills of each of their employees and create a balanced environment when work place efficiency is maximised, and that the needs of the workers are also simultaneously met. If they are not met on an individual, social and structural level, there are emotional and psychological consequences, which are summarised in the figure below.
Table 3: Protective factors and consequent risk factors for miners in the mining industry (Hunter Institute of Mental Health, 2019)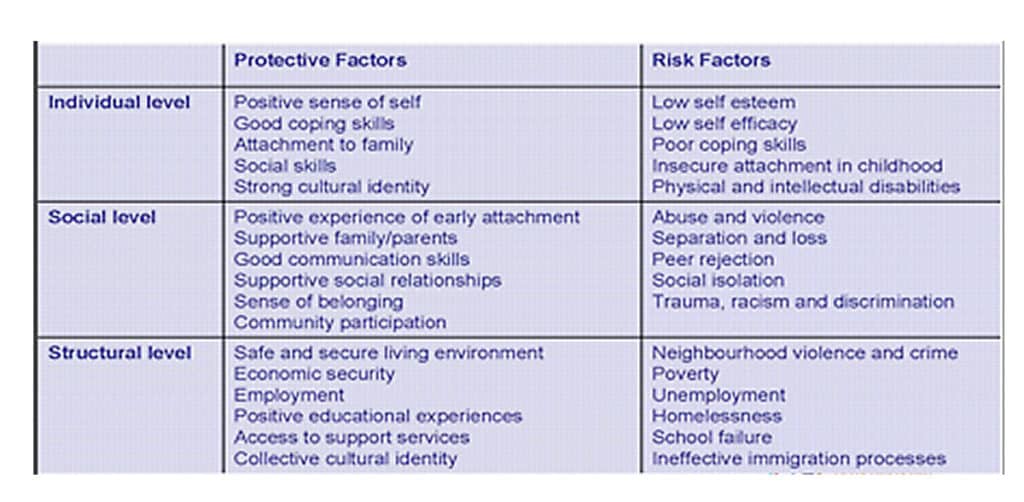 Workplace Behaviour
A fundamental factor that also must be considered is mistreatment and bullying in the workplace. There are prevention strategies that should be taken by employers and employees to ensure such behaviours are not exercised in the workplace, such as
Anti-bullying and discrimination policies and practices

Behavioural risk factor reduction (eg – drug and alcohol)

Management of unavoidable environmental risk (Boredom and fatigue)

Prevention of physical injury
4 Point Plan – A Practical Example
As a colleague or an associate of someone that may be suffering from mental illness the following 4 step plan is suggested by the mental health organisation "r u ok":
Ask

Listen

Encourage Action

Check-in
Asking: When asking your colleague about mental health it is important to stay relaxed and friendly. To bring up any issues they may be having, and focusing on certain behavioural factors that they may be showing, for example, "you seem less chatty, is everything ok?". If they do not wish to talk, don't criticise, ensure that they know you're worried about them and to let them know that you're available to chat if they would like to.
Listening: When listening to someone who is suffering from mental illness, it is vital not to rush them, criticise, judge or interrupt when they are talking. The best response would be to acknowledge the things that they are finding trouble with and be patient. Encourage them to open up about certain areas if necessary, by saying for example: "how does that make you feel?".
Encourage Action: At this stage, it is important to direct the conversation to the possibility of getting help. By asking questions such as "what have you done in the past to manage similar situations?" or "What is something you can do for yourself right now?". An alternative would be to share your experience if you experienced something similar and suggest what helped you get through that situation. If they have been feeling depressed for over two weeks, ensure to mention the possibility of seeing a medical professional.
Check-in: It is essential to check in every few weeks to see how they are doing. If they are still struggling, follow up with them. They may just need someone to listen to them. Stay in touch and be there for them. Genuine care and concern can really make a difference.
The mental health of Australia's coal miners and their families is a growing issue in the coal mining industry. These changes do not occur overnight. However, step-by-step changes within the workplace can be taken, and ensuring that information on how to get support, and breaking the male stigma are good steps forward in the right direction.
Resources such as these are pivotal for employers and employees to understand the cause and effect of mental health. By understanding the trigger factors, and their implications, managers and employers are more effectively able to assist their workers fulfil their needs in the workplace, and get the help they need if necessary. With the rising government, industry support programs, exposure of information on mental health and the mental health strategies mentioned above, it is hoped that we see a decreasing trend in mental health issues within the next few years.
RESOURCES
---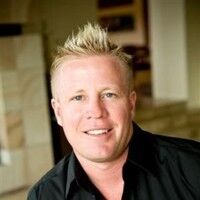 Troy Adams is the Managing Director of Global Road Technology (GRT) Specialising in Engineered Solutions for Dust Suppression, Erosion Control, Soil Stabilisation and Water Management. A pioneering, socially conscious Australian entrepreneur, Troy Adams is passionate about health and safety and providing innovative solutions that are cost-effective to the mining industry, governments and infrastructure sectors. Troy is also a tech investor, director of companies like Crossware, Boost, Hakkasan, Novikov and more.