Australian instant highway firm Global Road Technology (GRT) engaged to supply revolutionary soil stabilization and dust suppression products at Melbourne Airport providing a environmentally friendly dust control and soil stabilization solution for ongoing building works.
GRT developed a soil specific environmentally friendly product for the site as part of a contract with Melbourne Airport to use their products to minimize dust pollution both in and around the airport and airfields and the adjoining suburbs.
GRT Director Ben Skinner is looking forward to commencing the project that will provide an opportunity to demonstrate the versatility of the infrastructure firm's products on a landmark site which will present unique challenges.
"Applying our products at Melbourne Airport presents an exciting opportunity as it allows us to show the versatility of our services in a dynamic environment," Mr Skinner said.
"We are dealing with environmentally sensitive perimeter security roads and other access points to provide an all weather access allowing airport personnel can get to the airfield during ongoing construction works in and around the site.
Are environmental regulations, health and safety concerns or potential profit loss a concern right now?
Our research and development department has developed a specific product to deal with the challenging soil conditions which again highlights the benefits of our ongoing investment in innovation."
This project at Australia's second largest airport presents unique onsite challenges for the building of infrastructure due to its size, soil conditions and ongoing demands placed on the area due to the comings and goings of aircraft.
GRT developed a specific polymer based road-building application that will be applied by their construction and engineering staff to deal with the conditions found there highlighting the versatility of their approach to infrastructure construction.
A specialist in soil stabilization and dust-control products for building roads, Global Road Technology was involved in infrastructure projects in Brazil leading up to the recent FIFA World Cup and will be working in the country both proceeding and post the 2016 Rio Olympics. GRT has recently flagged an expansion strategy for its export operations in Indonesia, Malaysia, Brazil and India with over 40 tonnes of products being shipped globally every day, through the use of GRT products and our proprietary GRT road maintenance software program we can deliver our clients a cost benefit of up to 37% on conventional construction methods which is a industry first., this cost benefit has been independently verified by a world leading accountancy firm and is now a integrated into our clients six sigma systems.
In India the firm has been heavily involved in implementing alongside state governments a Road Safety Initiative in the nation to try and reduce the country's road toll.
Within Australia the firm is heavily engaged in the Darling Downs region of Queensland, as well as other key mining areas across the country. Its environmentally friendly polymer materials are used to mitigate dust pollution and soil erosion issues in areas where there is a lack of highway infrastructure, particularly in relation to mining access roads that traverse agricultural areas.
As part of their managed approach and long-term growth strategy GRT are undertaking a significant investment in research and development to develop leading edge, environmentally friendly polymer materials that are used in the application of their soil stabilization and dust control products.
Over the past few years the firm has established itself as an industry leader in the development and application of soil stabilization and dust control technology products that have been used for years in the mining, commercial, industrial, farming industries as well as helping developing communities and other commercial applications worldwide.
Mr Skinner is excited about the Melbourne Airport projects as it provides an opportunity to showcase GRT products and expertise in the delivery of tailored infrastructure solutions.
"We are excited to use GRT products, expertise and know-how as we seek to work with and provide these safe, reliable and inexpensive infrastructure solutions for the private and public sectors across a variety of terrains, climates and projects," said Mr Skinner.
For more information on Global Road Technology or the Soil Stabilization and Dust Suppression please contact us.
---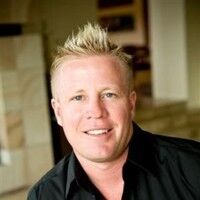 Troy Adams is the Managing Director of Global Road Technology (GRT) Specialising in Engineered Solutions for Dust Suppression, Erosion Control, Soil Stabilisation and Water Management. A pioneering, socially conscious Australian entrepreneur, Troy Adams is passionate about health and safety and providing innovative solutions that are cost-effective to the mining industry, governments and infrastructure sectors. Troy is also a tech investor, director of companies like Crossware, Boost, Hakkasan, Novikov and more.