Press Release: Monday, 15th February 2021
Mining and civil services firm, Global Road Technology's commitment to quality is setting the industry standard for dust, erosion and infrastructure solutions
Australia's harsh conditions are providing the template for Australian mining and civil services firm Global Road Technology to assist in the global battle against air pollution.
Global Road Technology (GRT) is utilising its experience in improving air quality at some of Australia's largest mining sites – that are often – situated in some of the harshest climatic conditions on the planet – as a template to assist in the global efforts to reduce airborne disease.
Its commitment to quality is yearly audited by globally recognised compliance, standards and quality assurance firm SAI Global who specialise in technical and safety certification for an array of service, engineering, logistics and construction firms. SAI Global is recognised for its unrivalled experience and for its specialised services that have solidified its reputation as a trusted and established provider of global standards, technical information and regulations.
Are environmental regulations, health and safety concerns or potential profit loss a concern right now?
GRT General Manager, Daniel Grundy, believes that the independent auditing of the firm's operations by a global leader in safety and quality standards like SAI Global reflects the passion of every member of the company's team to see the business recognised as a global leader.
"Our ISO9001 certification reflects the commitment of all our team, both here and worldwide to develop industry-leading products and services for the resource and infrastructure sector – as well as provide better protection for workers and their communities," said Mr Grundy.
"SAI Global is a world-leader in developing and auditing industry standards for quality and is renowned for the rigorous process it applies to private and public organisations hoping to meet these. We engaged with this rigorous process to underline GRT's commitment to creating world-leading products, equipment and services to support in the delivery of large-scale mining, construction or infrastructure projects, as we seek to become a global leader in this space."
The SAI Global certification relates to ISO 9001:2015 and validates the quality of GRT's management system specifically relating to soil stabilisation, water management, dust and erosion control – all critical in developing safe worksites and reducing airborne dust pollution.
GRT has developed specific products and methods of service delivery in these areas that are now accredited for meeting globally recognised industry standards for their quality.
For GRT, the dedication to quality is seen through the R&D process, which leads to products that combat air pollution, conserve soil, improve road safety, and water quality. This drive is also fuelled by the need to adapt solutions to the challenging climatic and operational conditions that prevail in the mining sector. A further critical driver is the tightening of legislation that has occurred in the wake of recent deaths from airborne diseases and vectors that lead to silicosis and Coal Workers' Pneumoconiosis (CWP).
These new government guidelines have required the country's mining and resource sector – which are key drivers of economic growth – to improve the management of their activities that lead to air quality issues.
The presence of airborne dust, exacerbated by high temperatures and low rainfall, is a major contributor to the risk of airborne disease and significantly impacts both onsite workers and the communities that they are situated near.
GRT General Manager, Daniel Grundy believes that the often-harsh conditions that the firm operates in combined with the strong Australian legislative environment have provided the impetus for the firm to innovate and adapt as it seeks to protect workers and communities by utilising technology to create more efficient materials and methods than just spraying water.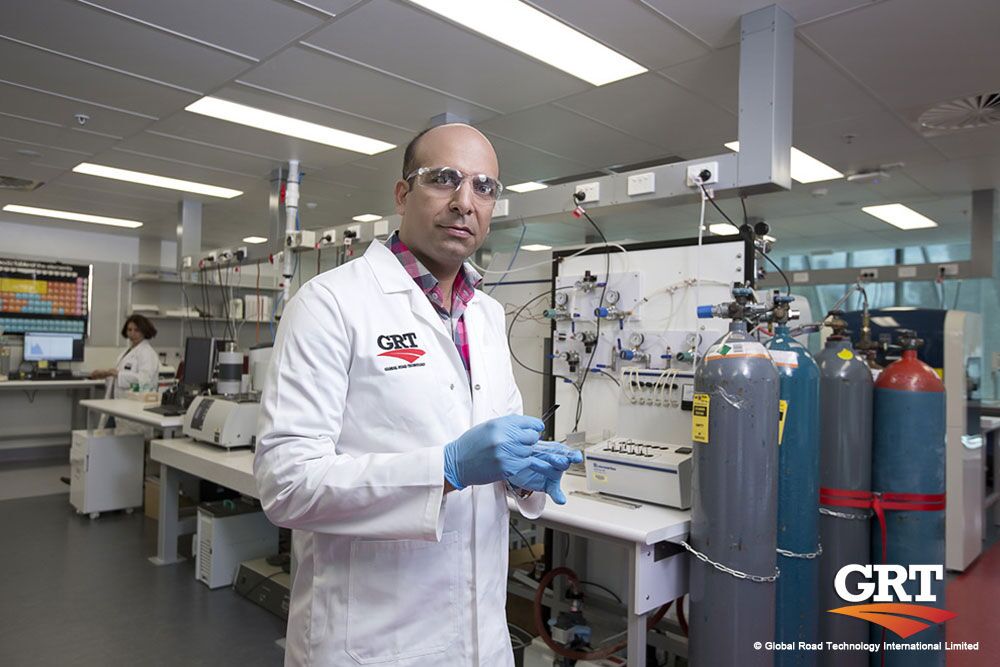 "Our investment in developing products, solutions and training sees us at the forefront of battling airborne dust pollution. As an example, our advanced GRT Activate UG, helps coal miners meet the new dust standards and provide an effective and efficient solution to reduce airborne pollution, " said Mr Grundy.
"In underground mining, water is sprayed to control coal dust in longwall and continuous miner operations. Coal is by nature hydrophobic (water-hating) and at the microscopic level repels water – so despite the volumes of water used, the finest dust particles simply bounce off of sprayed water. GRT: Activate UG alters water so that its surface tension and charge causes the water used in mining operations to immediately capture airborne particles –this forces the dust particles that are suspended in the air to harmlessly fall to the ground."
This commitment to developing products, services and solutions for at the cutting-edge of technology and engineering processes sees GRT work with the civil, mining, and agricultural sectors to deliver infrastructure and process solutions to minimise safety and environmental impacts from projects and operations – quicker and more cost-effective than traditional methods.
Your feedback is important to us. If you enjoyed reading this Global Road Technology industry update and found it informative, please let us know by leaving a REVIEW.
---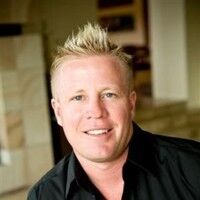 Troy Adams is the Managing Director of Global Road Technology (GRT) Specialising in Engineered Solutions for Dust Suppression, Erosion Control, Soil Stabilisation and Water Management. A pioneering, socially conscious Australian entrepreneur, Troy Adams is passionate about health and safety and providing innovative solutions that are cost-effective to the mining industry, governments and infrastructure sectors. Troy is also a tech investor, director of companies like Crossware, Boost, Hakkasan, Novikov and more.