Press Release: Tuesday, 4th August July 2020
SUBJECT: Global Road Technology (GRT) was part of a key group of companies who celebrated the launch of Australia's largest aviation construction project – the new parallel runway (NPR) at Brisbane Airport. This new runway is seen as a key piece of infrastructure that will enable the continued economic growth of Brisbane and the wider surrounding region by enabling Brisbane Airport to increase its capacity. GRT was engaged to work on this project due to its expertise in supplying soil stabilisation techniques to minimise airborne dust and site erosion to mitigate any impact on the operational airport as well as minimising the environmental impact of this large and strategic project.
Leading Australian civil and mining services and technology firm Global Road Technology (GRT) was part of a consortia of leading infrastructure providers who celebrated the formal launch of Australia's largest aviation construction project – the new parallel runway (NPR) at Brisbane Airport.
Commencing work in 2012 and taking eight years to complete this new addition to Brisbane Airport means that Brisbane will have the best runway system in Australia, able to cater for a doubling in its current capacity. 1 million cubic metres of sand from Moreton Bay was pumped through a 4.5-kilometre pipeline for the purpose of expanding the footprint of the site. GRT applied its expertise in soil stabilisation to prevent dust generation and minimise the environmental impact from the construction works for the project that is expected to create 7,500 new jobs and contribute $5 billion to the local economy from its economic impact.
For GRT General Manager, Daniel Grundy, the size and scope of the NPR project along with the proximity of the site to a major urban area allowed the firm to showcase the efficacy of its products and expertise in providing best practice soil stabilisation solutions.
Are environmental regulations, health and safety concerns or potential profit loss a concern right now?
"This project was highly rewarding for GRT due to its size and scope providing us the ability to showcase the scalability of our soil stabilisation expertise, specifically our GRT: Enviro-Binder and its efficacy in preventing the sand becoming airborne dust with the potential of seriously impacting on the operations of the existing airport," Mr Grundy said.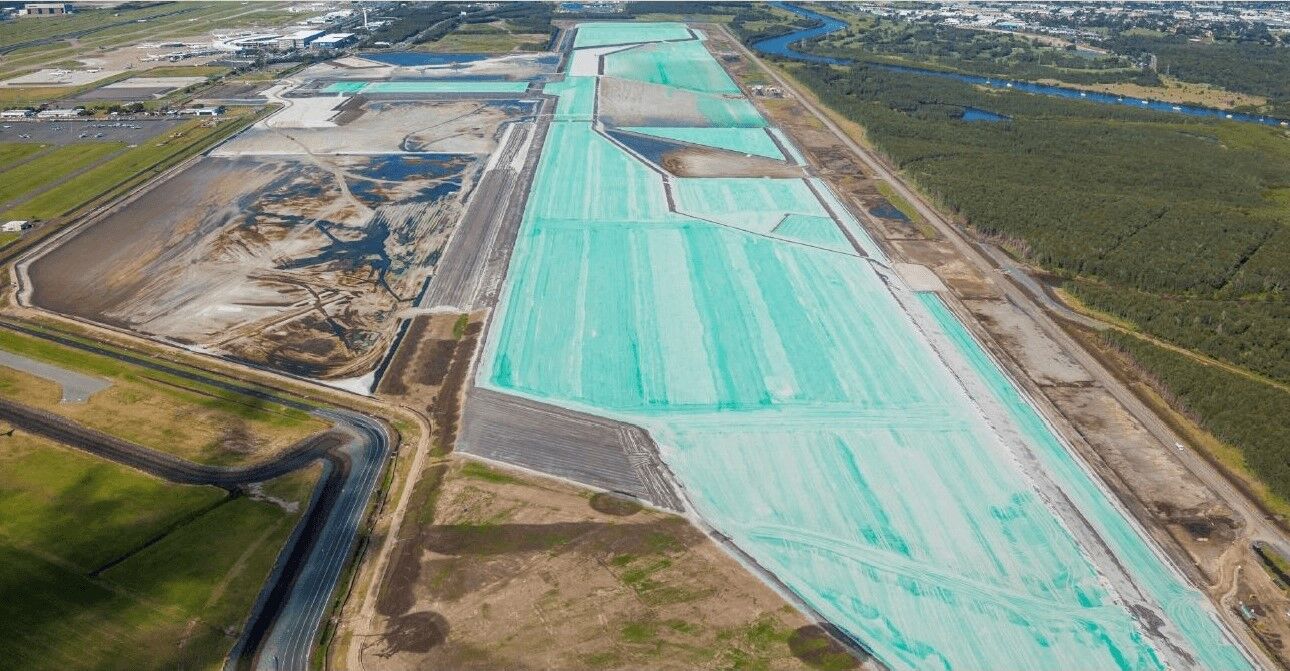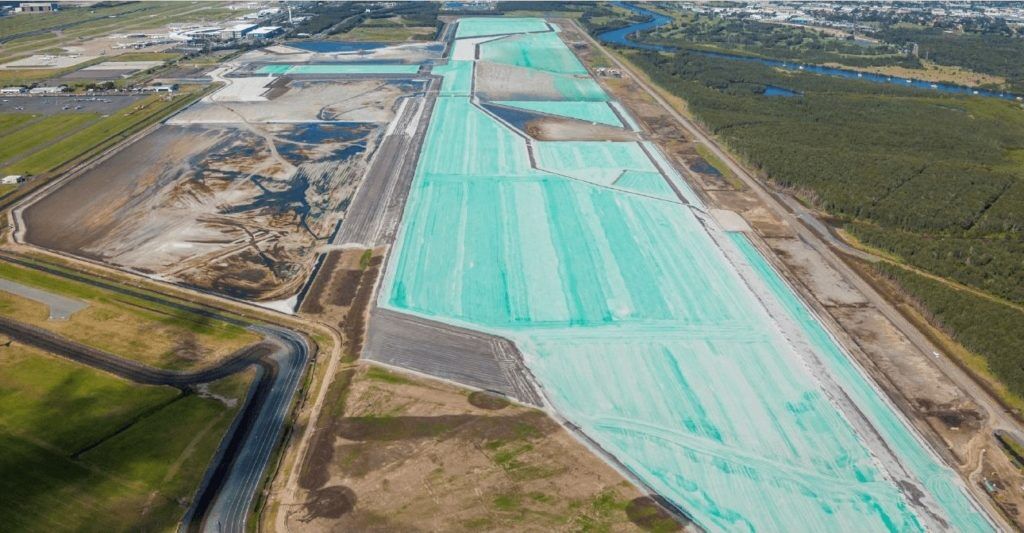 "The fact that the runway is built on a 360-hectare reclaimed site made our contribution of critical importance as we assisted in allowing the project to continue smoothly without airborne dust impacting on the safety of planes landing and taking off from; by keeping the site locked down and the surface stabilised it meant that dust and other airborne materials – often call foreign object debris or FOD – didn't cause visibility hazards for aircraft or physical damage to plane engines. Obviously, it also prevents rain events carrying sediment-laden water into Moreton Bay and as a firm we are proud to have played our part in a project that will assist in the economic development of the region, with the culmination of the 15-year project hopefully contributing to the economy's recovery following the COVID-19 pandemic."
GRT was part of a veritable army of workers brought on to complete the $1.1 billion 3.3 kilometre runway that engaged three hundred and twenty-four different subcontractors, working 3.3 million man-hours to finalise the project that came in over $200 million under-budget.
The high-quality asphalt that was fully-laid by December 2019 for the new runway requires 120 kilometres of runway and taxiway markings, as well as navigational aids, control tower systems and ground lighting.
As a world-leader in the development of infrastructure and process solutions for the mining, civil and agricultural sectors, GRT was engaged for this project due to its experience in working across various soil types.
According to Daniel Grundy, this experience in utilising GRT products to reduce erosion developed from years of experience working across multiple terrains and climates was required for this project.
"Our products and soil-management strategies are designed to reduce the impact of erosion on operations, the environment, and people for the purpose of increasing site safety and the viability of projects on multiple types of terrain," said Mr Grundy.
"Due to its nature of being built on reclaimed land, the project presented a unique challenge for everyone involved. Whilst we have worked on bigger sites, this is right up there! We estimate that up to 2 million square metres of sand were managed with GRT: Enviro-Binder across the life of the project – that's why we are so pleased with the result and to have played our part in delivering a piece of infrastructure that will have a positive impact for generations of Queenslanders and Australians."
Your feedback is important to us. If you enjoyed reading this Global Road Technology industry update and found it informative, please let us know by leaving a REVIEW.
---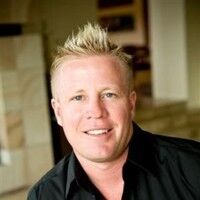 Troy Adams is the Managing Director of Global Road Technology (GRT) Specialising in Engineered Solutions for Dust Suppression, Erosion Control, Soil Stabilisation and Water Management. A pioneering, socially conscious Australian entrepreneur, Troy Adams is passionate about health and safety and providing innovative solutions that are cost-effective to the mining industry, governments and infrastructure sectors. Troy is also a tech investor, director of companies like Crossware, Boost, Hakkasan, Novikov and more.