International road construction and maintenance company Global Road Technology (GRT) is forging closer ties with Fiji, after proving the success of its technology on industrial projects in Papua New Guinea.
GRT's management team held constructive meetings with the south-Pacific nation's government at the 22nd Australia Fiji Business Forum, recently held in Sydney.
Speaking at the forum, Fiji's Prime Minister Josaia Voreqe Bainimarama said the country was open for business and would work closely with Australian companies.
Minister for International Development and the Pacific, Steven Ciobo, told the audience that Australia is strengthening ties to all Pacific nations. GRT is poised to capitalise on opportunities in Fiji which, as in other Pacific nations, suffers road damage and loss during each wet season.
Local residents and businesses are affected by poor roads, particularly farmers whose crops may rot if unable to be transported to markets and export ports. GRT managing director Troy Adams said Fiji's government was impressed by the company's dust suppression and soil stabilization technologies deployed recently in Papua New Guinea. "GRT has the patented technology and the proven ability to implement our technology in remote locations with little supporting infrastructure," Mr Adams said. "Businesses in Papua New Guinea have praised the immediate impact from using our technology, which has cut dust and provided a longer-wearing road surface that benefits local workers, motorists and on-site contractors."
Are environmental regulations, health and safety concerns or potential profit loss a concern right now?
GRT's patented polymer technology provides 'instant roads', which last longer but require less maintenance than those maintained using water suppression trucks and rollers."We are committed to providing better roads, faster, which has flow-on benefits to local communities," Mr Adams said. "Prime Minister Bainimarama and his government also shares our commitment to road safety, including our Road Safety Initiative, and is doing all he can to ensure road trauma and death is reduced, particularly among children."
For more information about Australia, Fiji Business Council go to http://www.afbc.org.au/
Global Road Technology at the 22nd Australia Fiji Business Forum
---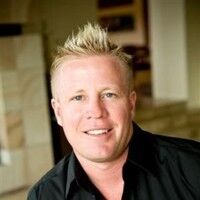 Troy Adams is the Managing Director of Global Road Technology (GRT) Specialising in Engineered Solutions for Dust Suppression, Erosion Control, Soil Stabilisation and Water Management. A pioneering, socially conscious Australian entrepreneur, Troy Adams is passionate about health and safety and providing innovative solutions that are cost-effective to the mining industry, governments and infrastructure sectors. Troy is also a tech investor, director of companies like Crossware, Boost, Hakkasan, Novikov and more.