International road construction and maintenance company Global Road Technology (GRT) has demonstrated the capabilities of its most advanced road construction military technology to the U.S. military.
GRT demonstrated its range of in-production and in-development military-purpose products, leading to additional meetings with U.S. Defense department officials.
The invitation to present the Australian-based company's advanced military technology solutions in Washington D.C. came from a venture capital firm that identifies, adapts, and delivers innovative technology solutions to the U.S. defense and intelligence communities. GRT managing director Troy Adams said the demonstration solidified the next step for GRT's road safety and innovative military solutions and was the successful result of in-house scientists and partnerships with leading universities.
"A large part of the military efforts in the Middle East requires a constant need for dust control on military bases and aviation sites, particularly military helipads," Mr Adams said
"GRT's business is instant infrastructure; our products create roads, runways and hardstands with unparalleled speed, up to four times faster than conventional methods, reducing dust by 98 percent. "Speed is of the essence for military engineers, with the need to limit the period of vulnerability during construction to the shortest possible time."
Are environmental regulations, health and safety concerns or potential profit loss a concern right now?
GRT can provide readily available products that do not require additional equipment in order to be utilized. Products can be applied with standard issue military engineering equipment, even on the front line.
"Our ability to place landing areas in remote forward operating areas makes the product suitable for deployment anywhere in the world. Our technology is proven to provide a safer operating environment for military personnel, as well as greatly reducing the risk of catastrophic equipment failure," Mr Adams said. The GRT development team, including Mr Adams, Senior Principal Research Scientist Babak Abtahi, and CIO Herman Allison, continues to identify opportunities where smart military technology can greatly improve the safety of military personnel. This technology substantially reduces the need to remove in-situ material and import specialized aggregates. Instead, in-situ material is stabilized and/or sealed using GRT's advanced specially formulated polymers.
This has been demonstrated through preliminary results from projects such as the GRT counter-terrorism surface safeguard, currently under development and implementation. "Every day military personnel sweep areas of road where landmines and other explosive devices are found to be buried," Dr Abtahi said. "With our world-first technology, we aim to create a system with the ability to safeguard against such threats, by devising a system capable of warning defense forces when roads and tracks have been disturbed by subterranean explosive devices. "GRT provides a means to remotely identify road surface disturbances via satellite or drones, greatly reducing the need for on-foot clearance".
Smart sensor fusion military technology, state of the art deep learning IT systems and advanced polymer technologies have been combined to provide highly accurate road disturbance detectors capable of operating at normal driving speed by providing timeous advanced warning of possible threats. This ensures the safety of military personnel without affecting their mobility. GRT had the ability to patent this technology, as it is nearly impossible to circumvent even with detailed knowledge of its working. "We are passionate about the opportunity to deliver advanced solutions to defense forces, and continue to invest in the development of products and systems to provide better working conditions and save lives." GRT is currently working with various military organization around the world.
For more information on (GRT) military technology or Global Road Technology products please contact us: https://globalroadtechnology.com/contact-us/
Image: Global Road Technology Research & Development Team Dr Babak Abtahi, CIO Herman Alison and (GRT) Managing Director Troy Adams at the Pentagon, headquarters of the U.S. Department of Defense.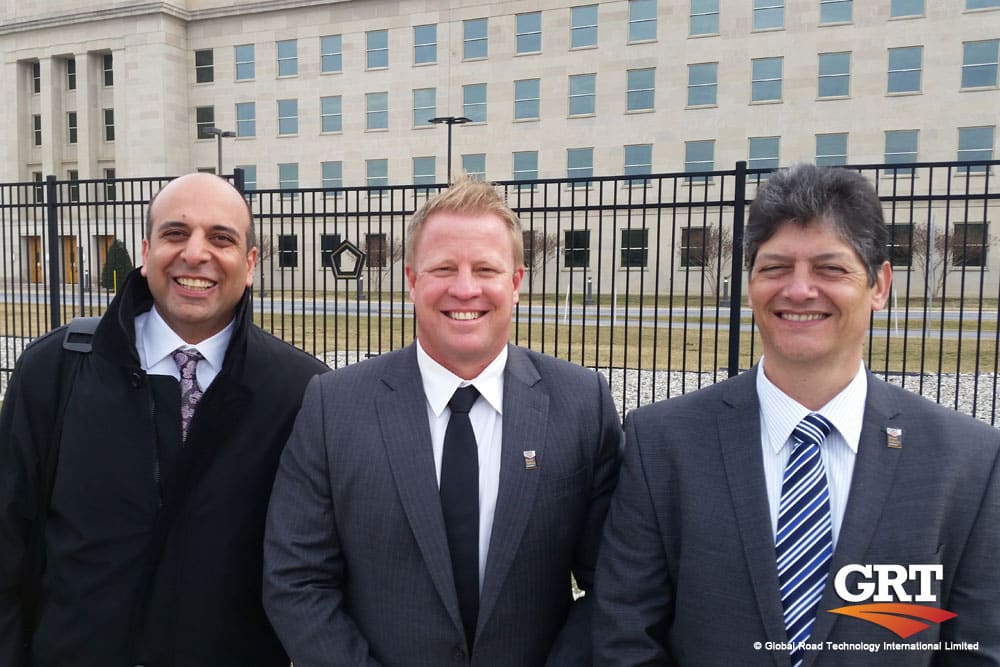 Global Road Technology at the Pentagon, headquarters of the U.S. Department of Defense.
---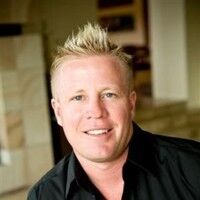 Troy Adams is the Managing Director of Global Road Technology (GRT) Specialising in Engineered Solutions for Dust Suppression, Erosion Control, Soil Stabilisation and Water Management. A pioneering, socially conscious Australian entrepreneur, Troy Adams is passionate about health and safety and providing innovative solutions that are cost-effective to the mining industry, governments and infrastructure sectors. Troy is also a tech investor, director of companies like Crossware, Boost, Hakkasan, Novikov and more.