Australian infrastructure firm Global Road Technology lands major deals with 2014 World Cup hosts Brazil
Australian firm Global Road Technology (GRT) is working furiously behind the scenes in Brazil building vital infrastructure a few days out from the start of the 2014 FIFA World Cup.
Global Road Technology is engaged across Brazil on road-building projects valued at $US220 million as the country seeks to address its infrastructure shortfalls before and during both the World Cup and the 2016 Rio Olympic Games.
According to GRT Chief Operating Officer Herman Allison, the firm is perfectly positioned to assist South America's largest country meet its infrastructure needs.
"GRT is working with both the private and public sectors on a number of projects across the country as part of Brazil's investment in vital infrastructure for the World Cup, the 2016 Rio Olympics and its commitment to general economic development," Mr Allison said.
Are environmental regulations, health and safety concerns or potential profit loss a concern right now?
"Our range of soil stabilization and dust control products have been identified as a cost-effective, environmentally friendly and safe solution that can address both the lack of roads in remote, rural areas and repair existing ones – quickly and efficiently.
These factors were crucial in us winning these projects as the country seeks to revitalize and repair its road networks before both the World Cup and Olympics."
Global Road Technology was subjected to independent and government product testing to ensure its range of surfacing and stabilization product would meet the demands placed on it by the diverse conditions found across South America's largest country.
Following its success in completing this process and due to the demand for its products GRT opened an office in the Brazilian capital, Brasilia to assist in managing its operation.
This was in part recognition of the fact that Brazil's investment in its national infrastructure grid has been in the spotlight over the past year due to national protests regarding the country's investment in both the World Cup and Olympic Games.
The importance of this investment in infrastructure is a factor that newly appointed President of GRT Brazil, Senhor (Sr.) – Portuguese for Mr – Adelmir Santana cannot stress enough stating that roads in Brazil are the lifeblood of communities and the economy.
"Roads in Brazil are vital to trade, commerce and tourism and as the economy develops we need to continue to create quality infrastructure for the country to maintain growth," Sr. Santana said.
"Currently the road networks around Brazil are congested and require immediate rebuilding, GRT's polymer dust suppression and road stabilization products provide a perfect solution as they can rebuild and repair existing networks – in a cost-effective and timely manner."
Global Road Technology is currently working on canal projects along with the San Francisco river system alongside the US Military that will help develop irrigation channels and road systems in the agricultural hub of Petrolina – situated in the northwest of the country.
The business will also be working in Bahia – on the northeast Atlantic coast – with their Brazilian base of operations to be located in the nation's capital, Brasilia.
The largest and most challenging project will be the development of a road network along the Venezuelan border, in the state of Roraima – Brazil's northernmost and least populated state.
This project will take five years to complete due to its scale – 2,000km – and the remoteness of the area.
Global Road Technology is providing industry and government solutions in Australia and internationally by working with major companies across the mining, oil and gas sectors with its cost-effective and environmentally friendly road building technology.
For more information please read the Australian Financial Review Dated Tuesday the 29th of July / page 37 http://www.afr.com/p/business/enterprise/meet_the_sme_paving_the_way_to_the_JFC1xXskRPBGDZQHyu3DuO
For more information on Global Road Technology please call Global Road Technology:
---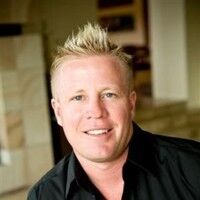 Troy Adams is the Managing Director of Global Road Technology (GRT) Specialising in Engineered Solutions for Dust Suppression, Erosion Control, Soil Stabilisation and Water Management. A pioneering, socially conscious Australian entrepreneur, Troy Adams is passionate about health and safety and providing innovative solutions that are cost-effective to the mining industry, governments and infrastructure sectors. Troy is also a tech investor, director of companies like Crossware, Boost, Hakkasan, Novikov and more.