The Australian Government's new Innovation Connections Grant programme will invest $18 million with businesses to drive new industry-led collaborations with researchers.
Global Road Technology (GRT) has received confirmation that their application for the Innovation Connections Grant as a part of the Entrepreneurs Programme has been approved. The Federal Government Innovation Connections Grant is to further develop its innovative road construction and dust suppression technologies, which are being used in some of the world's most challenging environments.
Queensland-based GRT, has a suite of specially-formulated polymer solutions, developed in-house and deployed in Australia and overseas, including most recently on an archaeological site in the United Arab Emirates.
The new grant will be used to develop new products and overcome challenges in commercialising and testing products' suitability for new markets.
GRT has sophisticated in-house research and development laboratories as well as experienced research personnel. Its consistent investment in product innovation is one of the key drivers of the business' local and international success. GRT also has several self-funded collaborative agreements with leading universities to further strengthen its product offering. It is expecting to increase its 2015 R&D spend of $1.1m by roughly 6% this year.
Its technologically superior products perform better, strengthening the GRT brand, resulting in more sales, revenue and profit for this Australian company. Innovation is one of only a few strategies left to Australian business to improve competitiveness in an increasingly complex and competitive global market.
Are environmental regulations, health and safety concerns or potential profit loss a concern right now?
Funding innovation is a smart way for government to increase its future revenue. This particular government programme also ensures that the best scientific minds of Australia are being offered the opportunity to come face to face with real life challenges specific to their scientific fields.
GRT managing director Troy Adams said he was thrilled to receive approval of the Innovation Connections grant, as part of the Entrepreneurs' Programme.
"This innovation connections grant will enable us to further develop our technology and create superior products to launch into the global market space," Mr Adams said
"Our technology can reduce airborne pollution, light soil erosion, and water usage by millions of litres, which means significant environmental benefits for local communities.
"It has been used to suppress dust on work sites in third world countries, allowing workers to remove their dusk masks for the first time in months by eliminating the risk of disease, disability and death."
The technology allows local governments, infrastructure and mining companies to deliver safe, cost-effective roads in 75 per cent less time than conventional building methods.
For more information on the Innovation Connections Grant or Global Road Technology, please visit http://www.innovation.gov.au/
---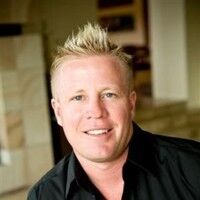 Troy Adams is the Managing Director of Global Road Technology (GRT) Specialising in Engineered Solutions for Dust Suppression, Erosion Control, Soil Stabilisation and Water Management. A pioneering, socially conscious Australian entrepreneur, Troy Adams is passionate about health and safety and providing innovative solutions that are cost-effective to the mining industry, governments and infrastructure sectors. Troy is also a tech investor, director of companies like Crossware, Boost, Hakkasan, Novikov and more.