GRT India Managing Director Ben James highlights the need to stabilize soil or aggregate to construct better roads & optimally use scarce resources in India.
Construction World – January 2017 page
Indian road infrastructure is undergoing phenomenal growth for the 15 years and will continue to grow at higher rates in coming years under the Ministry of Road.
Transport and Highways. . Accordingly, the requirement of soil or aggregate for infrastructure has increased and reached a level where availability of basic materials has become a constraint on development. Non-availability of suitable soil and aggregates has made projects unviable and cost-prohibitive. Some projects are running into significant overruns as a direct consequence. All these factors have delayed several important projects, and in some cases state governments are even denying development in certain aggregate-deficient regions. This scarcity will increase further considering environmental conservation and restriction on mining in several states. Although aggregate scarcity is a pan-India problem, it is most pronounced in northern Uttar Pradesh, Bihar, Odisha, West Bengal. Punjab and Haryana.
It is public knowledge that the ministry is considering making the use of road recycling (reusing in-situ materials) technologies mandatory for a significant percentage of ro.1d development in these states. This will help increase the speed of construction and close the gap on Minister Nitin Gadkari's target of 40 km of National Highways per day. Also, India has an existing road network of over 4,689,842 km. the second largest in the world. Most of these roads are in poor condition and need rehabilitation and constant maintenance. The government is also widening and extending these existing highways and state expressways.
Stabilizing Soil
The stabilization of soil or aggregate is being used worldwide towards optimal usage of scarce resources. Although soil stabilization has existed in Indian codes for the past several decades, in reality, the concept is yet to be utilized on ground in any significance, whereas other western economics use recycling technology extensively. The concept of cold in place recycling' (CIPR.) has recently been incorporated in I RC-37(2012) and CIPR. and cement-treated base (CTB) has been approved by NHAI in a few projects, such as NH-2 by contractor CRT. This i., only just starting to b<: applied as general practice.
Are environmental regulations, health and safety concerns or potential profit loss a concern right now?
These two concepts – soil or aggregate stabilization and CIPR ­ provide a comprehensive solution for rehabilitation of the existing road network and greenfield road construction. The incorporation of proper stabilization techniques involves sophisticated and heavy equipment of German make, ensuring more durable and longer lasting roads. Irrespective of which region we refer to, the techniques work for all roads pan-India.
The GRT India Process
The GRT India road stabilization process can be divided into three major components:
Design process and codes: Stabilization and CIPR requirements in Indian design codes have been adopted from AUSTROADS. (Australia) and need further updating with respect to gradation requirements of materials to be stabilized. The material requirements and envelope shall include larger size particles and shall be flexible as soon as strength requirements arc met. The use of CTB and ClPR. provide far greater strength than conventional methods. This modification will allow engineers to utilise existing materials up-to GSB layer (granular base layer). This will also allow usage of locally available marginal materials. Specialized laboratory equipment also needs to be developed in India; currently, this is being imported at a high cost. After witnessing the incredible speed of construction when CIPR technology is used, many firms arc now opting for 'redesign' of their pavements and requesting the same be approved for incorporation by NHAI.
Stabilization agents (materials): The stabilization process is the recycling of damaged wear surface homogenised with in-situ base lair beneath char can use a wide range of agents, i.e. soil-aggregate mix, lime, cement, fly-ash, foundry sand, slag, foamed bitumen, emulsion, polymers and other proprietary chemical stabilizers. These materials are readily available in India and there is a shift to ensure further incorporation of these materials in road construction.
Stabilization equipment: Specialized GRt India heavy road recyclers capable of cutting existing soil or aggregate or asphalt, mixing in place, adding water and other stabilization agents as per requirement, speed independent stabilization agent spreader (cement, lime. polymer etc.), heavy pad-foot rollers (20 tonne static and 40 tonne dynamic capacity) and pneumatic tyre rollers are essential components of the stabilization process in general. Currently, only a select few have these type of machineries and capabilities in India. There is also only a handful of specialized manufactures who have taken the initiative to set up in India. However, there is no current production of these machines in India. Both ClPR. and equipment manufacturing are potentially massive growth sectors, especially once ClPR becomes mainstream. Through this technique, one can expect approximately 5-10 per cent reductions in the cost.
About the Author
Ben WH James, Founder and CEO, GRT India, has been instrumental In establishing GRT international's presence in India and plays a vital role across all functions, including policy, finance, business development, operations and strategy.
For more information on GRT IndIa or to read this article
---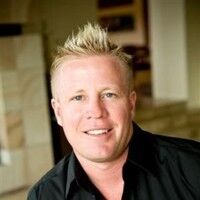 Troy Adams is the Managing Director of Global Road Technology (GRT) Specialising in Engineered Solutions for Dust Suppression, Erosion Control, Soil Stabilisation and Water Management. A pioneering, socially conscious Australian entrepreneur, Troy Adams is passionate about health and safety and providing innovative solutions that are cost-effective to the mining industry, governments and infrastructure sectors. Troy is also a tech investor, director of companies like Crossware, Boost, Hakkasan, Novikov and more.