Infrastructure firm Global Road Technology helping to drive road safety program in India
Australian instant highway firm Global Road Technology (GRT) alongside the state government of India's most populous state, Uttar Pradesh and the World Bank yesterday launched a Road Safety Initiative to combat the growing road toll in the country.
GRT is currently working on projects valued to a total of AUD $190,679,663 in the country and as part of their further engagement with the Indian government have committed to assisting in implementing a Road Safety Initiative. GRT was invited to speak at the World Bank conference on road safety as guests of the Chief Minister of the State Government of Uttar Pradesh, Akhilesh Yadav – building on the commitment their Indian operations have made to reduce the national road toll.
GRT Director Ben Skinner believes that the Chief Minister of the State Government of Uttar Pradesh, Akhilesh Yadav will be a key partner in the implementation of the program within the country.
"This initiative is the key corporate social responsibility platform for GRT and we look forward to working with the State Government of Uttar Pradesh as we launch and deliver the program to remote and still developing communities, with a particular focus on school-age children," Mr Skinner said.
Are environmental regulations, health and safety concerns or potential profit loss a concern right now?
"The Road Safety Initiative has three key aims for those in developing, rural and remote communities – survive the walk, survive the ride and survive the drive, providing material and educational support to achieve these goals.
At this week's World Bank conference we will share our experience from the GRT Road Safety Initiative with Indian and global authorities and discuss how we can further develop, tailor and implement the program to suit both cultural and environmental conditions in the country, thereby improving its effectiveness."
GRT will be working with the State Government to provide material such as bike helmets, baby and child booster seats, as well as high visibility backpacks as part of the campaign."
In March, GRT spoke on the subject at the Austrade Road Safety Showcase (Week) event in Chennai, based on the firms own Road Safety Initiative, that they have developed as part of their ongoing operations in the country's they work in.
Uttar Pradesh with a population of 220 million people is the most populous state in India. The campaign within the state will be focussed on the 178,000 schools in the region, teaching children about the importance of road safety.
The GRT Road Safety Initiative has been developed to address the rise in road traffic injuries, which based on World Health Organisation (WHO) projections, will rise to become the fifth leading cause of death globally by 2030. This is an epidemic that is increasing in most regions worldwide due to a combination of factors, including inadequate transportation infrastructure such as roads.
The Road Safety Initiative is funded by GRT and the direct contributions of their partners around the world. Funds are invested where they are collected, ensuring that all donations result in measurable local improvements for those making them.
Use of GRT instant road technology can provide developing communities with newer and safer roads delivered in a cost-effective and fast manner when compared to conventional infrastructure building methods – providing an affordable and reliable infrastructure option for remote and rural communities.
According to GRT Chief Financial Officer Herman Allison, these factors are what makes GRT's methods and products an effective solution to infrastructure shortfalls, particularly in middle-income and developing nations. GRT will also be discussing how quality infrastructure can address the road safety crisis in India during the World Bank conference.
"Our ability to construct roads faster than conventional methods equates to us being able to provide in excess of a kilometre of road in 24 hours – making Global Road Technology products and methods particularly useful in remote areas and developing nations where it serves as a critical infrastructure bridge for isolated communities, said Mr Allison.
"We develop material that is adaptable to any climate and able to withstand the harshest conditions while ensuring that our products have a minimal impact on the environment. These are factors that meet the needs of our clients."
GRT is providing industry and government solutions in Australia and internationally by working with major companies across the mining, oil and gas sectors with its cost-effective and environmentally friendly road building technology.
For more information on Global Road Technology or the GRT Road Safety Initiative please Contact Us.
---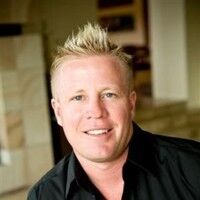 Troy Adams is the Managing Director of Global Road Technology (GRT) Specialising in Engineered Solutions for Dust Suppression, Erosion Control, Soil Stabilisation and Water Management. A pioneering, socially conscious Australian entrepreneur, Troy Adams is passionate about health and safety and providing innovative solutions that are cost-effective to the mining industry, governments and infrastructure sectors. Troy is also a tech investor, director of companies like Crossware, Boost, Hakkasan, Novikov and more.