Australian headquartered dust and erosion control specialists GRT is continuing its global expansion with the opening of a new venture focusing on the Brazilian and wider Latin American markets.
GRT Brasil will focus on growing the business within the Brazilian market and use South America's largest country and its biggest economy as a launching pad to engage with the region.
The company will focus on servicing the needs of the agri-business and resource sectors across the country providing a turnkey solution for the construction and maintenance of safer and more sustainable infrastructure and operations.
Demand for the firm's products, services and engineering expertise is being driven by its ability to deliver high-quality, dust-free roads and its erosion prevention strategies – critical factors in combating environmental degradation and maintaining water quality. These issues are of crucial importance across Brazil and South America due to continuing economic growth driven by global demand for its resources and commodities – requiring improved site accessibility and safety standards to protect the community.
GRT General Manager, Daniel Grundy, believes that the firm's proven expertise in dealing with difficult conditions developed from its experience of working within the Australian environment and its strategy of working with established partners in new markets will be critical to its success in this region.
Are environmental regulations, health and safety concerns or potential profit loss a concern right now?
"Our core focus in setting up the Brazilian arm of GRT is on provisioning the business with the same core staff comprised of experienced engineers, project managers and environmental management experts to ensure that the office is similar in make-up to what we've developed in Australia," said Mr Grundy.
"Significantly, the leadership team for the new entity is being headed-up by former Senator, Adelmir Santana – a figure who's well respected in the business and wider community for his championing of the development of the Brazilian economy, focus on environmental protection and the of health and safety conditions for workers. Each of these elements align with the core values of our company and we are excited to work with Mr Santana and his team to grow the business; more importantly, it will see us deliver our suite of products and services that minimise the community health and environmental impacts from large-scale projects.
GRT Brasil is headquartered Sao Paolo state, in the city of Santa Barbara which will house a dedicated warehousing and manufacturing facility to service clients such as Yamana Gold Mine, São Manuel Sugar Cane Farm and Klabin Forestry.
GRT has developed and applied technology for the civil, mining, and agricultural sectors to deliver infrastructure and process solutions to minimise safety and environmental impacts – quicker and more cost-effectively than traditional methods. These are provided to clients as an environmentally friendly solution that can be applied across a wide range of industries and materials to create a safer and sustainable infrastructure and workplaces.
Its operations now span Australia, New Zealand, the Middle East, India and South America with further expansion planned for 2019.
For more information please contact GRT
---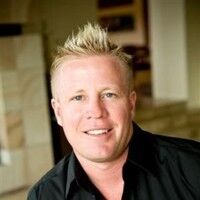 Troy Adams is the Managing Director of Global Road Technology (GRT) Specialising in Engineered Solutions for Dust Suppression, Erosion Control, Soil Stabilisation and Water Management. A pioneering, socially conscious Australian entrepreneur, Troy Adams is passionate about health and safety and providing innovative solutions that are cost-effective to the mining industry, governments and infrastructure sectors. Troy is also a tech investor, director of companies like Crossware, Boost, Hakkasan, Novikov and more.