Australian headquartered mining and civil services firm Global Road Technology (GRT) is experiencing a surge in global growth due to its growing reputation as a world leader in dust and erosion control products and strategies across large-scale mining, civil, industrial and agricultural sites. The recent tightening of legislation across Australia regarding air quality caused by mining activity provides further validation to its investment in creating world-leading products and refining techniques to suppress dust – meeting some of the most stringent government legislation and controls on the planet.
Leading Australian resource sector and civil services firm Global Road Technology (GRT) is experiencing a surge in international enquiries from the mining, construction and agricultural sectors due to its leadership in the battle against air pollution caused by exposure to coal, silica, and other harmful dust.
This leadership is due to a decade-long investment in research and development that has resulted in unique, Australian-made products, services, equipment and processes that provide clients with practical strategies and solutions to reduce the exposure of workers and communities to the impact of potentially deadly dust pollution caused by mining, land development and agricultural activity. This investment into creating products that meet the strictest government guidelines meant the company was ready over the last 12 months to meet industry demand – locally and globally – when governments across Australia strengthened legislation to put pressure on firms to have comprehensive dust control management strategies.
This has required a greater focus on compliance from the mining, industrial, construction and agricultural sectors to ensure that dust management strategies are a core focus to reducing the impact that air pollution has on both workers and communities.
GRT General Manager, Daniel Grundy believes that the surge in growth the firm is experiencing is the fruit of a decade-long investment the company has made in solutions and services specifically designed to stop dust and erosion hazards at the source from the mining, construction and agricultural sectors and meet the highest safety standards outlined by governing bodies.
Are environmental regulations, health and safety concerns or potential profit loss a concern right now?
"Our firm's products, applications and services are nearly all developed within Australia for the purpose of adhering to Australian government guidelines and on dust suppression and are developed to the highest standards for the purpose of aiding our clients in
compliance to ensure they avoid fines or other forms of legal penalties," said Mr Grundy.
"We made a decision as a business some time ago that wanted to be seen as a global leader in our field and this has meant that our focus when developing a new product or providing a service follows the principles outlined particularly well by the Queensland
government when they updated their legislation in 2018. This means that our approach is based around controlling/eliminating dust by
engineering controls at the point of generation."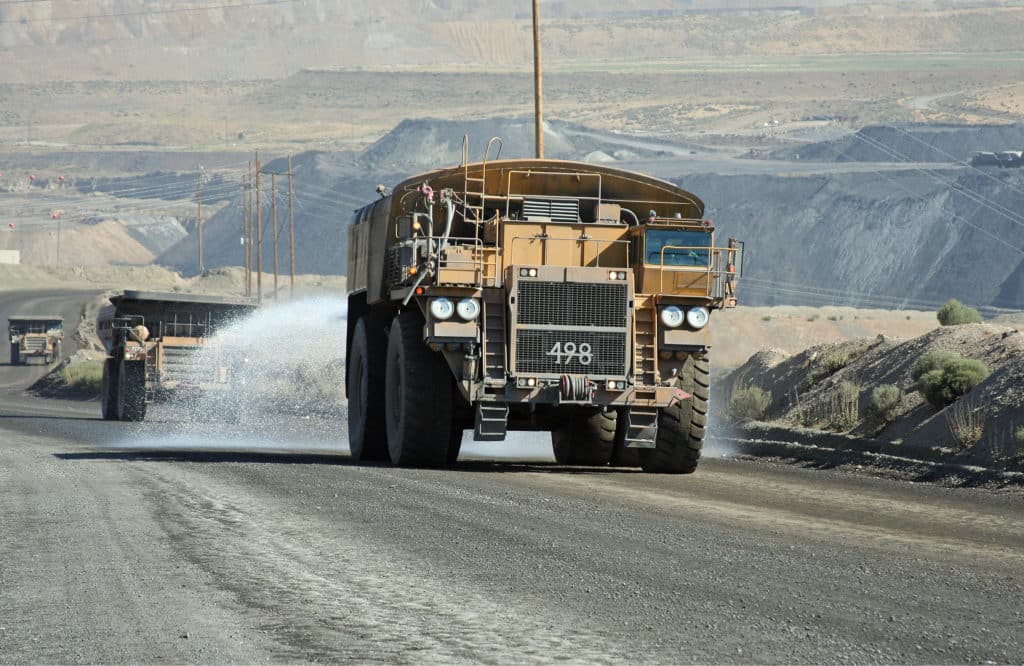 GRT, is a world-leader in the development of infrastructure and process solutions for the mining, civil and agricultural sectors that minimise safety issues, and the environmental impact of road building and can be applied across various soil types – making it extremely
adaptable – a major reason for its usage within the Australian mining sector.
It has developed a range of innovative chemical additives – GRT: Haul-Loc, GRT: Activate, GRT: Ore-Loc, and GRT: Wet-Loc designed specifically for managing and containing dust for the purpose of protecting workers on mining sites and nearby residents and landholders from airborne dust pollution and disease. For countries with large resource-based economies like Australia these solutions are in high-demand it allows clients to operate more efficiently whilst protecting staff, communities and the local environment.
For Daniel Grundy, it outlines that the firm's core focus on becoming an industry leader in supporting the mining sector is based around adhering to one core focus – reducing the risk of workers being exposed to hazardous dust particles.
"Our products and services are designed for the purpose of reducing the impact of airborne dust on people and operations," Mr Grundy said.
The Queensland state government's legislation in relation to hazard reduction lines up with the way we develop our own solutions – what is the most effective way to eliminate this hazard? For example, you can't change the nature of coal, but changing the nature of the water sprayed for dust suppression is something GRT can do – capturing dust, eliminates the hazard, and also has the added benefit of saving water in many of the often dry parts of not only Australia but worldwide where much of our mining activity occurs."
Source: Australasian Mine Safety Journal
Your feedback is important to us. If you enjoyed reading this Global Road Technology industry update and found it informative, please let us know by leaving a REVIEW.
---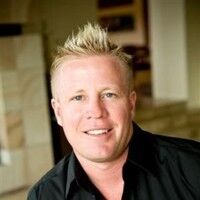 Troy Adams is the Managing Director of Global Road Technology (GRT) Specialising in Engineered Solutions for Dust Suppression, Erosion Control, Soil Stabilisation and Water Management. A pioneering, socially conscious Australian entrepreneur, Troy Adams is passionate about health and safety and providing innovative solutions that are cost-effective to the mining industry, governments and infrastructure sectors. Troy is also a tech investor, director of companies like Crossware, Boost, Hakkasan, Novikov and more.