GRT chief scientist and head of research and development briefs dignitaries at regional conference.
Senior research scientist at Global Road Technology briefed more than 300 delegates and dignitaries at this month's International Road Federation (IRF) and Roads Australia regional conference.
Dr Babak Abtahi, one of 90 guest speakers at the Asia and Australasia conference in Sydney, discussed how polymer stabilization had made inroads in creating efficient and safer road networks globally.
Dr Abtahi also called for clear guidelines in polymer utilization in a bid to develop the face of the road industry leading into the future.
It comes off the back of GRT's technological advances in polymer stabilization.
Are environmental regulations, health and safety concerns or potential profit loss a concern right now?
Dr Abtahi's discussion was in-line with the International Road Federation calling on leadership within the national and international road sector to address the pandemic of road safety while innovating for the future.
Leaders from various countries were summonsed to place the critical issue of road safety on a higher pedestal in the Sustainable Development Goals of the United Nations, due to be finalized in September.
The joint regional conference also affirmed RA's and the IRF's commitment to the United Nations Decade of Action for Road Safety initiative, which aims to stabilize and then reduce road traffic fatalities around the world.
Both RA and the IRF also pledged to advance their goals at industry and government levels while working with stakeholders to facilitate and support the adoption of best practices in Intelligent Transport Systems.
The conference also supported the trialing of road usage charging where suitable and applicable, particularly in an Australian context.
Global Road Technology is an international company that provides revolutionary solutions to create better and safer roads for people, industry and communities.
GRT technology and products solve road-stabilisation and dust control problems for all types of roads from major highways and freeways to haulage, industrial and rural roads, tarmacs, hardstand areas and water repellent pavements. GRT's technology can be applied into clay, silt, sand and gravel materials to create instant, safer, and sustainable infrastructure.
For more information regarding Global Road Technology or the International Road Federation (IRF) or Roads Australia Regional Conference please contact us.
---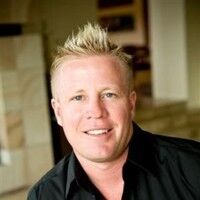 Troy Adams is the Managing Director of Global Road Technology (GRT) Specialising in Engineered Solutions for Dust Suppression, Erosion Control, Soil Stabilisation and Water Management. A pioneering, socially conscious Australian entrepreneur, Troy Adams is passionate about health and safety and providing innovative solutions that are cost-effective to the mining industry, governments and infrastructure sectors. Troy is also a tech investor, director of companies like Crossware, Boost, Hakkasan, Novikov and more.