GRT Appoints Australian Icon R.M Williams for Worldwide Corporate Attire
International road construction and maintenance company Global Road Technology (GRT) has appointed Australian brand R.M. Williams as its corporate outfitter, with the company's staff and distributors worldwide now supplied with R.M Williams iconic work and business wear.
The partnership sees the provision of specially designed R.M Williams boots, pants, corporate shirts, hats, belts, and the quintessentially-Australian Driza-Bone jackets.
GRT Managing Director Troy Adams said the appointment signalled the coming together of two successful Australian companies.
"We felt it was important to have one cohesive look for the business, and what better way to honour our roots than R.M Williams, a brand rich with Australian history and essential to the Australian outback working culture," Mr Adams said.

Are environmental regulations, health and safety concerns or potential profit loss a concern right now?
The choice of company and worldwide roll-out of the attire was an easy choice, one that Mr Adams hopes will create more international fans for R.M Williams and increase awareness of GRT's Australian heritage.
"We have government ministers and dignitaries attending our south-east Queensland facility for meetings and presentations, and this is a great opportunity to send them home with a piece of Australian in R.M Williams," Mr Adams said.
R.M. Williams
The R.M Williams Company was founded and established in 1932 by Australian legend, Reginald Murray (R.M.) Williams AO, CMG, after a chance meeting with Michael George Smith (Dollar Mick), a talented leather man.
In the months following their meeting, Dollar Mick shared his learnings and practices of leather work and craftsmanship to R.M., letting him in on the secrets of bush saddlery and stockmen's accessories. From there, R.M. created a team of dedicated craftsmen, targeted customers by way of rural press and thus, an iconic Australian company was born.
Over the following decades, R.M. developed his business, diversifying into bush saddlery and equipment and trademark moleskins, jeans and bush shirts. Today, Australia's celebrated bush-wear brand exports worldwide to 15 countries, has more than 50 brick and mortar stores in Australia and a flagship store in London. R.M Williamss products are stocked globally at more than 900 locations and can be found in select Myer department stores nationwide.
http://www.rmwilliams.com.au/r.m.w.-the-company/Footer_company-information.html

Global Road Technology Appoints Australian Icon RM Williams
---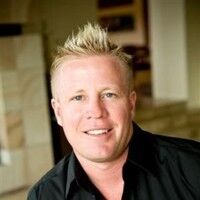 Troy Adams is the Managing Director of Global Road Technology (GRT) Specialising in Engineered Solutions for Dust Suppression, Erosion Control, Soil Stabilisation and Water Management. A pioneering, socially conscious Australian entrepreneur, Troy Adams is passionate about health and safety and providing innovative solutions that are cost-effective to the mining industry, governments and infrastructure sectors. Troy is also a tech investor, director of companies like Crossware, Boost, Hakkasan, Novikov and more.