GRT aligns with SMEC to deliver a $500m pipeline of quality instant road projects
Australian instant infrastructure company Global Road Technology (GRT) today announced it has aligned with international engineering firm SMEC to deliver GRT's pipeline of $500 million in global road work projects.
Under the new partnership, SMEC will provide specialist support to assist GRT to deliver its rapidly expanding suite of instant road contracts to world-leading quality standards.
GRT's growth has seen it write more than $500 million worth in business in 2014, with projects underway in Australia, Indonesia, India, Brazil and the United States.
GRT Chief Financial Officer Herman Allison said GRT's road stabilization and dust control products enable it to make instant roads far quicker and cost-effectively than conventional road-building methods.
Are environmental regulations, health and safety concerns or potential profit loss a concern right now?
He said the Queensland-based business has expanded rapidly in Australia and internationally with its instant road applications providing quick, affordable and environmentally friendly solutions for heavy industry, military and public transport purposes.
"We have made a strategic decision to work with SMEC based on SMEC's international reach and experience delivering large-scale infrastructure contracts," Mr Allison said.
"SMEC has an international reputation for providing industry-leading consultancy services on major infrastructure projects.
"GRT is committed to delivering our infrastructure projects on time and on budget. Our partnership with SMEC aligns with our dedication to excellence in delivering high quality roads for our clients across the world."
Mr Allison said the partnership arose after SMEC was contracted by Deloitte to supply critical costing for a recent independent cost-benefit analysis study carried out on GRT.
SMEC confirmed to the Deloitte cost-benefit analysis that GRT's products and road maintenance software program offered significant savings over conventional road construction methods.
SMEC subsequently approached GRT, attracted to the value provided by the company as well as GRT's high growth.
Mr Allison said SMEC would provide local and offshore expert engineering support to GRT as well as
pavement design services.
"SMEC is ideally placed to provide GRT with a range of road building support services drawn from our workforce of highly skilled engineering and construction professionals".
For more information regarding Global Road Technology please contact us.
---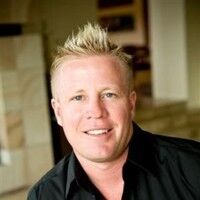 Troy Adams is the Managing Director of Global Road Technology (GRT) Specialising in Engineered Solutions for Dust Suppression, Erosion Control, Soil Stabilisation and Water Management. A pioneering, socially conscious Australian entrepreneur, Troy Adams is passionate about health and safety and providing innovative solutions that are cost-effective to the mining industry, governments and infrastructure sectors. Troy is also a tech investor, director of companies like Crossware, Boost, Hakkasan, Novikov and more.