Press Release: 8 March, 2023
Global Road Technology (GRT), a leading engineering services and solutions company is advising the Australian mining industry to not be complacent as cases of silicosis rise across the country.
With much of the national media attention currently focused on silicosis cases related to workers exposed to silica dust (which causes silicosis) when dry-cutting engineered stone products like bathroom and kitchen benches used by the housing sector.
Modelling from Curtin University predicts that 10,000 Australians will develop lung cancer and up to 103,000 workers will be diagnosed as the result of workplace exposure to silica dust.
According to GRT CEO Troy Adams however, this recent news is a reminder for the mining sector to not be complacent given the fact that in quarry and mining sites across Australia, there are many operational procedures producing toxic dust.
Are environmental regulations, health and safety concerns or potential profit loss a concern right now?
"Silica is a mineral commonly found in most rock, so many of the activities that occur across a mining site like crushing or drilling through rocks could result in exposure for workers as the dust pollution can spread across the site, said Mr Adams.
"Dust-related lung disease has been a key issue facing the mining industry since the start of the last century and despite tighter controls, the fact remains that silicosis is still a major issue and there is no room for complacency across the resources sector. What is occurring in the engineered stone sector serves as a wake-up call for the mining industry to continually monitor worker exposure to particulate pollution caused by its extraction activities and to ensure that stringent controls around the spread of deadly dust are maintained."
Queensland-headquartered GRT is an international engineering technology company that provides innovative products and solutions for the mining, civil, agricultural, resources, land development, and environmental management sectors.
It specialises in delivering dust control strategies, particularly in the mining, agricultural, and construction sectors. Its range of innovative products and techniques is designed to reduce the dust pollution generated by onsite industrial activity like drilling and stop it from spreading across the site and into local communities.
This industry leadership has recently been recognised by the Queensland Government's when they announced GRT as an Ignite Ideas Fund recipient. This provides the business a $100,000 through its Advance Queensland Innovation initiative to support GRT in its goal of building market share for its Australian-made SMART Dosing Unit, an automated dosing system designed to enhance the effectiveness of dust suppression and water management systems on mine sites.
For Troy, this support will assist the business in showcasing to mining companies its holistic, whole-of-site approach to controlling dust pollution at a critical time.
"Our SMART dosing technology is purpose-built to support miners in reducing dust-related lung disease by reducing particulate pollution," Troy said,
"GRT is grateful for the support of the Queensland Government's Advance Queensland Ignite Ideas initiative as the funding will assist us in accelerating our growth while at the same time assisting the mining industry in protecting workers from the dangers of silica dust."
Source: SafeToWork
---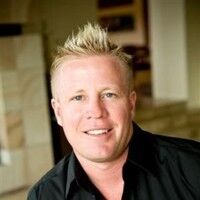 Troy Adams is the Managing Director of Global Road Technology (GRT) Specialising in Engineered Solutions for Dust Suppression, Erosion Control, Soil Stabilisation and Water Management. A pioneering, socially conscious Australian entrepreneur, Troy Adams is passionate about health and safety and providing innovative solutions that are cost-effective to the mining industry, governments and infrastructure sectors. Troy is also a tech investor, director of companies like Crossware, Boost, Hakkasan, Novikov and more.