This September, the spotlight is on Rural Road Safety Month – The Australian Road Safety Foundation (ARSF) orchestrates this initiative. It's a timely focus given that over 65% of Australia's road fatalities occur in rural areas, a statistic that also highlights a rate of serious road-related injuries nearly double that in major cities.
The Urgency of Rural Road Safety
According to Troy Adams, Managing Director of Global Road Technology: "Heavy traffic is increasingly using rural roads, often exceeding their design capacity. Maintaining these roads' integrity is paramount, not just for local communities but also for the nation."
NHVR CEO Sal Petroccitto OAM shares this concern. He stated that, in 2023 alone, there have been more than 50 fatal crashes involving heavy vehicles in regional areas. His advice to drivers on rural roads is clear: "Don't be complacent and always be cautious around heavy vehicles."
Are environmental regulations, health and safety concerns or potential profit loss a concern right now?
The Art of Safe Overtaking
Petroccitto emphasised that much of heavy vehicle safety in rural areas revolves around overtaking safely on long stretches of road. "Wait for the right opportunity to overtake safely, even if it means being extra patient and using an overtaking lane when available," he advised. Taking unnecessary risks for the sake of reaching your destination a few minutes earlier is a dangerous gamble; as Petroccitto warns, "You may not get there at all."
Noteworthy Road Safety Statistics:
As part of its campaign, the ARSF has released some striking statistics:
High-risk rural roads are used by 91% of Australians at least once a year.

Over one-third of drivers utilise regional roads weekly.

60% of the driving on regional roads is for personal travel.
Only 27% of the drivers on these roads actually live in the area.

For more information, you can visit the Rural Road Safety Month Website.
Our Role in Heavy Vehicle Safety
We at Global Road Technology believe that road safety is a shared responsibility. A sentiment captured perfectly in this year's theme: 'The keys to road safety are in all our hands.' GRT commits to making these roads safer for everyone, from heavy vehicle operators to local communities, through innovative road stabilization and dust control solutions.
By supporting this campaign, we can continue the conversation about these important issues and emphasize that road safety is in all our hands.
If you'd like to talk with an expert, simply contact us!
Your feedback is important to us.
If you enjoyed reading this Global Road Technology industry update and found it informative, please let us know by leaving a REVIEW.
---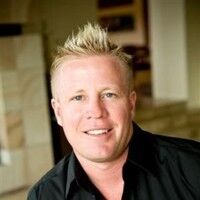 Troy Adams is the Managing Director of Global Road Technology (GRT) Specialising in Engineered Solutions for Dust Suppression, Erosion Control, Soil Stabilisation and Water Management. A pioneering, socially conscious Australian entrepreneur, Troy Adams is passionate about health and safety and providing innovative solutions that are cost-effective to the mining industry, governments and infrastructure sectors. Troy is also a tech investor, director of companies like Crossware, Boost, Hakkasan, Novikov and more.