Press Release: September 11th
The World Health Organisation (WHO) is keen to introduce new global guidelines to curb pedestrian deaths. The policies were created in conjunction with the Indian Institute of Technology and are designed to outline regulations for those who ride powered 2- or 3-wheelers, as well as increase pedestrian safety.
Due to poor infrastructure in developing countries, Riders and pedestrians are left exposed and more at risk to accidents involving motorbikes, electric scooters, two-wheeler bikes and e-bikes.
The statistics on road accident fatalities
Almost 30 per cent of fatalities in developing countries involved electric vehicles. With the popularity of these vehicles growing as fuel costs rise, many of these accidents may have been preventable if the rider wore a properly fitted and secured helmet.
Are environmental regulations, health and safety concerns or potential profit loss a concern right now?
Studies reveal fatal injuries and head injuries are decreased by as much as 74% when people adhere to wearing full-face helmets that are securely fastened by straps.
The rise of pedestrian deaths
Also on the rise is the number of pedestrian deaths, which according to research carried out by Professor Tiwari from the Indian Institute of Technology, accounts for 30% of all road accidents. In some of the larger Indian cities, pedestrian deaths make up to 60% of all road traffic deaths.
The solution to increasing road safety
The solution to increasing road safety in developing countries such as India requires four steps.
1) Improve roading and paving conditions
Using technology-advanced products from GRT to assist with road stabilisation, dust control and waterproofing would allow governments and contractors carrying out the logistics of surface improvement the ability to see the funding go further.
Products such as GRT9000, the most advanced polymer soil stabilisation product are often recommended for road network projects used for stabilisation. It provides a high-performing, low-cost pavement outcome – potential savings between 50% – 70%.
The proven benefits of GRT 9000 include
Long-term cost benefits from lower maintenance and repairs.
Utilises in-situ and non-toxic materials
Strength comparable to concrete slabs
Strength gains easily achieved between 2MPa and 6MPa
2) Strengthening legislation
The proposed guidelines were introduced at an international symposium delving into advancing the progress on reducing road injuries, particularly those in third world or developing countries.
3) Enforcement
While wearing helmets has recently been made compulsory due to a rise in accidents, motorbike, scooter and bike riders tend to lean towards being quite lax in abiding by the compulsory Motor Vehicle Act. A crackdown on riders who don't securely fasten straps or wear helmets that don't have a Bureau of Indian Standards (BIS) certification is hoped to contribute to lowering the death rate.
4) Education
Further education to those in infrastructure on the benefits of GRT products could help
See road networks last longer when built with superior, environmentally friendly soil stabilisers. In addition to educating those heading up road development products, Professor Tiwari suggested educating road users to change their behaviours would also be beneficial.
As a business owner, GRT's Managing Director, Troy Adams believes the decision-makers in the civil and mining infrastructure industries can go beyond the basic recommendations.
"Leaders who are the makers and shakers, in charge of project management, dust suppression and road safety projects, have the capacity to influence purchasing decisions," said Mr Adams
Having invested millions of dollars into formulating products that ensure your roading infrastructure projects meet dust suppression requirements, GRT's goal is to help governments around the world create longer-lasting and safer roads, which in the long term saves on water resources, funding and helps projects to remain within budget,
Source: EconomicTimes
---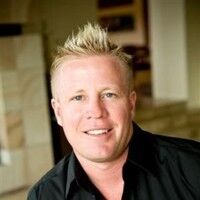 Troy Adams is the Managing Director of Global Road Technology (GRT) Specialising in Engineered Solutions for Dust Suppression, Erosion Control, Soil Stabilisation and Water Management. A pioneering, socially conscious Australian entrepreneur, Troy Adams is passionate about health and safety and providing innovative solutions that are cost-effective to the mining industry, governments and infrastructure sectors. Troy is also a tech investor, director of companies like Crossware, Boost, Hakkasan, Novikov and more.