EXPORTERS are cheering the weakening Australian dollar as it helps boost their competitiveness in overseas markets.
The Australian dollar yesterday stabilised on the back of better than expected jobs and housing data but it remained under US70¢. Analysts are tipping it could fall lower still to US60¢ by the end of the year.
While it spells doom for international travellers, overseas shoppers and importers, Queensland's EXPORTERS are cheering the weakening Australian dollar as it helps boost their competitiveness in overseas markets and volumes to play with.
"As an exporter and even as a company that operates locally, the overvaluation of a currency is really detrimental," chief financial officer Herman Allison said.
"The falling Australian dollar not only allows us to bring more back to Australia for the same products sold, it makes us more competitive.
Are environmental regulations, health and safety concerns or potential profit loss a concern right now?
"We trade internationally on the US dollar so when the Australian dollar goes down it puts us in a position where we can lower our price should we need to, it gives us more operating capital and profit.
"We then have the ability to spend more money on research and development, which is something that's difficult to do if your margins are squeezed."
The dust control and soil stabilisation product manufacturer exports into a range of different markets including Malaysia, Indonesia, Brazil, India and the US.
While the falling dollar is good news for their international business, Mr Allison said it will also help them boost sales at home as the manufacturing and construction sector rebounds.
"It allows you to do more business inside the country, when mines are in a better position they have more money to spend with us, the same with construction," he said.
"When the dollar is low, tourism picks up and when tourism does well it stimulates construction, the low dollar has a real knock-on effect throughout the economy."
AMP chief economist Dr Shane Oliver said the lower dollar is also good for employment security.
"You're much more likely to keep your job as that appeal wanes," Dr Oliver said. "Exporters will be the big winners of a continued devaluation.
"I think we will see it reach 60¢ by the end of the year."
Image: Herman Allison, CFO of Global Road Technologies. Picture: Adam Armstrong
See link for further information: http://www.couriermail.com.au/business/exporters-cheer-the-weakening-australian-dollar-as-it-helps-boost-their-competitiveness-overseas/news-story/3bcabb9c63da80384e173ae7586e2126
---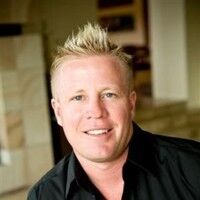 Troy Adams is the Managing Director of Global Road Technology (GRT) Specialising in Engineered Solutions for Dust Suppression, Erosion Control, Soil Stabilisation and Water Management. A pioneering, socially conscious Australian entrepreneur, Troy Adams is passionate about health and safety and providing innovative solutions that are cost-effective to the mining industry, governments and infrastructure sectors. Troy is also a tech investor, director of companies like Crossware, Boost, Hakkasan, Novikov and more.