After a dust-up arose around Newcrest's Cadia mine in NSW earlier this year, an independent review has deemed the mine's emissions are within safety guidelines.
After conducting a months-long investigation into vent dust levels at Cadia, the NSW EPA has been presented with a report – commissioned by Newcrest – and run by SAGE Environmental Services. The Human Health Risk Assessment (HHRA), now publicly available, assessed the potential threat to human health in areas surrounding Cadia from January 2022 to February 2023.
According to the report: "potential risks to human health from emissions from CVO is low and acceptable".
Cadia Valley Operations were found to be non-compliant by the NSW Environment Protection Authority (EPA) earlier this year. The report also assessed environmental sample data collected from residential drinking water. And it's here that things get a bit murky.
The report has shown that lead, matching the signature of Cadia, is present in the rainwater tanks of Orange district residents. After initially claiming otherwise and that there was no way to prove the lead was from the mine, Newcrest is now dealing with the fallout. So-called "lead fingerprinting" allows lead to be tracked to its original source using isotopic signatures, and 40% of tank sludge samples collected by Newcrest belonged to Cadia. The EPA is now "reviewing" the Independent Health Risk Assessment.
Are environmental regulations, health and safety concerns or potential profit loss a concern right now?
Could Deep Sea Mining Save the World?
While immediately conjuring up the vision of ecological disaster, deep-sea mining could be the least damaging way to provide the world with Critical Minerals. We need an array of rare and essential earths, and as wealthy Western nations look to electrify their grids in record time, supplies are running low. Nickel is a metal where demand wins the battle with supply, and our dwindling resources are increasingly damaging to mine.
According to the International Energy Agency (IEA), the world will need 6.3M tonnes of nickel yearly by 2040. That's about double what we sourced in 2022.
However, deep underneath the Pacific Ocean, a patch of earth could hold a solution. The Clarion-Clipperton Zone (CCZ) is peppered with fist-sized nuggets of nickel, cobalt, manganese and copper.
These undersea "nodules" collectively hold 340M tonnes of nickel alone.
According to the experts, getting at the nodules may be less harmful than the regular chemical leaching process undertaken on land. With undersea minerals also richer, extracting it will require less energy and produce 40% less greenhouse gases in the process. While it's unlikely to replace grounded nickel mining completely, the rise of Electric Vehicles and battery technology may mean a trip to the deep to get what we need.
NSW Looks to a High-Tech Metals Future
The NSW government has unveiled its pathway towards a Critical Minerals and High-Tech Metals strategy. The defined plan hopes to establish industry certainty, shoring up domestic manufacturing, skills and training opportunities. NSW has a wealth of critical minerals and high-tech metals, possessing 17 of the 26 nationally identified elements.
According to the release, the Strategy will explore new opportunities, including to:
Create more local jobs by encouraging domestic processing and manufacturing products with significant critical mineral inputs like solar panels.

Develop skills and training opportunities in the workforce to reinforce the state's natural competitive advantages and the unique mix of deposits found in the state.

Encourage greenfield critical minerals exploration across the state by releasing geological survey data.

Examine the industry economics and the best ways to leverage government purchasing power to ensure investment growth.

Create additional certainty for the industry and support NSW's strong environmental, social and corporate governance (ESG) position.

Attract investment for innovation, research and development in NSW.

Entrench NSW's role as a preferred supplier of critical minerals to global trading partners.
Dust suppression is a critical issue in the world of mining and resources.
Learn more about GRT's industry-leading and IoT-connected SMART Dosing Units, and discover how we're driving better dust suppression solutions for all!
Your feedback is important to us.
If you enjoyed reading this Global Road Technology industry update and found it informative, please let us know by leaving a REVIEW.
References:
https://www.abc.net.au/news/2023-09-11/newcrest-cadia-gold-mine-report-lead-contamination-rainwater/102820632
https://www.economist.com/leaders/2023/07/06/the-world-needs-more-battery-metals-time-to-mine-the-seabed
https://www.nsw.gov.au/media-releases/new-critical-minerals-strategy
---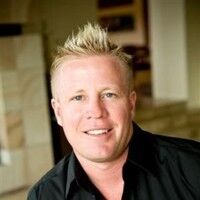 Troy Adams is the Managing Director of Global Road Technology (GRT) Specialising in Engineered Solutions for Dust Suppression, Erosion Control, Soil Stabilisation and Water Management. A pioneering, socially conscious Australian entrepreneur, Troy Adams is passionate about health and safety and providing innovative solutions that are cost-effective to the mining industry, governments and infrastructure sectors. Troy is also a tech investor, director of companies like Crossware, Boost, Hakkasan, Novikov and more.