First Climate is a climate solutions organization with over 20 years of experience in building private and public sector partnerships to achieve their climate sustainability projects. Its core competencies cover products and services related to carbon neutrality, green energy, green investments, and project development. In the public sector, they provide consulting for industry best-practice as well as emissions trading services. The First Climate approach focuses on:
Climate strategies.

Co

2

compensation.

Climate protection projects.

Green energy.
In this article, Global Road Technology highlights the four climate solutions and strategies adopted by First Climate in delivering energy transitions in the journey to net-zero.
Climate strategies
A comprehensive climate strategy provides the basis for climate protection as a management task of strategic importance for businesses. Risks that arise from climate change for production, operational processes and supply chains must be recognized and managed as well as possible opportunities that arise. The phases of a climate strategy go through these following steps:
analyze

plan

reduce/avoid

equalize

invest

report/communicating
CO2 compensation
In many areas of the economy, offsetting CO2 emissions has been long an instrument of voluntary carbon protection. The CO2 compensation is based on climate protection projects that help to reduce or avoid greenhouse gas emissions. Neutralization on the other hand, is based on CO2 sink projects through which CO2 is actively removed from the atmosphere and stored over the long term. Carbon offset projects are based around climate protection projects that are founded on the avoidance or reduction of greenhouse gas emissions. A carbon removal project is based on the physical removal and long-term storage of carbon dioxide from the atmosphere. Carbon removal projects can be based on either technological or natural process. An effective corporate climate strategy should always begin with the reduction of all avoidable emissions. Companies can then go beyond this by compensating for or neutralizing the remaining unavoidable emissions, making a quick and effective impact on climate protection.
Examples of project types of compensation and neutralization include:
Are environmental regulations, health and safety concerns or potential profit loss a concern right now?
Energy efficiency

Renewable energies

Methane avoidance

Biomass

Biogas

Safe water access
Climate protection projections
The climate protection projects are the basis for effective emission reductions and the neutralization of unavoidable greenhouse gas emissions in the corporate environment. First Climate offers one of the most extensive portfolios of certified climate protection projects on the market. It includes several hundred projects. First Climate's climate protection projects are 100% additional their feasibility is made possible from the income of the sale of climate certificates. The climate benefits have incentives for the environment and the local people through job creation, better education and health which is in synergy with achieving UN's Sustainable Development Goals. Technologies and project examples vary between emission reduction projects and nature-based CO2 sink projects. The typical examples include:
Better drinking water supply in Nigeria, Kenya & Uganda.

Improved cooking stoves in Rwanda.

Improved cooking stoves in Uganda.

Well repair in Sub-Saharan Africa.

Yuntdag wind farm in Turkey.

Electricity from landfill gas in Brazil.

Energy from biomass in Bulgaria.

Animal manure instead of solid fuel in China.

The Green Trees program in the USA.

Protection for Alaska's forests in the USA.

Blue Carbon mangrove planting in Guinea.

Biochar program in Switzerland.

Sustainable land management in Kenya.

Avoiding deforestation in Indonesia.
Green energy
First Climate offers you CDP and RE100-compliant energy solutions for reducing Scope 2 footprints. On the way to a low-emission future, the use of renewable and climate friendly energies can make a decisive and effective contribution to protecting the climate. First Climate is one of the leading providers of green energy for municipal utilities and energy suppliers as well as for companies in all sectors in Germany. It offers the right product for every need and provide independent advice on planning and implementing procurement strategies for renewable energies. First Climate is well versed in the areas of green electricity and green gas helping in meeting the challenges of the energy transition. First Climate offers:
guarantees of origin

complete green power packages

green gas solutions

power purchase agreement consulting
A way forward
Start your journey to net zero by contacting the First Climate's Head of Renewables, Mike Hatert, he will take you through the following steps to achieve your climate solution goals.
Step 1: Know-how & strategy development
Step 2: Goal setting & quantification.
Step 3: Implementation & reduction.
Step 4: Compensation & neutralization.
Your feedback is important to us. If you enjoyed reading this Global Road Technology industry update and found it informative, please let us know by leaving a REVIEW.
References
---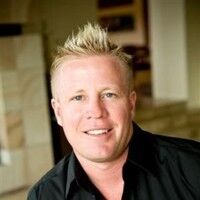 Troy Adams is the Managing Director of Global Road Technology (GRT) Specialising in Engineered Solutions for Dust Suppression, Erosion Control, Soil Stabilisation and Water Management. A pioneering, socially conscious Australian entrepreneur, Troy Adams is passionate about health and safety and providing innovative solutions that are cost-effective to the mining industry, governments and infrastructure sectors. Troy is also a tech investor, director of companies like Crossware, Boost, Hakkasan, Novikov and more.