Climate Resource is a small start-up in Melbourne, Australia aiming to provide knowledge from world-class climate science to a range of audiences. The dynamic team of four specialises in assisting governments and business to tackle physical climate risks, transition challenges and opportunities on our journey to a zero-emissions future. Climate Resource focuses on:
Physical Climate Risks

Energy Transition Risk

Climate Modelling
The Climate Resource logo consists of a circle which denotes 3 things; (1) A Zero representing Climate Resources journey full of opportunities and challenges towards a zero emissions future, (2) A Full Stop and a target representing Climate Resources focus on the best available science to help clients to focus on the opportunities and to manage the risks ahead and finally (3) Our thin atmosphere representing the layer in which life on Earth flourishes. We pump 10 billion tonnes of carbon dioxide from fossil fuel burning into it every year.
In this article, Global Road Technology takes a closer look at Climate Resource and its approach to tackling physical climate risks, energy transition risk and climate modelling.
Physical Climate Risks
Climate Resource builds tools and data visualisation platforms to interrogate projections of physical impacts. They draw on data produced by large-scale widely accepted global and country specific modelling exercises of emissions projections under different shared socio-economic pathways explored by the IPCC, synthesising the results of many modelling teams. Climate Resource constructs tools that provide a robust and consistent basis for evaluating scenarios and physical risks as information sets evolve over time. This is a long-term issue and there are benefits to establishing a framework that can be used and updated in future years. Grounding this within the work of the international climate science and integrated assessment modelling communities ensures a coherency with other work programs related to TCFD disclosures, increasing confidence within organisations and for external analysts.
Energy Transition Risk
Climate Resource builds tools to explore transition pathways for the energy system to 2050 consistent with limiting to 1.5°C and 2°C. Climate Resource tools synthesise the results of the global modelling community that informs IPCC assessments of possible energy transition scenarios under different shared socio-economic pathways, illustrating the distribution of results. Climate Resource incorporates recent industry projections to illustrate where they sit within the estimates from the global community and consider the impact of specific events such as COVID-19.
Are environmental regulations, health and safety concerns or potential profit loss a concern right now?
Climate Modelling
Reduced complexity climate models and MAGICC are used for climate modelling. MAGICC is one of the world's most used and respected reduced complexity climate models. It is extremely powerful as it is calibrated against the best Earth System Models but is computationally efficient enough to encapsulate the uncertainties along the whole cause-effect chain from emissions to global-mean temperature and sea level rise. That is why MAGICC can be extremely useful for those interested in physical climate risks. Combined with the appropriate regional approaches, it can provide the basis for proper risk management. Rather than putting all your trust into a single model with a best-estimate projection, MAGICC can provide probabilistic projections that truly reflect current scientific uncertainties. Practically all previous IPCC Assessment Reports since the 1990s made use of it – and so will also the forthcoming Sixth Assessment Report.
Conclusions
The dynamism of the Climate Resource team comes with experiences in software engineering, high-performance scientific computing, the Intergovernmental Panel on Climate Change and more generally climate change and energy transition policy. There are driven by wanting to do more to accelerate the transition to a net-zero emissions global economy and respond to the physical climate risks that will emerge from the warming the world can't avoid. Find out more about Climate Resource from CEO Rebecca Burdon, Co-Director A/Prof. Malte Meinshausen, CTO Jared Lewis and Zebedee Nicholls.
References.
---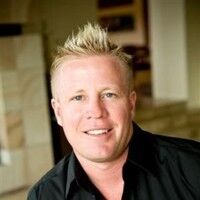 Troy Adams is the Managing Director of Global Road Technology (GRT) Specialising in Engineered Solutions for Dust Suppression, Erosion Control, Soil Stabilisation and Water Management. A pioneering, socially conscious Australian entrepreneur, Troy Adams is passionate about health and safety and providing innovative solutions that are cost-effective to the mining industry, governments and infrastructure sectors. Troy is also a tech investor, director of companies like Crossware, Boost, Hakkasan, Novikov and more.