Tasmanian independent green energy company, LINE Hydrogen, has signed a Memorandum of Understanding (MoU) with Western Australian (WA) gold miner, Blue Cap Mining Pty Ltd, to develop the energy requirements for the company's Lord Byron Gold Mine.
Blue Cap has ambitions to make Lord Byron the first carbon-neutral mine in WA and the second carbon-neutral productive mine in Australia. As well as designing and developing renewable energy technology to generate enough power for the whole operation, LINE Hydrogen will also operate a green hydrogen production plant which will generate power during non-renewable generation cycles. All traditional diesel-powered equipment will be powered by green hydrogen including generators and vehicles.
A pre-feasibility study will be completed by the end of this year, and feasibility milestones set for 2023, with construction starting soon afterwards.
The Tasmanian hydrogen start-up 'collaborated with academic and industrial partners to develop domestic electrolyser, fuel cell, and hydrogen motor manufacturing in Australia. Other projects include the Great Southern project, near Bell Bay, Tasmania, which is planned to grow to 14.9t H2/day over 9 years, with targeted delivery of low-cost hydrogen into 'Tasmania's heavy haulage fleets, light vehicle fleets, and mobile power providers', with commissioning set for early 2023. Their Toowoomba project which is expected to deliver 19.4t H2/day over 10 years to Queensland vehicles will commission in early 2024.
Founder and Executive Chairman of LINE Hydrogen, Brendan James, said: "Our partnership with Blue Cap encompasses the vision LINE Hydrogen set out to achieve some 7-8 years ago. The partnership will utilise our green hydrogen production, as well as technology designed by LINE to power on-site mining and processing equipment, and on-road heavy haulage."
Are environmental regulations, health and safety concerns or potential profit loss a concern right now?
He added that the project was the culmination of years of work to create green hydrogen solutions that benefit all industries.
"Not only is Blue Cap leading the industry in its ambition of zero-carbon renewable power, this move will, I believe, also lower overall costs of operation, increasing returns from the project," said Mr James.
By commissioning renewable power and green hydrogen to produce around 49GW of power each year the Lord Byron mine is predicted to operate at around 1.2Mtpa, replacing the consumption of approximately 13.2 million litres of diesel per annum and creating an additional 150 full-time jobs in the region.
Managing Director of Blue Cap Mining Pty Ltd, Ashley Fraser, said: "The responsibility for change within our industry is with us as participants and producers," said, "As a relatively small industry participant, we are leveraging our corporate agility and can-do attitude to adapt faster and more efficiently."
With LINE Hydrogen as a partner in this project, Mr Fraser said the company would explore, develop and accelerate renewable energy use in replacing fossil fuels with 'the added benefit of potentially lowering our cost of production quite significantly.
References
LINE HYDROGEN – Cost Effective, Large Scale, Green Hydrogen Production Solution
Blue Cap Mining partners with LINE Hydrogen for WA's first carbon-neutral mine — LINE HYDROGEN
Your feedback is important to us. If you enjoyed reading this Global Road Technology industry update and found it informative, please let us know by leaving a REVIEW.
---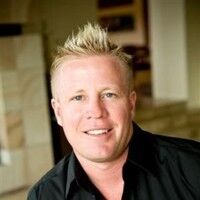 Troy Adams is the Managing Director of Global Road Technology (GRT) Specialising in Engineered Solutions for Dust Suppression, Erosion Control, Soil Stabilisation and Water Management. A pioneering, socially conscious Australian entrepreneur, Troy Adams is passionate about health and safety and providing innovative solutions that are cost-effective to the mining industry, governments and infrastructure sectors. Troy is also a tech investor, director of companies like Crossware, Boost, Hakkasan, Novikov and more.