The Western Australian Government has pledged $22.6 million towards fixing safety issues within the state.

Funded by WA's 2022-2023 Black Spot Program, 83 road upgrades will be undertaken and include safety barrier installation, footpath markings, raised platforms and changes to roads.

The Black Spot Program is a collaboration with the local government who have committed an extra $6.3 million. In total, it is estimated there will be $28.6 million dollars used to upgrade regional and metropolitan roads.

The areas identified have been prioritised because of the number of incidents occurring and thorough audits on road safety. The majority of the Black Spot Program projects will be carried out on inner city roads, with 33 projects identified for regional Western Australian roads.

Road safety has always been a priority for the state, according to the WA Transport Minister, Rita Saffioti. Already more than $500 million has been injected into the Black Spot Program. The government and local area councils understand the critical nature of this project.
The goal is to ensure every person travelling within the state gets to their destination safely.

A breakdown of the distribution of funds for the city and suburban road upgrades.
Safety Barriers:
Kenwick Link, Nicholson Road and Willeri Drive on the Roe Highway
Pier Protection
Canning Mills Road in the City of Kalamunda
Are environmental regulations, health and safety concerns or potential profit loss a concern right now?
Pre-deflection on roundabout approaches
Parmelia Avenue in the City of Kwinana
Roundabout Installation
Queens Crescent and Clifton Crescent intersection in the City of Stirling
Walpole Street and Warwick Street intersection in the City of Canning
Guy Street and Port Drive in the Shire of Broome
Widen and seal shoulders
Canning Mills Road in the City of Kalamunda
Street Lighting
Two Rocks Road in the City of Wanneroo
Guy Street and Port Drive in the Shire of Broome
Lakes Road and Murdoch Drive intersection in the City of Mandurah
Modify the left-turning lane
Cervantes Road
Widen Carriageway
Fisheries Road and Bandy Creek Road intersection
Lower and widen crests
Ullawarra Road

Install delineation and signs
Shire of Upper Gascoyne
Improve pedestrian safety
Beringarra-Pindan Road in the Shire of Murchison
Seal gravel approaches at intersections
Moramockining Road in the Shire of Wandering
For full details of the 2022-23 State Government Black Spot Program schedule, visit the Main Roads website at www.mainroads.wa.gov.au
What will you do to support this global road safety initiative?
Leaders in position of power and with the capacity to influence the purchasing decision should consider the difference GRT products have the ability to make to your local roads and highways in your area. However, for ensuring your project meets dust suppression requirements and information on how some of our projects are designed to make longer-lasting and safer roads, contact our team to discuss how we can support your Black Spot Program.
---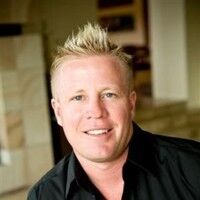 Troy Adams is the Managing Director of Global Road Technology (GRT) Specialising in Engineered Solutions for Dust Suppression, Erosion Control, Soil Stabilisation and Water Management. A pioneering, socially conscious Australian entrepreneur, Troy Adams is passionate about health and safety and providing innovative solutions that are cost-effective to the mining industry, governments and infrastructure sectors. Troy is also a tech investor, director of companies like Crossware, Boost, Hakkasan, Novikov and more.